Since the start-up boom, many professionals from huge firms have moved to smaller ones. In the past, small businesses were unable to provide the tools they needed to address a wide range of business issues. When it comes to IT, small and big enterprises may now compete on equal footing because of the cloud app development company services. Starting a business has never been easier than it is now, thanks to cloud computing. You should go to the cloud for the following reasons.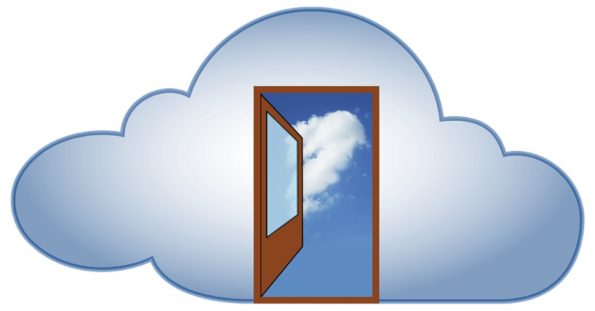 Time.
When you don't have to worry about technological concerns, you can focus on your company. In the cloud, you can concentrate on your company, not on network infrastructure and bandwidth issues. Instead, focus on bringing in new clients and keeping them happy. At the same time, keep in mind that many cloud solutions (ERP, CRM, etc.) need an initial phase of setup and process adaption.
With no need to spend money.
One of the biggest issues for small firms is capital expenditures, particularly if your budget can only afford one thing: hiring a certified expert or purchasing strong equipment. The cloud allows you to host applications without having to spend any money up front, and you can use that money to hire professionals or purchase office supplies. One of the key reasons to shift to the cloud is to host apps and IT infrastructure. Testing out new software, evaluating customer service and technical support, as well as improving company performance on a very tight budget, is an excellent opportunity.
Choice.
The cloud computing business has become more competitive, allowing entrepreneurs to choose from a broad range of providers and services. Ready-to-use SaaS solutions may be found. Microsoft Azure, Heroku, Google App Engine, and other well-established PaaS providers let you install your own cloud-based applications. Many service providers, such as Amazon, Rackspace, and GoGrid, provide infrastructure as a service (IaaS), making it possible to create cloud-based IT environments that are familiar to corporate users without the need to purchase any servers. There is a wide range of options for operating systems, applications, platforms, and language selection. Numerous service providers may support applications developed in different programming languages such as.NET, Java, Ruby, Python, and Node.js and can provide databases such as MySQL, MS SQL Server, and PostgreSQL.
Price.
The service is only used when it is required, so there is no commitment on your part other than to pay for it. To put it another way, this implies that you won't be tethered to an IT service provider that can't keep up with your company's evolving demands.
Automation.
In the cloud, it's simple to automate disaster recovery, security, and management. Cloud-based applications are more intelligent and self-healing than traditional on-premises applications. When a problem is found, the API immediately launches "healthy" clones of the apps.
Scaling.
IT capital expenditures are necessary for corporate expansion in a typical IT environment. After a few years of rapid expansion, a company's IT infrastructure might become so disorganized that starting from scratch is both cheaper and simpler. Scalability in cloud computing is achieved through altering the configuration of the services being utilized. According to many providers' tariff plans, the more services a user consumes, the more cost-effective it is for the service provider to charge per user.
Independence.
The ability to use or not use resources at your own discretion, without relying on third-party firms, is very convenient for small companies. Most cloud platforms have a management console that is intuitive to anymore or less experienced user, with which you can connect the necessary resources when necessary. Just choose a trusted cloud provider you can always turn to for help. Such simplicity leads to the fact that even in large companies they are called to abandon CIOs – why are they needed, if any manager in the department can handle IT planning and implementation of IT solutions.
Flexibility.
You can increase or decrease resources, use vertical or horizontal scaling – as you wish. You can also automate resource provisioning based on parameters such as CPU usage, I/O volume, or network traffic to connect additional servers for peak load sharing.
Free resources.
Good news for IT startups planning to develop on cloud platforms. Many cloud providers offer various incentive programs for startups migrating to their platforms. For example, cloud hosting and coaching.
So there's no excuse for small businesses not to use cloud computing. Desire your company to run as effectively as possible? The cloud can assist you.
If your business needs Microsoft consulting services Azure, feel free to contact experts that will help you take your business to a whole new level.