The Magento e-commerce system is not very common in Russia where there are few serious implementations in domestic e-commerce, and there are almost no competent developers either. But in the world of CMS, Magento development now occupies a leading position. Magento offers a good architectural framework for optimization and scaling, as well as a predictable architecture that makes the work of the IT team transparent to the business.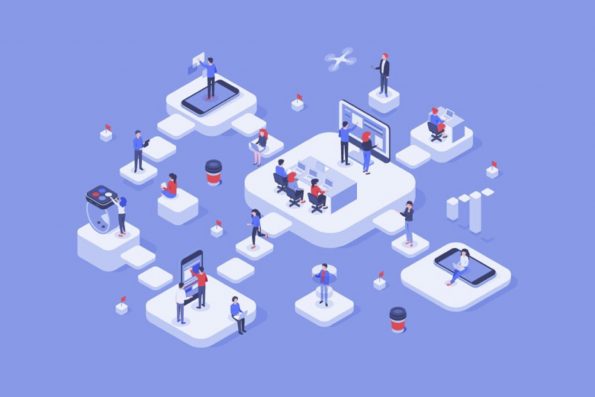 The Magento project is owned by eBay. There is the free Open Source edition built by the community. As part of the broad availability of the Magento developmenttools, there are paid versions with extensions and expert development teams. For instance, you can hire a dedicated magento developer at Elogic.
Magento system features, benefits and characteristics:
Ability to set various attributes (properties) for a product, grouping of goods into sets, configurable products – products with selective properties (for example, color and size for clothes, amount of memory for electronics, etc.);
Sorting and filtering by product attributes predefined by the administrator: product comparison, step-by-step filtering, tagging and filtering by tags,
From the administration panel, you can manage the retail network of online stores in different domains, languages, with a different product range, flexible customization of the appearance is possible: both at the level of choosing "themes" and "templates", and by customizing them
Working with different currencies: it is possible to maintain warehouse and management accounting in one currency, and display in another (including at the buyer's choice), it is possible to assign different storefronts for price tags and manage exchange rates (manual and automatic with updating) on a schedule), and work with tax rates at the level, country or zip code, depending on the type of sale.
Retargeting Facebook to increase revenue
Surely you would have spent your marketing funds on Facebook ads in the previous calendar year. Regardless of how these advertisements came in, you still have the data and can use it to effectively redirect audience profiles.
If you are not already using it, I suggest the Facebook Conversion and Writer Pixel Tracking extension to your Magento development process, with which you can transfer the conversion monitoring pixel to your ecommerce store. Pixel monitoring can be implemented on cart pages, order confirmation pages, and even on contact us pages. You can enable the Facebook API with events such as viewing content, adding to cart, starting checkout, and completing registration to understand audience behavior.
Reassigning Facebook makes sense as you already have a mature viewer waiting to re-engage. You don't have to take your store to a new market. Previously, they didn't convert because you showed them the wrong product, but the second time around, the results will be different.
Facebook retargeting ads should be a priority in both 2018 and 2019.
Updated offers in your Magento store
Using Magento development tools, you can start making profits by updating your coupons, discounts, and deals pages. If you are looking for any extensions for the same or are considering migrating from the current one, I recommend the Magento Multiple Coupons and Checkout Coupon Code extensions.
The Magento Multiple Reminders extension allows you to create and use rule-based coupons. Customers can use multiple coupons at once for one order. You can restrict the use of coupons and this is compatible with Magento tax rates.
Even the Checkout Coupon Code extension uses Elogic.co technology to reduce page reloads, provides a one-page voucher, and multicast checkout support.