Startups are always the hardest hit during difficult economic times, especially if your business is built on bootstrapping efforts. The Covid-19 pandemic has sped up the pace at which the world is going digital and highlighting our ever-increasing reliance on technology. Catching up with the latest digital trends might seem like a daunting task to do on a slim startup budget, but the good news is, there are several inexpensive and effective ways to Use technology to your advantage and build upon the digital trends to make the most of your startup's marketing budget this year and beyond.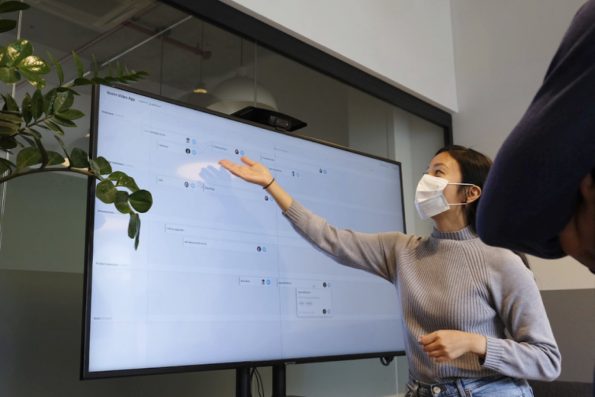 Leverage the Reach of Social Media
Social media has become critical during the pandemic. A special Covid-19 edition of the CMO Survey reported that from February to June 2020 social media spending has increased from 13.3% of marketing budgets to 23.2% — a 74% boost.
These numbers are especially important because, until the pandemic, social media marketing impact has remained relatively static since 2016, despite increasing annual investment. The good news is that in this post-pandemic world with more people on social than ever before, businesses are seeing a historic return from social media marketing.
Everyone in the world may have been stuck at home, but they were also stuck at home with their devices. Being physically isolated forced many consumers to put a higher value on social media to counteract the boredom.
The best way to leverage social media viewer engagement is with video marketing. The personal and business use of stories on Instagram, TikTok, and Facebook has become highly influential and a great way to expand your startup's social reach.
Invest in Video Content
You don't need video marketing statistics to tell you the importance of video in your post-pandemic marketing strategy. Even psychologists know the powerful influence of video on viewers' moods, emotions, and motivation through focused music and imagery.
What you may not know, however, is that you don't need to blow your entire marketing budget in order to make high-quality video content. By incorporating customer-created content and royalty-free video, you can produce effective video content without spending a fortune.
When making promotional videos for your startup, remember that the best way to appeal to consumers is to tell a story, rather than trying to sell a product. Let your brand's personality shine through, allowing viewers to really get to know you and your vision, even just from a short clip.
Pro Tips for Video Content Creation
Keep videos short and sweet
Tell a story rather than pitching a product
Solve a problem for your viewers with tutorials and demos
Use relaxed and conversational language
Make the first 10 seconds count to hook your audience
Remarketing
Times are tough, the economy is slow to get back on track, unemployment is high. In a post-pandemic world, we have to look out for each other. As a startup, that means looking at your product and how it relates to the post-Covid consumer. How does your product mesh with the new view of the world and if it doesn't, how can you repackage it to fit that narrative?
Acquiring new customers is more expensive than marketing to the ones you already have so, by utilizing previous campaigns and renewing relationships with existing customers, you can repackage and remarket your products in a way that appeals to consumers in a post-Covid world.
Search Engine Optimization (SEO)
Getting organic traffic is always preferable to paying for ads. PPC (pay-per-click) and other types of paid advertising can have a great ROI but SEO is the superior long-term marketing strategy.
Start with a site audit to better focus on the most pressing issues and where you should spend your funds. Becoming an authority in your niche isn't an overnight process, but building up quality backlinks an
During your audit, you should check your previous content and posts, and optimize them for SEO. It's much easier to get an older piece of content quickly rank on Google by focusing on target keywords than it is to start from scratch.
Lessons Learned from 2020
If the above strategies didn't hammer it home, the key here is to move everything online. Making the most of your startup marketing budget means going 100% digital. If the pandemic has taught us anything it's that digital marketing is the only way forward in the future. There's a place for local marketing, but the return on investment from the digital sphere is astronomical in comparison.
Don't think of marketing as an expense, rather an investment, and make sure to focus your marketing spend on targeted areas that make the most sense for your startup business. Take some time to understand each marketing strategy and how each dollar you spend of your marketing budget will impact your startup business to get the most bang for your buck.