If you're planning to build a business but don't want the struggles of starting from zero, franchising is ideal for you. In becoming a franchisee, you get the chance to start small while gaining the benefits and support from a bigger network, which are the parent company and other franchise owners.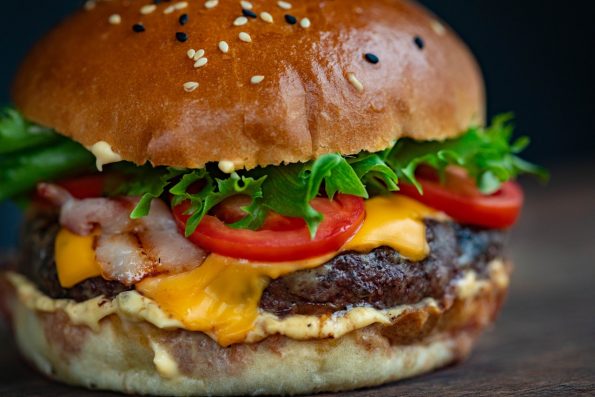 Franchisors will train you on how to manage your branch well, and they will also provide you with the supplies and equipment necessary for your store operations. Plus, you can get further knowledge from this site on how you can improve your franchised business by using different sales and marketing strategies.
These are a few easy franchise opportunities that will generate an excellent return on your investment:
Food Franchises
Food businesses will always be profitable because people need to eat. A fast-food chain is one of the easiest ways to join this industry. In franchising this type of business, you'll save on startup costs such as advertising, product development, and quality control.
Here are three popular food franchises with their asset requirements:
McDonald's – This fast-food chain is, perhaps, the most popular all over the world. To be considered for the franchise, you will need about $1,000,000 in assets. You also have to pay a franchise fee of $45,000 and a service fee, which takes 4% of gross sales.
Subway – To open a Subway franchise, you will need to prepare about $250,000. This amount includes the investment for setting up your branch, as well as expenses in operations for your first three months. You must pay a royalty fee of 8% of your overall gross sales.
Wendy's – They require franchise candidates to have at least $2 million in liquid assets with $5 million as a net worth for franchise groups. You should shell out $40,000 per restaurant as a franchise fee, as well as 4% each for royalty fee and advertising fee.
Beverage Franchises
If you think that food requires too much work, you can try your hand at a drink franchise. You have several choices to pick from, from coffee, to fruit juice drinks and smoothies. Health advocates can opt to be part of a company that sells nutritious and 100% natural fruit juices. Plus, you can even sell other health-related products if that's your forte.
The top beverage franchises are:
Gloria Jean's Coffee – You will need $150,000 as cash investment to put up this Australian-brewed coffee shop. Expect the total investment to reach between $200,000 and $480,000.
Dunkin' Donuts – As one of the top retailers of hot and iced coffee, Dunkin' Donuts requires a $250,000 cash investment. The store also provides a 20% discount to qualified veterans who purchase five or fewer stores.
Smoothie Factory – Initial investment can range from $220,000 to $340,000. Royalty fee for Smoothie Factory takes 5% of your gross sales.
Spa and Beauty Franchises
A spa and beauty franchise is ideal for entrepreneurs who are passionate about this industry. You can have your pick: from putting up spas, salons, or a combination of both. All you need to do is pick the best location for your shop where it's accessible. Promote your spa and beauty business on social media to reach more customers.
These are the top spa and salon franchises:
Massage Green International – Total estimated cost of investment for this franchise ranges from $110,000 to nearly $200,000. Royalty fee requirement is 6%, and the parent company offers financing solutions to potential clients.
Hand & Stone Massage and Facial Spa – Initial cash investment needed is $39,000 with the total cost going as high as $400,000. It also requires a 6% royalty fee.
Planet Beach Spray and Spa – This company needs $60,000 as cash investment with total costs ranging between $170,000 and $350,000. The royalty fee is still at 6%.
Fitness Franchises
With people becoming more mindful of their health these days, you can invest in a franchise that helps them achieve their personal goals. You will need to hire a professional team of trainers to facilitate the growth of your business. This industry allows you to assist your customers in becoming the best version of themselves through exercise programs.
Excellent fitness franchise opportunities include:
Curves International – You need about $30,000 to $35,000 cash investment with total costs going as high as $250,000. Royalty fee ranges between 5% and 7%.
TITLE Boxing Club – This franchise has 137 units all over the country. Cash investment required is $35,000 while the total investment will cost you around $200,000 to $300,000.
Get In Shape For Women – Cash investment for this gym is $100,000 with the total cost estimated to be as low as $50,000 and as high as $200,000. The royalty fee is at 6%.
Conclusion:
A franchise is beneficial for first-time entrepreneurs since the franchisor will train you about the ins and outs of the business. This business model also provides you with a track record of success in the particular industry you're joining. With the exemplary support you can get from the parent company, you don't need to worry too much about the mistakes that entail startups.