At this year's FUND Conference in Austin, Texas, over 100 startups presented their early-stage companies in front of hundreds of investors and industry leaders. FUND is a national connector of entrepreneurs, VCs, angel investors, and industry experts with a focus on deal flow and making connections.
The startups ranked most highly by investors and startup enthusiasts in terms of scalability and longevity received votes on how well they connected with investors. Today The Startup Magazine features a Top 3 Exhibitor winner, Callbox Storage.
Here is their story…
Describe the Callbox Storage product/service in 10 words or less
Hassle free self-storage – we pick up, store, and deliver.
What does Callbox Storage do? 
We provide an on demand storage service and here's how it works:
We Pick Up – We load and haul things to our ADT secure and climate-controlled storage facility. And we do the heavy lifting and there is no charge for this – it's included with the monthly cost of the storage.
Photo Inventory – We provide customers with a photo inventory of what is in storage that they can easily see what they have from their phone.
We Return On Demand – With the click of a button we deliver items back to the customer's door and can do so with next day delivery. We can return everything, or, just one box such as decorations. Whatever the customer needs.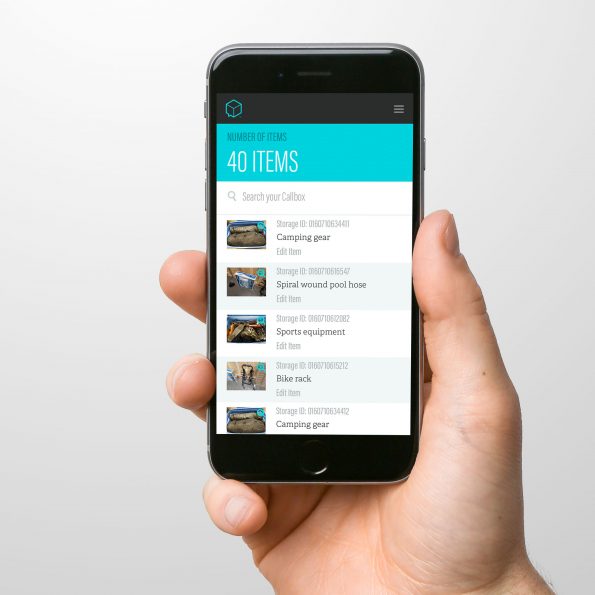 Through better efficiencies in technology and our logistics platform, we are able to do all this at a monthly storage cost that is consistent, many times cheaper, than traditional storage facilities.
What inspired you to start this company?
In the summer of 2015 my wife and I were preparing our home for the birth of our first kiddo. Coincidentally, we were also remodeling our master bathroom. We were shuffling boxes and furniture around and before we knew it our garage was filled with stuff. As you can imagine, garages in Texas get up to 125 degrees during the heat of the summer so I needed to get our stuff out of the heat and into storage. After calling storage facilities near me I realized it was difficult to find the right size unit, I was also going to have to rent a truck, and then I was going to have to be "that guy" and ask friends and family to give up their weekend to help me. I came to the realization that this MUST be one of life's worst chores.
With backgrounds in commercial real estate, my co-founder Dan Slaven and I knew the self-storage market well. We quickly realized that we could find some nice real estate efficiencies and form a logistics model that would finally make storage simple. We began by doing our research and found out from friends and family that they too shared the same pain points with their storage units. Also, we realized that not only do people hate lugging things back and forth to storage, but they also lose track of what they have in storage.
Dan and I then set out to develop a better model for self-storage with a few key goals.
Provide a service to do all the heavy lifting and do this while providing exceptional customer service, honesty, and integrity.
Provide customers with an easy to access photo inventory of what is in storage.
Allow customers to request items back with just a simple click on their phone.
Do all this at a price that is fair and competitive with traditional storage.
How is your company impacting the world/your clients? 
Several things come to mind and I have listed them below:
The need for storage usually occurs during stressful seasons such as building a new home, having a baby, getting married or the unfortunate events such as a death or break up. Whether the moment is happy or sad, usually they are stressful seasons of life. We are able to help customers take the load off and make one thing easy.
We give people their time back. It usually takes +/- 6 hours to find a storage facility, rent a truck, load your things, and unload them at storage.
We are a greener alternative. A typical self-storage facility might have 500 to 1,000 customers. That means when people want things out of storage you have that many cars hitting the roads going back and forth to storage. Through the use of customized routing we are able to develop delivery routes where we can deliver items back to up to 15 customers at once, drastically reducing number of vehicles.
By using nice real estate in the suburbs, we free up valuable real estate in high dense areas of town. This space can now be utilized better by city planners for things that make a city vibrant: Shopping, restaurants, entertainment, apartments, etc.
Has going through the process of trying to raise capital impacted your vision and strategy for your business? If so, how?
It has made our company even that much stronger. We are very fortunate to have the best investors who have supported us from the beginning and have re-invested in our capital rounds. Like us, they are extremely excited about what we are doing and have been one of the pillars of our company.
What is next for Callbox Storage?
We are extremely excited to be in 5 markets (Dallas, Fort Worth, Austin, Houston, and Phoenix) and we are planning for additional nationwide locations coming soon that will expand us to 7 markets. Further, we are preparing for an international expansion which is in the works. In addition to our residential storage business we have found nice success in our commercial business which now includes inventory management, installation work, and delivery services.
CEO Name: Kyle Bainter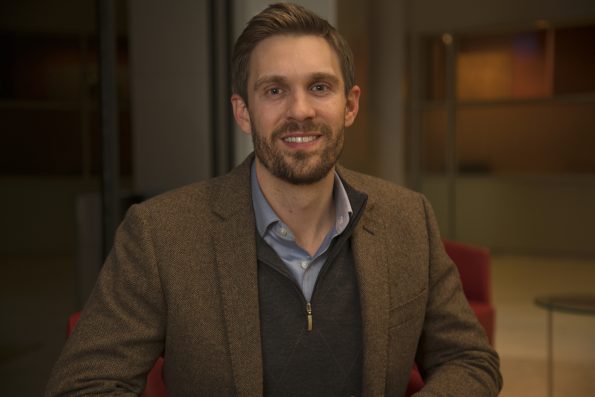 HQ Location: Dallas, Texas HQ
(we also service Fort Worth, Austin, Houston, and Phoenix)
Website: callboxstorage.com
Company Facebook URL: https://www.facebook.com/callboxstorage
Company LinkedIn URL: https://www.linkedin.com/company/callbox-storage/
CONTACT INFO
Name: Kyle Bainter