The idea of starting a business while you're still in college may sound ludicrous. It is, in fact, the best time to jump right into entrepreneurship.  Many will sit on the fence pondering if they can manage the added pressure of a college startup with exams looming. Others may worry if they can afford it or even possess the know-how to pull it off.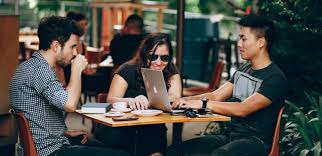 However, the beauty of being in college is that it's a safety net. If all else fails and your business model goes belly up, you still have your studies to rely on for future prospects. Additionally, college is a hub of knowledge and support. 
If you're a college student with an entrepreneurial mind, don't regret not going for it. Below are three financial perks of launching a college startup during university.
Student Discount
Any savvy student will already be involved with discount shopping. These deals are not just on clothes and food, however. There are a plethora of online coupons you can redeem that are perfect for supporting your business. 
You can get discounts on:
Apple products

Software

Electronics

Office items

Business services 
There are also numerous student schemes to apply for that'll allow you to get instant discounts in-store. 
You should never ignore the opportunity for money off of the things you need to get set up. Moreover, some of these discounted products could be a good source for an ecommerce venture if you think out of the box.
Financial Opportunities Soley for Students 
If money is your worry, then it's time to be proactive. College campuses are rife with financial opportunities. You just need to go out and look for them. 
For instance, many colleges will hold business plan competitions. In return, you may be able to get your hands on some seed money for your college startup. Alternatively, there are organizations for student entrepreneurs for networking and startup cash injections. These include:
Young Entrepreneur Council

Young Presidents Organization
A college is an exciting place to network with like-minded peers and professors. They're not just a wealth of information and mentorship to you. They can also be investors that provide you with the cash you need to get started. 
Low Costs 
The college campus itself provides a myriad of resources that otherwise would cost you a small fortune to utilize. For instance, it has: 
Library 

Computers and software 

Meeting rooms

Fast internet speeds

Copiers and printers 
You're already paying for the privilege to use them through your tuition. Therefore, take advantage of what you've got on your doorstep. 
Your college is also packed with talent, and students generally make dedicated but inexpensive workers. Hiring your peers as employees or partners is a win win situation for everybody involved. They'll appreciate the experience and the chance to pad their resume while you get help at a low cost.
Final Words
The financial perks mentioned above are merely the tip of the iceberg for why you should begin your college startup. To make the most out of your money, you should find discounts, use campus resources, and seek funding from alternative sources. By doing these things, you'll soon build the foundations for your business to rest upon.