With all the work we have to do, sometimes it's hard to keep track of everything. In a team, people expect you to always be in check with your role and the tasks you have to do. You expect the same from them as well as you all strive to fulfill the organization's goals and objectives. In realizing these, you want your team and organization to be innovative, creative, adaptive, and organized as ever. The most powerful project management tools that are not only for a small number of people in a team but for an entire company or organization can be brought to you by Atlassian.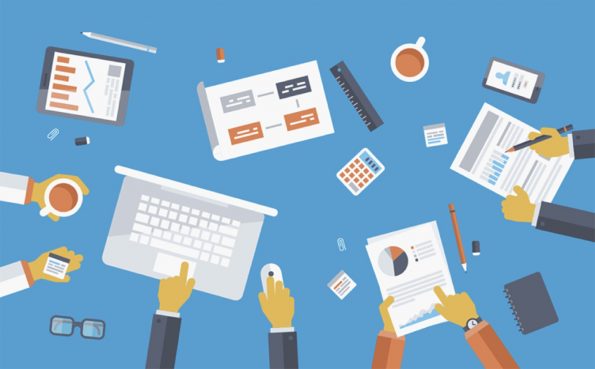 Atlassian
Atlassian is a company that aims to make your working experience with a team, a company, and a project the most efficient and organized as possible. They have created different project management tools such as JIRA, Trello, Confluence, and more. Moreover, they have come up with different practices, openwork, and other helpful tools for organizations.
Originally, they were creating these tools specifically for software developers, but today, all around the world, thousands of managers and organizations have turned to Atlassian products to make working in teams easier. With Atlassian products, keeping track of progress on a certain project, assigning roles and responsibilities, posting tasks, and openly collaborating with other members are made efficient and centralized all towards the accomplishment of the goals and objectives of the organization.
Atlassian Plugins, Addons, and Marketplace Apps
There are different ways of how you can maximize your use of Atlassian products. Atlassian provides you with different plugins and addons that offer different features that broaden the functionality of your Atlassian product. More so, you can create your own plugins with the plugin development platform that Atlassian offers which already has the tools needed for you or your plugin developer to use. This is so you can customize and personalize your use of Atlassian products to cater to your team or company's specific needs.
Additionally, there are so many readily available plugins, addons, and marketplace apps that are provided by third-party developers. Some of which are custom fields that help you make your lists and datasets more dynamic, JIRA automation plugin that eliminates repetitive tasks so you can work on JIRA better, scripted button actions with your choice of what it should do, and more.
Having said all that, here are some tips on how to find the best Atlassian plugins, addons, and marketplace  apps:
Find a shop that can provide all your Atlassian needs.
Nothing is better than a one-stop-shop that has all your Atlassian needs.
A company that is hands-on in giving consultation and training services.
For beginners, it is possible that they may experience a struggle of navigating the different features of these Atlassian products. You may want to find a company that provides training services and are open to consultation for you and your team to easily work with Atlassian.
It must help you boost your project management software.
More so, the company you want to work with must focus, gear its services, and do its best towards what you specifically need and want for your project management software.
It must create and provide up-to-date add-ons, plugins, and apps.
A company that prides on its own add-ons, plugins, and apps that truly expands what your project management software is what you need. The company you want to work with must know how to create these plugins and addons on their own so they know how o make a personalized one for your organization.
A company that has established its reputation. Look for testimonials and reviews.
There are several testimonials and reviews you can find on the internet. It is also advisable to ask the people you know and trust. A company with great reviews and an established reputation is a company that is proven to give great service.