If you want to create  a difference to the environment and also generate good income, investing in a recycling business is a good option. As pollution continues to thrive every single day, there has been a staggering increase in the number of business owners willing to join the bandwagon of the recycling world. Especially now, with a lot of awareness being all over the place, even several governments are taking different initiatives to help the society. This is why you see communities where people are actively involved in recycling and rubbish removal. So if you have sparked interest in the recycling business and are looking for some quick tips to start it, you've come to the right spot. Consider the following tips: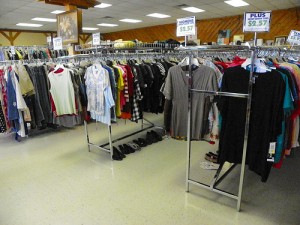 Pick the Type of Recycling
The primary goal should be to choose what type of recycling business you want to step foot in. bear in mind, you have several options to choose from. Today, you can begin recycling paper, oil, plastics or even your own mattress. This means, you could possibly be cementing a strong reputation in the automobile industry. However, you shouldn't choose based on what you prefer but rather, what you can afford to do. Maybe you must have thought of investing in used cooking oil recycling but your area might not allow you to do it. Is imperative to investigate the material that will be readily available in your area.
Create The Business Plan
Your idea will languish if you don't have a business plan in place. In other words, it is important for every business to have a cemented plan. This way, you won't have any troubles in the future, as you would have already jotted down all the prospective issues in a recycling business and their solutions. So if you already have built an understanding of the materials that you will use and how you will recycle them, you need to make a smart plan for managing the issues of the company. Secondly, your business plan should answer the following questions in detail to cater for the queries of the prospective investors;
·       How much budget will be spent?
·       What is the potential for this project in the market?
·       How can recycling a certain material do anything good to society?
·       What benefits are expected out of this venture?
·       What are the basic steps to initiating this project?
Identify Your Buyers
Now that you have started to write down the business plan, you need to understand who your buyers will be. In other words, unless you don't know about the potential clients for your recycling business, it will be hard for you to seek profit in the long run. Bear in mind, recycling is a business where you want quickly expect a higher ROI. It entails in depth research and critical understanding of the business. In the recycling world, the clients are usually large entities themselves. So you need to jot down the list of all the businesses that could be purchasing from you.