If you have newly set up a digital marketing business or have already been running one for some time, practices like conversion rate optimisation (CRO) and pay-per-click (PPC) will be familiar to you.
However, if your business is fresh off the ground, it's important you know what CRO is, and why it's essential for your Pay Per Click (Google) campaigns.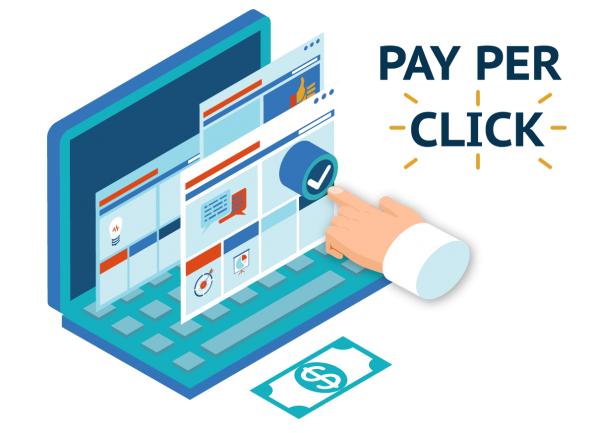 In this post, we will talk about the importance of CRO for your PPC campaigns. But to get the best results from your CRO practices and PPC campaigns, hiring a PPC marketing agency is always a valuable route for new businesses – and those looking for a refresh.
What Is CRO?
The function of CRO is to optimise your landing pages, sponsored search ads, and overall website layout to increase the conversion rate.
CRO and Pay Per Click advertising have the same purpose: conversions. It could be persuading online visitors to fill out a web form, calling your call center, or buying a product. Both of these practices include frequent testing, implementing changes, and incrementally boosting key performance indicators (KPIs).
Although both CRO and PPC are separate activities in digital marketing, they overlap considerably.
Conversion Rate Optimization is the practice of improving either your landing pages or campaigns in order to boost performance and adhere to best practices within your PPC campaigns.
Why Is CRO Important for Your PPC Campaigns?
The practices of conversion rate optimisation are important for optimising your PPC campaigns.
Although conversion rates vary widely depending on the specific industry and the business model, this is one of the most important factors for determining the effectiveness of your PPC campaigns.
When it comes to Google Ads, the average conversion rate is 4.40% for Google Search network, and 0.57% for Display Network.
The following table shows the industry-wide average conversion rates of Google Search and Display Network:
| | | |
| --- | --- | --- |
| Industry | Average Google Ads CVR (Search) | Average Google Ads CVR (GDN) |
|  Apparel | 2.77% | 0.58% |
|  Arts & Entertainment | 4.51% | 0.75% |
|  Business & Industrial | 3.71% | 0.29% |
|  Computers & Electronics | 3.16% | 0.50% |
|  Dining & Nightlife | 4.74% | 0.56% |
|  Finance | 4.17% | 0.80% |
|  Health | 4.63% | 0.75% |
|  Hobbies & Leisure | 3.39% | 1.12% |
|  Home & Garden | 4.26% | 0.35% |
|  Jobs & Education | 4.15% | 0.38% |
|  Law & Government | 7.45% | 0.46% |
|  Real Estate | 3.40% | 0.36% |
|  Retailers & General Stores | 4.23% | 0.53% |
|  Sports & Fitness | 3.83% | 0.80% |
|  Travel & Tourism | 3.95% | 0.39% |
|  Vehicles | 7.98% | 0.51% |
Source: wordstream.com
These average figures are helpful guidelines for your account, to identify which campaigns need optimisation and which are performing over the average. Of course, campaign performance varies industry to industry, and on a case by case basis – but having an idea of what constitutes an average industry conversion rate is a beneficial foundation to base your optimisation strategy on.
To optimise PPC conversions with the help of CRO, the following factors are important:
Keywords are the indicator of customers' intent when search queries trigger ads.
You need to review how well your landing page matches the search queries that triggered the keywords.
For instance, if an online visitor searches with the keyword "buy printed T-shirts", it is logical to send the visitor to a page that lists printed T-shirts.
Ensuring that your landing pages also mention the keywords that your campaigns are targeting improves the Quality Score, which is one of the main ranking factors for Google within PPC advertising.
By implementing these specific short or long tail keywords into your on-page copy, such as within your headlines and body content, the structural relevance of your campaigns improves and Google is likely to show your ads more often.
You need to include your keywords in your ad copy to maintain consistency with search queries. This also works to improve the relevance of your ad copy to the targeted keywords, which again, improves your Quality Score.
It could mean aligning your search ads with a dynamic page headline or using repeated call-to-actions (CTAs) on your site.
Another factor to consider is that if you have modified your latest ad copy based on A/B testing, it might affect your conversion rate. Testing copy is essential to determining which messaging encourages the most performance, but new copy will usually impact conversion rate depending on how well it resonates with your target audience.
The performance of your Google Ads may vary vastly by location.
You may want to focus on location variations when creating your conversion rate optimisation strategy if you are looking for both online and offline conversions.
Think about testing different ads and landing pages according to the location of the users clicking the ad.
If the latest location of a user is near your physical outlet, your ad can highlight in-store deals or a free "click and collect" option.
Google's machine learning-based algorithms can figure out which user characteristics have intent to click and convert.
You can use demographic data to target your prospects through Google Ads, and also leverage this data to create customised landing page experiences for certain user demographics or groups.
For example, the age group between 18-24 users has a high CTR, but has lesser conversion. If this was a target audience you wanted to optimise your campaigns for, this information would indicate that specific copy focused on this demographic or content that engages a younger audience might be necessary to boost the conversation rates of the users who are clicking through from your ad onto your website.
Data like this will give you insights and help you modify your PPC strategy for better conversions.
Closing Words
Conversion rate optimisation needs time, resources, and frequent testing to maximise the chances of converting a qualified lead into a paying customer.
When you are paying to get traffic through your PPC campaigns, a high conversion rate will increase the earning per visitor (EPV) and get you a higher return on investment (ROI). So it's important to regularly optimise your campaigns to improve their relevance, quality and overall appeal for your target audiences.
__________________________________________________________________________________
References:
https://www.wordstream.com/conversion-rate-optimization
https://www.wordstream.com/blog/ws/2019/08/19/conversion-rate-benchmarks
https://www.searchenginejournal.com/ppc-cro-synergy/336471/#close