Driving under the influence (DUI), also known as driving while intoxicated (DWI), is one of the biggest causes of accidents across the world. If you're a lawyer with extensive experience in defending or prosecuting drivers charged with DUI offences, you may consider setting up a DUI law firm that focuses on these cases. A DUI Lawyer law firm ensures clients have a strong defense team when they're charged with driving under the influence of alcohol or drugs.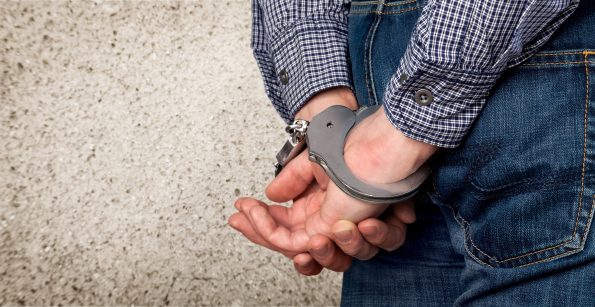 To get started, here are some tips you can follow if you're interested in starting your own DUI law firm:
1. Choose a Name That's Easy to Remember
You may not have given much thought to it yet, but the DUI law firm you wish to set up should have a great name that's easy to remember. Complex or wordy business names are forgettable and aren't as effective in marketing.
Many law firms simply use the last name of their founder, or combine multiple names together. This is an excellent idea, especially if your last name is easy to pronounce. It also indicates to the public who runs the firm—useful if you're a well-known lawyer. You could also opt to get creative and find name that suits the type of law you practice.
2. Set Up a Website
Competition can be tough among law firms, so it's important to hire a developer to build you a website that stands out from the crowd. That way, potential clients who search for a law firm that specializes in DUI cases can locate your site. An excellent DUI law firm site will contain extensive information about the DUI cases they represent, why their approach is best, testimonials from past clients, and prominent contact information. Many also provide information on their team and relevant expertise.
It's important you update your website regularly to inform the public on any changes to your services and updated contact details. Consider creating a blog with relevant content; you can either write your own or hire a writer to do them for you. Additionally, you may want to find a freelance photographer who can provide visual content such as photos of you and your staff.
3. Find an Office for Your Law Firm
Your law firm should be located in a part of your town or city that's easily seen by passersby, and has a lot of foot traffic. Even if your website gets plenty of visits, your real office should be equally attention-grabbing. You'll be surprised how many cases you get from walk-in clients. This visibility can help you become a profitable law firm, instead of just breaking even or facing a decline in income.
4. Hire Capable Staff
Finding competent staff for your law firm will help boost your law practice to the next level. Great staff ensure you won't get bogged down in routine office tasks, nor will client requests go unattended. Of course, all employees should be loyal, skilled, and trustworthy. Ideally, senior staff will have experience in the niche of DUI law or a vested interest in practicing it.
5. Join Lawyer Associations in Your Community
If you're new to the community you intend to practice DUI law in or simply wish to make industry connections, it pays to find and join reputable lawyer associations. Often, more experienced lawyers are willing to assist new lawyers and provide advice. You may have to pay for membership in quality lawyer associations, so ensure you have the budget for this expense. The benefits they provide should justify any cost.
Once you've joined, be sure to disclose your membership on your website so potential clients can see you're a legitimate lawyer.
6. Advertise in Local Newspapers and Magazines
If your target community prints regular newspapers and magazines, consider marketing your firm in these publications. In small towns in particular, many people read these resources and refer to them when they're in need of services, from staff to lawyers. Establishing a regular presence in local marketing ensures the community is aware of your firm and will think of you when they need assistance with DUI cases.
Final Takeaway
DUI cases are tricky for many lawyers to navigate. Thus, if you have expertise or a vested interest in this field, you may wish to start your own DUI law firm. In order to open a specialized firm and establish your reputation in the community, make sure you consider aspects above like building a good website, hiring qualified staff, and advertising in your local community.