Is that a plane? Is that a bird?
No, it's…yet another cell tower.
World Social Media Day first launched on June 30, 2010. First came the telephone, then a fax machine, then a pager and last came social media, which has now become a form of communication for nearly every individual on this planet. Communication has evolved over the years. Today, Facebook, Instagram, Snapchat, Twitter, YouTube, WhatsApp, TikTok are all common forms of social media platforms used by young adults and teenagers these days. Written messages, pictures and videos are shared and instantly seen by millions around the world. It helps individuals around the world network and keep in touch with each other – most of us can't imagine life without it.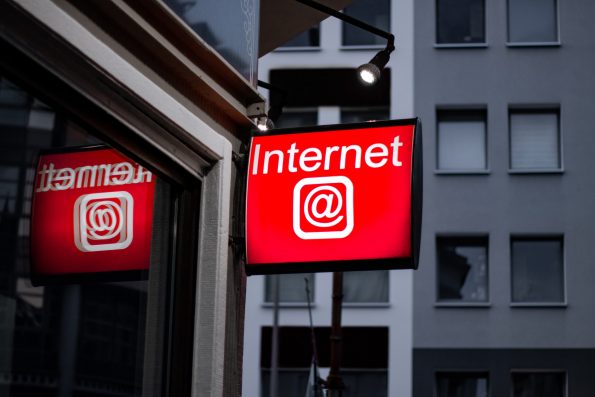 However, with this rise in communication and the ease of which its many forms can be used, the younger generation's safety comes into question. While it's no secret that they are digital natives and seem to have a much stronger grasp on technology, there needs to be more conversations about a kid's online safety. While this is primarily in the hands of parents or adults within the family, the older generation suffers from a technological gap – often at a loss of words or understanding when it comes to new innovations within the field. So, here's a quick breakdown of some prime tips to initiate that conversation without seeming like you're being overly protective.
Most parents have an old ideology that bullying can only take place in school or person. However, while most kids might have a pleasant interaction online with their peers, some kids face the wrath of online bullying. Nasty comments, pictures posted without consent and offensive messages are just a few forms of online bullying. Parents must keep an eye for signs that their children show of being bullied or worse yet, of being a bully. Educate your child on what's right and wrong and talk about how ill-thought actions can have real-world consequences – cyberbullying is a crime.
The Boundaries of the Internet
As parents, you would never leave your child in a big public space alone. The fear of 'stranger danger' is real and is one of the first things you teach your child to be wary of. So how is the internet any different? Set some ground rules before handing them any device connected to the internet. If they're much younger, parental controls can be put in place that locks them out of unsafe websites. It also helps keep a track of their online activity; in case you're worried about where they're spending time on the internet.
It is best when parents make sure that they build trust between their kids and themselves. Your child should know that if he/she has a problem, he/she can always speak up, without hesitation or fear.When that kind of trust is built, privacy is no longer an issue as they understand the difference between right and wrong. If they've got any doubts, rest assured, they will make their way to you.
Most parents and teenagers are unaware of the toll social media can have on us all. Research states that certain social media posts can trigger anxiety or depression, due to teenagers typically having lower self-esteem. Make sure to explain and communicate to your child that not everything posted on social media is real. It is human nature to post about the good things in life and not the sad ones. In fact, educate them on the many sides of social media before, show them the good and bad and help them understand that their mind-set cannot be impacted by a digital post, but rather from self-made, real-world achievements.
Peer Pressure among parents
Lastly, not just kids but parents also face peer pressure at times from other parents. Every parent has their own parenting technique or style that they use to discipline their child. Therefore, while other parents might seem cool by giving their kids social media at a young age, some parents might not be comfortable with it. However, the pressure to give in to their kids' pleas to feel 'cool' could happen to anyone. Allowing your kid to be on social media must be a carefully weighed decision; one that is personal and cannot be influenced by others.
While social media is a great way to stay connected, it is essential to protect kids online. Through clear instructions and guidelines on social media etiquette, parents can ensure their kids are being safe online. The internet can be a blessing, but only if used correctly. As an additional measure, you could also offer your kid's online freedom whilst maintaining that appropriate software is installed such as an antivirus software or parental controls.
Author Bio:
Cara Shrivastava
Cara is currently pursuing her Masters in Marketing Communications and working part-time as a Copywriter at Newpath Web. Writing is her jam — especially if it needs a creative spin! Beyond the internet, Cara loves spending time thinking of new potential names for her house plants; Taylor Smint, Hazel the Basil and Samuel.