The tech sector is going through extraordinary growth right now as key areas like cybersecurity, software development, and data science continue to advance and have become such a key element for modern-day business. This means that it is a great time to be a tech professional, but you might also find that soon it becomes competitive and hard to stand out from the crowd. So, how can you excel in the tech-sector moving forward? There are lots of ways to do this, which will help you to progress your career, achieve your goals, and stand out from the crowd. Read on to find out more technology advice.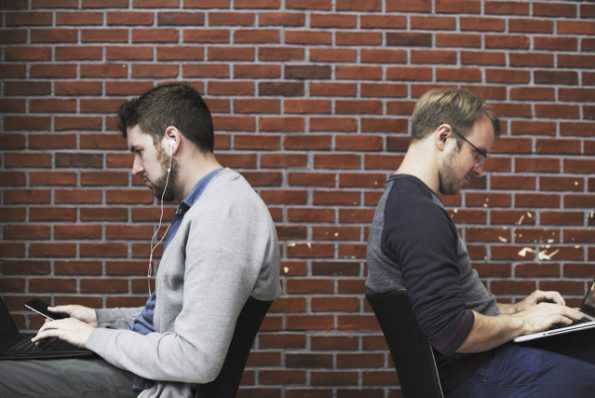 Finding a mentor is always helpful when you are working in a competitive field. This is because a mentor will be able to help you to avoid common mistakes, provide support, and even introduce you to their network. This could help to open doors, which otherwise would have been difficult to do so. If there are not opportunities for mentorship in your current place of work, you can find one either through networking or by signing up for a mentorship program.
It is also a good idea to network both online and offline in order to find new opportunities and make people more aware of your professional services. As you might expect in technology, the internet is a great place for networking with communities online being good sources for getting advice, meeting new people, and discussing everything related to tech, but you also need to make an effort to network offline as it is in-person where the strongest relationships are formed.
Technical skills are obviously incredibly important when you are working in a tech-field, but you must not overlook the value of soft skills. The tech professionals that climb the ladder and secure the top positions are also ones who know how to excel in the workplace and will possess excellent soft skills, including:
Communication skills
Ability to work as part of a team
Leadership skills
Problem-solving skills
Time management
Ability to prioritize workload
Following this, it is also worthwhile to look outside of your own role and department and to get to know the business as a whole. Those that stand out from the crowd are the ones that are able to see the big picture and spend time forging relationships with people from different departments. It will allow you to become an important tech professional and approachable figure within the business. It is also a good idea to explain to your superior that you want to take the next step in your career so that they can identify the best ways for you to do this.
Look At External Opportunities
Sometimes, if you want to climb the ladder, you will have to move to a different company. And if you want to excel as a tech professional, then this is something that you need to be willing to do. It can be difficult, especially if you enjoy working where you currently do, but those that want to reach the top may need to look elsewhere, so you will need to keep your eyes peeled. You may also need to be willing to relocate depending on where you are as there are more opportunities and better pay in certain areas (mainly the larger cities).
Take A Masters in Computer Science
Earning qualifications is always a smart way to stand out, and those that are in a tech-career might want to think about an online masters in computer science. This will teach you the technical and professional knowledge and skills required to stand out in the tech industry as well as help you to qualify for the top tech professional positions. The course can be taken entirely online as well, which will make it much easier to fit into your schedule.
It may seem obvious, but it is important to state that if you want to stand out and progress your career, then you will need to excel in your role and be willing to go the extra mile. Many people do the minimum each day and wonder why they are overlooked for promotions, so you will want to make sure that each day you have come in and made a positive difference. These are the people that become indispensable to a business and show that they are passionate about what they do.
Following this point, you also need to make sure that you are always professional and present yourself in a positive manner. There can be negative associations with those that work in tech in that they are not professional enough, so you will want to avoid this at all costs. This will mean dressing smartly each day, taking pride in personal hygiene, being friendly yet professional, and working on your self-confidence if this is an issue that you struggle with. This will boost your own confidence, improve how you are seen by others, and will help you to stand out from the crowd. You also need to make sure that you look after yourself and use your time off effectively so that you can come into work each day feeling happy, fresh, and energized.
Having a qualification like a master's degree is important and will help you to stand out from the crowd, but you also need to recognize that tech is always evolving, so you need to find ways to stay current. There are lots of good ways to do this, including:
Participating in online communities
Reading blogs and magazines
Social media
Attending industry events
Signing up for newsletters
Tech is a field surging right now as it continues to play such a key role in modern-day business, so those in this area can enjoy a rewarding, stable, and lucrative career. While there are many perks, it is also a field that can be competitive and hard to stand out in as a tech professional, so hopefully, these tips will be of some use and help you to achieve your tech-career goals.