2020 and 2021 have been incredibly difficult years for small businesses as the covid-19 pandemic has wreaked economic havoc worldwide. Many small businesses have had to close as a result and those that haven't find themselves financially struggling. You would struggle to find any small business that hasn't faced (and continues to face) pandemic financial losses and issues due to the unforeseen pandemic.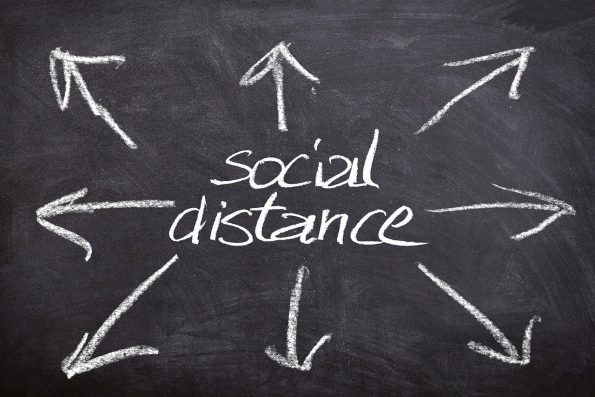 Now, as the vaccines are rolled out, cases lessen, and places are starting to reopen, small businesses are attempting to get back on their feet and carry out damage control on their company. So, if you are one of these small businesses and want to know what you can do in a post-pandemic world, look no further; the below article will discuss the steps you can take to get things running smoothly again.
Assess the Financial Damage
To move forward, you need to have an idea of exactly how bad the financial damage is. Unfortunately, many different layers are involved in getting a grip on the numbers, such as profit, loss, and cash flow, so you will need to take a decent amount of time to truly understand what has happened.
Once you have an idea for your intake, you can compare that to last year's numbers and see exactly how much your business has lost thanks to the pandemic. Hopefully, the pandemic financial losses won't be as bad as you think, and if they are, at least you know how much work you will need to do moving forward.
Ensure You Aren't Paying Too Much on Outgoings
It can be very easy to pay too much for certain outgoings, and now more than ever, we live in a time where every little help. As such, you should evaluate exactly how much your business is spending and work out if you can spend less. For instance, if you visit a site such as Business Water Quotes, you will be able to work out how much you are currently paying for water and if there is anyone out there who can offer you a better deal. Office space expenses is another area you may be able to save on given the move toward virtual work.
Have Another Look at Your Business Plan
For a lot of businesses, the pandemic has dragged them right back to square one, and as such, it may be a good idea to take a look at your business plan and work out what you originally set out to do and how you can do that once more. You will also be able to fine-tune your business plan (if you must) so that you can work out exactly how you can pivot to succeed in a post-covid world. Maybe you need to focus more on building a presence online? Should you stop doing physical work and move everything onto the internet? All of this will become clear once you give your business plan a look over.
Conclusion
There is no doubt that the pandemic has taken its toll on small businesses and so it is incredibly important now, as things are opening, that you do all that you can to minimise the damage of any pandemic financial losses. The above is a really good place to start with doing that.