"Customer experience" is now considered a marketing tool, if you will, by businesses attempting to oust their competition. Companies follow specific standards to ensure the customers' perception of the brand, through their interactions with every staff member, is exceptional from the time the consumer makes contact until there is an establishment of repeat business or loyalty. After the client becomes a repeat customer, retention tactics enhancing the customer experience are implemented.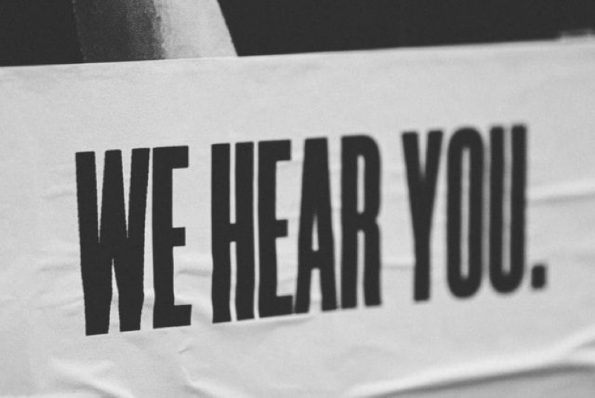 Retaining a customer is much simpler than attracting leads and establishing a loyal base. For businesses hoping to develop a company-to-target-audience relationship where the demographic will share their contentment with the brand via word-of-mouth, investment in the customer experience strategy is vital. A happy consumer will not only repeat their business but they will tell friends and family of their experience.
The investment is no small commitment. An approach for doing business that is customer-oriented requires a whole-company effort, each staff member, with results that statistics indicate can boast revenue substantially. Plus, give the company an edge over the massive competition facing each industry.
Tips On Implementing The Best Customer Experience Strategy
With the level of competition for each industry being what it is, companies need to make a point to stand out with their target audience with the most customer-oriented marketing strategy.
While a customer's experience with your organization might not seem like a "strategy," it has come to be known as an approach to drawing the demographic to your business and creating an atmosphere that makes them want to stay. When done correctly a customer experience strategy produces loyal consumers.
Not only that but these loyalists will spend more plus spread the word to family and friends expanding the reach of the business resulting in growth and greater success.
A poor customer experience will result in negative feedback and a company that is most likely consumed by competition. Find out how to deal with customers at https://smallbusinessbc.ca/article/ten-tips-dealing-customers/. Let's look at some tips on how to develop a positive customer experience.
–       Introduce your customer to your staff.
As a business leader, it's up to you to determine the demographic, where they live and what they're needs and wants are and then introduce that target audience to the company.
Each staff member needs to be able to identify and understand every customer in order to better support them from the initial contact and throughout their buying experience.
–       Identify your brand.
Your brand needs to have a story and a voice for the customer to be able to relate to. The company is or should be about more than merely selling goods and services, it needs to represent something.
There could be a strong family heritage for which you want to base your business or a completely different nontraditional approach to make a distinct, unique name for the brand so it stands out in the industry.
Once your audience recognizes the brand, you can express what you see for the strategy to your demographic so they can anticipate the experience.
–       Making that connection.
As a business owner, it's a priority to let those who do business with you know that they are crucial to your success, that they matter, and that you appreciate their patronage.
In exuding a positive customer experience, you need to thank the target group for spending money at your establishment and that will look like offering rewards for loyalty.
That can happen by offering specific promotions only to those customers, discounts, or setting up a reward system. It will encourage continued loyalty. See here what all customers want.
–       Pay attention to feedback.
Brands that encourage customers to leave feedback and then act on the suggestions and comments will enjoy a much stronger customer experience. Even when things appear to be going fantastic, one customer somewhere might have an issue with something or have had a misstep with someone.
There can always be improvements. When you continue to work on the strategy, that's the way to make it superior to the competition.
Also, check out the comments online to see what the word-of-mount is like. You can see what people really like to increase on those efforts and what's not so great to change that up.
Sometimes customers don't want to leave feedback with the resource itself, but they'll share openly on the social sites. It's essential to be part of that.
–       The team needs to be onboard.
The brand's entire team needs to be onboard with the customer experience strategy since each person at some point will likely have some interaction with a customer in one capacity or another. These members need to align with the vision and the goals
Not only will leaders invest in a customer-oriented way of doing business but there will be a constant investment in motivational training and development of skills to ensure positive experiences as processes evolve.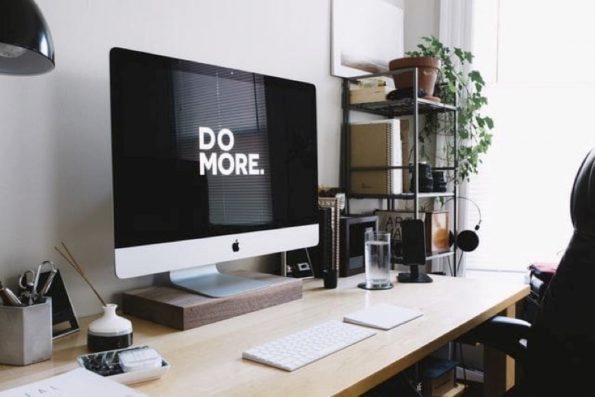 –       The competition matters.
You never want to mimic the competition's practices, but you do want to learn their tactics to make sure that you're always a step ahead. When others in the industry are successful, it can be an incredible learning experience to see how they handle their experiences.
Top brands got where they are because they too became educated by watching others before them.
Final Thought
When investing in the customer experience and developing a loyal base, that doesn't mean a brand can then slow down and enjoy the fruits of their labor. It's a constant work in progress.
If consumers become bored or a potential new demographic doesn't see innovations with a brand where the competition is rolling out fresh material all the time, they'll walk away. The ideal strategy will ensure that a company stays on top of their game and their customers remain happy.
Focusing on the customer as a sort of marketing approach to business serves as an investment for the overall brand. The company will see an increase in loyalty, increases in revenue, and improvements in word of mouth – another marketing tool. That will result in a broader reach and a stand out over the competition.