The world has been taken by storm by the new Coronavirus, Covid-19.  With normal life grinding to a halt, data centres have become one of the key pillars holding the world together as people are instructed to stay at home. The operations teams are now key to our economic viability.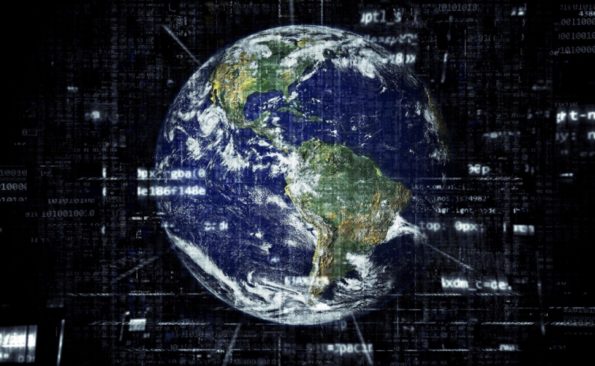 With that in mind, here is  a shortlist of lessons that every network operators can start to consider as we fight this pandemic.
Workforce Location and Travel
At this point in time, it seems to be globally accepted that only urgent travel shall take place. While each business will decide what constitutes "urgent travel", in our connected age and taking into account how fast the situation is changing, most business can be done without the need for travel. Customers and partners will understand, and they themselves will have put in such measures in place.
More and more parts of the workforce are suddenly moving to work remotely (requiring access to any critical systems!). With so many employees suddenly making the shift from on-premise to remote work, and operations teams are now facing the challenge of how to handle the traffic crunch as employees run through their VPN on their way to a cloud service. About 29% of the U.S. workforce, 42 million, are able to work from home. Compounded by school closures that are keeping kids out of harm's way, the pressure on home networks is growing.
Telecommuting via video conferencing on applications like Zoom, Microsoft Teams, Cisco and Slack are key examples of our customers helping the world's leading enterprises enable and conduct commerce.
Network expert with Gartner, Lisa Pierce, observed: 'The weak link in the chain, where the system could get overloaded, is going to be the home broadband network. People will hit congestion, just like a highway, where the speed goes from 60 miles an hour to 20."
Traffic Increase
Furthermore, with millions staying at home, millions are relying on the internet. Traffic spikes have been reported in several countries, especially in China and Italy, where massive lockdowns are taking place. From remote working to pleasure, the virtual world is in some way becoming the real world for many.
DE-CIX Frankfurt, one of the world's busiest interconnection hubs, reported a new all-time traffic peak of more than 9.1 Terabits per second on Tuesday evening, an increase of 800 Gigabits per second (Gbps) seen two weeks ago. The exchange said it had anticipated it might reach levels of 9 Tbps, but not until later this year.
Telcos, as the powerhouses of cloud and connectors of the internet, are obviously going to feel this same effect.
Therefore, it is important that operations teams and service providers take all the necessary steps to prevent any downtime – even though measures should have already been in place from day one.
Plan for the future
This is not the first and it won't be the last time we face a global pandemic. Perhaps one of the most important lessons for telecom service providers will be to have contingency plans in place.
Although the world today changes at speed, it is crucial operations teams learn from dealing with Covid-19, and constantly plan on how to address a future outbreak, be it small or large.
Service Providers are already responding. Cox said that it would automatically upgrade users of its basic broadband internet package, with speeds of 30 megabits per second, to a package with 50 megabits per second. That could help people deal with a rise in internet use and apps that require faster speeds and more bandwidth.
Comcast is offering, for the next two months, to lift data caps that limit broadband use so that people who surpassed their data plans limits wouldn't be penalized.
AT&T, Verizon and Charter are also responding to the increase capacity on their networks, with more equipment to upgrade networks and emergency roll-in cell towers that are used to keep people online during natural disasters. The new cell towers will improve the telecom provider's service, but they are also an excellent option for landowners to install them on their property. You can get a lease on it, receiving a one-time payment, or a regular monthly income from a telecom carrier. And if you decide to select the first option, contact legal experts at Terabonne and get informed about cell tower lease buyout. Ensure your business has at least one person who can efficiently compile all the data and actions taken in answer to Covid-19. While you go through it, you will have put or will soon be putting into place, new business frameworks to cope with the event.
Even if home connections are robust, not every service provider is ready to handle a sudden surge of employees trying to log in to the office network from outside.
The fear is that networks will not be able to cope, especially if other countries follow the examples set by the Czech Republic, Ireland and Italy, shutting schools and restricting movement. Because bandwidth is shared between users on fixed broadband and mobile networks, quality suffers during peak hours. A surge in traffic linked to COVID-19 could result in widespread service quality problems or even outages.
Technical Team Readiness
Preparation can help. For a decade or more, big employers have been developing contingency plans and business-continuity strategies. Information-technology departments have developed checklists or backup procedures and employees have been briefed, or even participated in mock emergencies, to test remote connections at home or in temporary offices.
As service providers face increased demand for services and speed, while they struggle to maintain profitability, they can look to learn from the Cloud hyperscalers who solved similar challenges by breaking from traditional data center solutions to disaggregation of hardware and software resource virtualization and the use of standard white boxes.
This approach also allows telecom service providers to deploy best-of-breed solutions and gain greater transparency into network infrastructure and operations.  While there is no question that the transition to disaggregated networking represents a major change, with the proper guidance there is no reason for this approach to be disruptive. In the end, a disaggregated router is still a router managed as a single entity, deployed and supported by the router vendor and the VAR/System Integrator. The only difference is that the new disaggregated model enables cost savings, as well as the scale growth flexibility that is needed today and into the future, as shown by the current crisis.
Lessons Learned
Finally, we will all have something to learn from this experience: whether it's how the workforce moved to work from home or how our data usage patterns changed. The answers to these challenges will make service providers and operations teams not only much more resilient but ready to support the world's data flow for the coming decades.