Research indicates that by the third year, most startup businesses fail. It's, therefore paramount to remain focused until the company breaks even and starts making profits. Having the right energy and startup motivation are some of the ways you can ensure your business survives.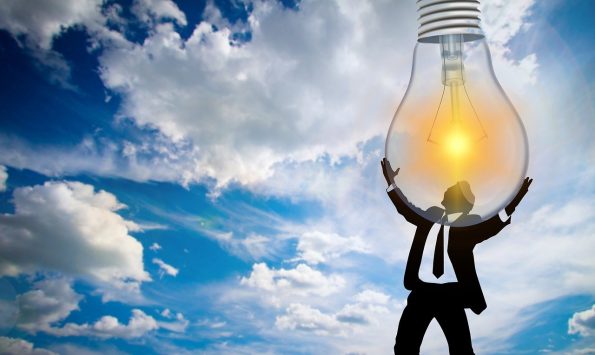 In this guide, we've got you covered with things you can do for taking the right energy into your new startup.
Most successful business people wake up early. In the morning, it's possible to handle most tasks when your mind isn't overworked.
During the most productive hours in the morning, ensure to avoid distractions from emails, phone calls, and messages.
It's okay to second guess the success of your new startup. However, changing your mindset and believing in yourself could go a long way towards your breakthrough.
Remain optimistic about the business despite the uncertain economic times. If it makes sense, you can stand in front of your mirror and reaffirm yourself good things. Search for motivational speeches and songs to ensure you remain optimistic.
Many are the times you'll feel like giving up along the journey. However, you have to do what you're expected to do anyway.
Don't make excuses for not showing up to work even though you didn't make any significant sales yesterday. Show up for work even though you don't feel like it because excuses lead to the failure of most startups.
Look at the bigger picture
Startup business founders often get distracted if they aren't making as much money as they would want. Let the present situation not distract you from working hard for the future you desire.
Only you have the vision of your business, and nobody will help you realize the goals of your firm. Your startup motivation has led you to make a conscious decision to focus on the future you want. Remember, every successful business started somewhere.
Don't worry about funding
Most new business people often worry about sources of funding. Understandably, a new business requires a lot of capital before it starts making profits.
However, other than angel investors, and using your savings, you can always fund your startup with online lenders. Most online lenders are willing to support startups and offer them flexible repayment plans. Besides, such loans are easy to access and take less time to process.
It's tempting for a business person to do all the work in a bid to save money while starting. However, you need to get it right from the start. You cannot afford to make hiring mistakes in the beginning because it could cost you a lot more in the future.
For instance, if you aren't an accountant, then don't try to carry out the accounting procedures of your firm. Remember, you need proper accounting for taxation purposes. Furthermore, if you get on the wrong side of the taxman, your business could go down scrambling.
Just because your business is new isn't reason enough for you to relax and do things shoddily. The impression you create on your clients determines future interactions with them.
Therefore, dress and behave like a respectable business person. For instance, you should have professionally designed business cards. Secondly, you should have a business phone number. Lastly, have an official email and write emails professionally.
In conclusion, having the right energy, startup motivation, and mindset could go a long way in making your business successful. It's a no brainer that you have to wake up early, avoid giving excuses, hire professionals, act like a professional, and don't focus on funding. Remember, many startups fail by the third year, and you have to remain consistent to overcome the challenges along the way.