In HR, time is one of the major aspects of emphasis. A successful business needs to create a culture that values timeliness, keeping deadlines, keeping track of time and being rewarded for the time dedicated to a project. With that in mind, it's not surprising that timekeeping is a vital aspect of the human resources department with regard to benefit qualification, staff management, penalties avoidance, and of course, growing the business. That being said, here are several essential HR time keeping tips.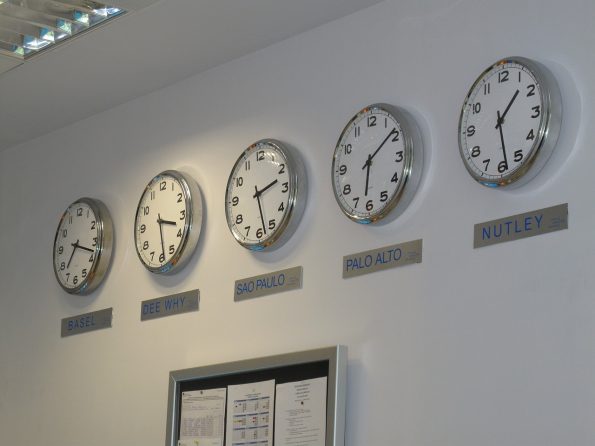 Automation
A traditional punch clock with time cards seems economical and straightforward, but it won't help when it comes to generating reports in order to see which departments are running overtime due to short staffing. This is one aspect where automation of employee time tracking helps manage the staff and business as well.
An excellent organization uses an information management system tailor-made to fit the timekeeping requirements of the business. This personalized approach enables human resources to compile and assess important timekeeping data in just a few keyboard strokes as opposed to wasting time organizing and analyzing individual time cards and even doing manual calculations. You don't need those papers and the user system is authenticated. This allows you to provide various levels of clearance, depending on the department. The best part is that help is always available when you have queries regarding the system.
Boost Productivity
Every person, particularly business owners wish that time spent in the workplace is more productive. When you implement an automated information system, there is the option of making accessible on both ends, meaning that both you and your employees can see it. With an ideal user interface, the employees can log in and see the hours they have logged, what they have coming up in regards to paid or unpaid holidays, and even what they have available for sick days or vacation. Just imagine how productive the office could be if you did not have to field these queries on a daily, weekly, or monthly basis.
Protection
An ideal information management system not only gives you the data you need to assess your employees and the condition of the business overall but also provides government agencies the information they need in order to ensure you are in compliance
with the various city, state, and federal laws. This helps you avoid nasty surprises when you run afoul of labor laws.
Are you uncertain whether you should trust a computer with such important things? When you choose an ideal information management system, you get to work with people who are well-versed in all aspects related to compliance and can provide guidance in regards to staff numbers as well as overtime requirements. Such implementation allows human resources to avoid compliance foul and thus grow your business sensibly.
Conduct Check-Ins
Maybe you have implemented a system that does not work in accordance with your needs or have been burned in the past by a mistake that leads to a pre-payroll issue or, worse, pre-tax issue. Working with a professional employer organization adds an additional layer of protection through monitoring the timekeeping system on a daily basis in order to identify inconsistencies, missing data, glitches, and other problems that call for your attention. It also helps you identify issues early enough before they snowball into a nightmare.
Comprehend Eligibility
Failure to understand who's eligible for overtime, as well as how it's awarded, is one of the most common costly mistakes for small companies. Even an experienced human resource professional can easily make a mistake, especially when it comes to the classification of certain freelancers and contractors that your organization engages with.
An HR professional outside your company can help take such guesswork out of the equation. An HR outsourcing company with a team of professionals can help you determine who's eligible for what types of benefits and compensations and will even ensure that the payroll set or their positions certainly matches what they were promised on paper.
Train Up
Depending on the structure and size of your business, you may have a manager(s) that oversee groups of employees or various staff members. With that in mind, include another layer of timekeeping accountability by ascertaining they are well-versed on how to properly record employee hours. It's vital that your managers fully comprehend why tracking hours is essential and the consequences of not doing so, or doing it inaccurately.
Are you uncertain about how to start this training? Perhaps you do not have the time or the resources to embark on this training from the ground. Well, this is where outsourcing human resources professionals come in handy. These professionals can create a training module that is specifically designed for your business or organization. Such a module can help your managers comprehend what timekeeping entails and how important it is to your bottom line.
Conclusion
Timekeeping is an essential aspect in businesses today, especially given the labor laws and the competition out there. The above-mentioned tips will help ensure that you are on the right path.