Though the industry appears to be booming, there are still plenty of opportunities to get involved with this exciting market. Cannabis jobs come with a variety of perks depending on the avenue you choose to take, but one of the most unique parts about this opportunity is that everything is new, so it's still relatively easy to stand out in the crowd if you have skills to bring to the table. Whether you like the idea of being involved with recreational marijuana or have an interest in any of the thousands of weed accessories that are used by stoners everywhere, there is something for everyone, and that is especially true for driven, hardworking, and goal oriented entrepreneurs who are looking for a start in a cannabis business.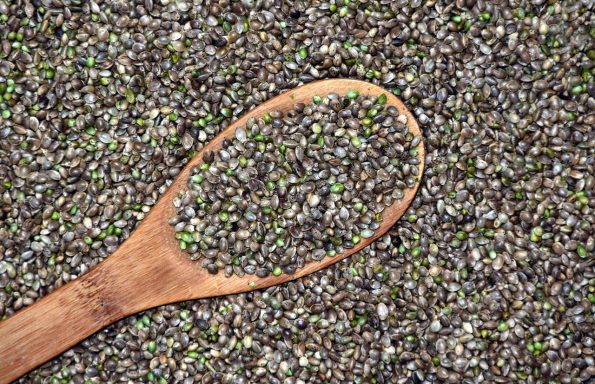 The cannabis industry is expected to grow exponentially over the next few years. From one that is producing revenue in the millions to well into the billions. If you are feeling lucky and want to see what you could do with a market that is still incredibly untouched, then you may want to check out these prospects. All of which are desperately seeking some fresh investment and new faces to help shape the future into one that business owners, entrepreneurs, medical professionals, and consumers will be proud of. 
Cannabis strain creator 
Though this can be one area of the cannabis industry that can be challenging to benefit from financially if you come up with the perfect marijuana strain, it could be the one big break that you have been searching for. You could choose to experiment with either medical strains, recreational marijuana, or both so not only would you be benefitting from the fruits of your labors, but potentially millions of consumers would also appreciate a new and exciting experience that isn't available now. Don't have a green thumb? No problem! Pair up with a master grower for the very best chance at success. 
Consulting 
If you have never heard of a cannabis consultant, then that's likely because there are so few out there right now. This profession is one that is easy to delve into but requires a wealth of knowledge and often firsthand experience to succeed. A cannabis consultant might work with patients who are seeking personalized guidelines for a treatment plan in managing symptoms to improve their quality of life. Others choose to consult licensed producers or cannabis dispensaries to help them select marijuana strains that will get the attention of consumers while remaining vigilant about current restrictions that might otherwise get overlooked. Some will even help you learn how to make cannabis edibles, oils, or other exciting concentrates, so this isn't a one size fits all position. If you want a rewarding job that allows for a flexible schedule, and one that can be performed from anywhere in the world, then you might want to try out cannabis business consulting. 
Weed accessories
This is one section of the cannabis industry that is often both overlooked and underrated. No matter how a consumer chooses to take marijuana products, there will always be a need for some sort of tool. Now that weed is legal; there are a lot more people looking to buy machines that can help with preparing it by turning it into butter, oil, or some other type of concentrate. If you are interested in selling for already existing companies, you could try to invent one yourself, but if that sounds too extreme than you could start a little simpler. Though all weed pipes, bongs, and dab rigs run on very similar principles, their design has not changed much in decades, and both medical and recreational cannabis consumers will pay a high price for a unique instrument that will enhance the experience, and help them to display their beliefs, values, or style. If you are sure about growing marijuana, but would still like to get involved in this brand new market, then weed accessories might be just what you have been looking for. 
Branding and design  
If you have a good eye for detail, then you might want to consider breaking into helping cannabis producers create a brand that will help producers and dispensaries to market and sell products to consumers. Everything from marijuana strain names, to logo design, marketing, packaging, and aesthetics are essential for a company that is just entering the cannabis industry, as well as those who already seem well established. This is especially true for recreational cannabis consumers, who decide whether or not to buy a product based on how it looks. Storefront decor, staff uniforms, and any signage at all can also be areas that might be included in this job description. At a time when many other types of businesses are cutting back on additional marketing, this is an excellent option for cannabis business entrepreneurs.  
Planning
Since this is such a new industry, there is a considerable need for educated planners that can help to make erecting a cannabis business go that much smoother. Whether it's shopping for potential locations, working on functional floor plans for a cannabis dispensary, or designing an efficient and reliable grow operation, the logistics of delivery for folks who want to buy marijuana online, this is one section of cannabis jobs that will need filling for quite some time. The best part about becoming a cannabis business planner is that it is so prevalent that you can choose which types of products you want to work with. Even with absolutely no experience with these kinds of technologies, it won't take long to learn, and the results will be incredibly rewarding if you are good at it.