For many people, there are two types of coffee: good and bad (otherwise known as cheap or expensive). If presented with a particularly tasty cup and asked to articulate subtle flavors, colors and origins from nothing but a swirl, a sniff and a sip, most of us would be stumped. Few of us would be able to tell the difference between a Puerto Rican Yacau Selecto, and a Rwandan Blue Bourbon. Highly acidic, black cherry and butter melt blend with notes of spiced nut you say? Which one could it be?
Enter Angels' Cup Coffee, a Brooklyn-based startup who is launching its app designed to help avid coffee drinkers refine their palettes, challenge their sensesDelete all blocks, and discover new types of coffee they love from lesser-known coffee growers around the world.
We spoke to Co-founder Abby Salazar, former 5th Avenue Fashion buyer turned international coffee hunter, about how the company managed to take the start-up from a niche pastime for coffee snobs to an actionable business plan.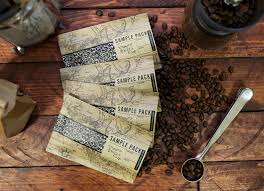 What is cupping? How did you get into it?
Cupping is a professional method of sampling coffee, where ground coffee and hot water are mixed directly in a small cup and left to sit for 4 minutes. It's a weird way of making coffee, probably not how you'd want to make your morning cup, but it serves the purpose of being easily reproducible so that people all across the world can try coffee prepared in exactly the same way and compare notes. We got into it because a local roaster offered a "cupping class". We thought it would be a fun idea for date night, and it was cheap for NYC at only $10, so we decided to do it. Turns out it was a lot of fun and has totally changed our lives.
Wine and whisky tasting have become more mainstream now with established clubs in most cities around the world. Why has this not happened with coffee cupping too?
Up until now, coffee tastings have been less common for two main reasons:
1) Coffee doesn't get you drunk, which makes it a little less of a party thing.
2) Here in the states, people mostly drink coffee with milk or sugar, and that makes the subtle characteristics that make great coffee so interesting, hard to pick up on. That said, people who start drinking coffee black never turn back.
How do you market your app so that it is more accessible to the general market, not just coffee fanatics?
Professional coffee cuppers use score sheets to grade the coffees they try. The Speciality Coffee Association of America has guidelines on this, and most roasters and importers stick to the rules. But those score sheets are really designed for professionals who are trying to a) identify defects in coffee at origin, and b) nail down a very specific score for grading purposes.
Our app has an advanced mode that includes much of what's in the SCAA cupping score sheets, but also a beginner mode that cuts out all the complicated stuff. And we also ship coffee with a "cheat sheet" in the box in case someone doesn't want to use the app, or wants to peek at the answers first. That's fine, we want people to have fun and learn at their own pace.
How important a role does your app play in your company? Have clients generally taken to the app and shared it with their nearest and dearest?
Our subscribers love the app. It really sets us apart from other subscriptions and transforms Angels' Cup from a delivery service into a more inclusive coffee tasting experience which users can really get involved in.
The app is free to use, and users can record tasting notes on any coffee you try, even ones that aren't in our system. We designed it that way so it would be a valuable marketing tool. Introducing Angels' Cup to coffee lovers. We also have a social sharing feature that transforms your tasting notes into an infographic summary, and we find some people love sharing those on social media.
The app is the one thing we do better than anyone else, so for the foreseeable future, it's a key focus of ours.
Do you feel you were able to import any of your skills as a 5th Avenue fashion buyer to your new job as a worldwide coffee hunter?
The coffee business has actually been a lot easier than fashion. Because the tastings are blind, we can focus 100% on shipping the best coffees possible regardless of brand. In fashion, there's always a label. I also think that fashion and coffee markets are moving in completely opposite directions. 90% of the market is Fast Fashion, which is all about a race to the bottom. Cheaper junk clothes that are as disposable as paper towels. Then the top 5% of the market is all about brand names. The quality is there, but is it worth a 20x markup? That leaves about 5% of the market that's actually about high quality, good fashion, and reasonable prices. And that space is ignored.
How successful has your "black box" venture been? What do you think appeals to people about "blind" tasting?
We're 7 months old and closing in on 500 subscribers, so I think we've proven that there are people out there who are really getting into what we're doing. There is something exciting about doing a "blind" tasting, as it gives you a chance to really show off the power of your coffee senses, and adds an extra mystery and energy to the coffee.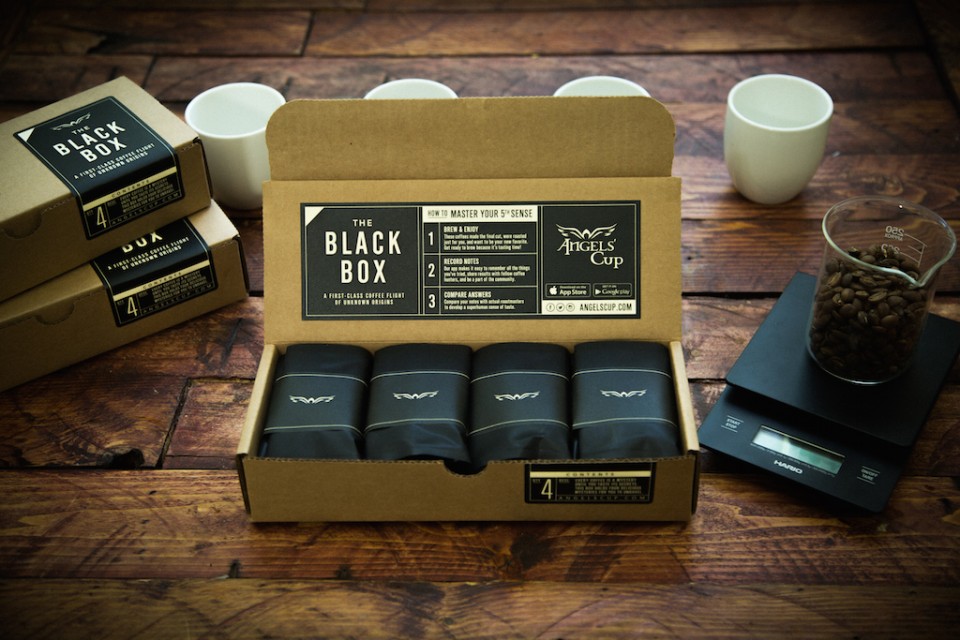 One of the limitations to setting up "food tasting" services such as yours must be assuring freshness. For example, I love cheese, but I don't want it sent to my mailbox. How do you get past this hurdle?
Freshness is a big concern. We make it work by maintaining zero inventory of coffee. We pack up one shipment per week, and it all goes out on the same day. On a typical week, our coffee will be roasted on Monday and shipped to us that day. We get it Thursday, pack it up, and have it back in the mail Friday morning. 90% of customers will receive it by the following Monday, so the coffee is 7 days off roast. It's hard work packing it up all in one night, but we put in the elbow grease and make it work.
There are a number of existing apps linked to wine tasting. Do you plan to add any new functions to your app in the future?
We sure do, our customers who have been with us from our launch in December have seen how much we've changed already. We just released a new feature that lets app users record their brew method. It also lets roasters recommend exactly how to brew each coffee. Might sound strange to someone who's not super into coffee, but knowing the exact coffee to water ratio, water temp, and brew time gets hardcore coffee nerds pretty excited! It's also a great place to start your coffee journey if you're just getting into brewing with a Chemex or Aeropress.
In another month or two we'll be releasing a new feature that lets you compare notes not just with the roaster, but with an average of the whole community. You'll also get to see everyone's free-form notes. So that will really lasso the community and get everyone on the same page. We are very excited about it.