There are over 3.2 billion global online users, meaning over 40% of the world's population has an internet connection, and this figure is growing exponentially.
This increase in connected populations comes with the danger of an individual's online footprint and vulnerability to potential identity theft, online fraud, censorship and surveillance and activity. VPN technologies both protect and enable.
eVenture Ltd's hide.me is leading the market with high-speed connections and a promise to keep your data private, based out of Malaysia governing laws mean they never store user data ensuring the security of their customer's right to a voice.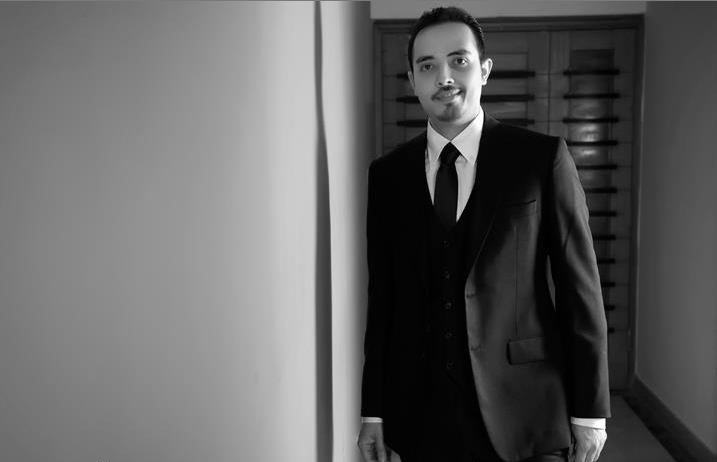 How aware do you think the global online community is of the dangers of identity theft and online fraud?
I think there is a dire need for the educating of people in this issue. Large tech companies and blogs have gotten things moving, but we are just at the tip of the iceberg. Many VPN providers regularly push information to educate the industry, but that's not enough. The online community needs to be engaged at a completely different level and needs to be educated about the consequences of identity theft and online fraud.
VPN technology enables the secure and private sharing and access of data online – can you explain how this works and why this is so crucial?
A VPN is a virtual private network that creates an encrypted tunnel to our protected VPN servers. Once established, you are able to surf the Internet anonymously without revealing your real identity.
The importance of a VPN lies in many factors. Primarily, the objective is to ensure that Internet users can stay private avoiding all kinds of surveillance by government agencies and ISPs or any third party including hackers and cyber thieves.
Another very important use of a VPN is that it promotes freedom of speech allowing users to bypass any government censorship. An example of this is that many countries block social networking sites to control the flow of information. A VPN user, however, can access any of these blocked websites.
What makes hide.me special in comparison to other VPN technologies?
We possess one of the most advanced infrastructures, along with a broad choice of VPN protocols making hide.me relevant to a broader audience. On top of this we only operate with dedicated servers, unlike other providers who use virtual machines. As a result of these unique features we are able to operate one of the world's fastest VPN services.
What was the original inspiration for the creation of hide.me?
We were not the first in the industry to launch a VPN service, but we were definitely the first ones to create the first blazing-fast, totally free VPN without running ads. We saw that the available products were not technically sound and seeing a huge gap in the market we believed we could create an improved alternative.
Essentially we wanted to give Internet users access to a quality free VPN, in order to protect themselves online, which should be a basic right.
Global attitudes to freedom of speech vary hugely, we live in an age where this is not a given. How does your global market reflect this? What are the most common reasons you have seen for the need of VPN anonymity? You operate from Malaysia, what benefits and difficulties does this pose on the business?
Our service is anonymous, we don't track any user activity and we don't log anything, this is an important policy for us.
In Malaysia governing law does not make it mandatory for us to store user logs, unlike western countries.
We operate far from our largest audiences (Europe, Australia and North America) and at times, despite being the third largest VPN providers globally with over 3 million users, we are viewed as just another Asian tech start-up. However our ability to guarantee privacy for our clients is our priority, and something that makes the company stand out.
You were recently audited by an independent third-party DefenseCode, confirming that you do not store user logs. Why do you think this is important?
Being a VPN provider, it is necessary for us to ensure that all our users keep faith in us. We provide them as much evidence as possible to reassure them that we do not log their data and they are anonymous while connected to hide.me VPN.
The problem is that a lot of VPN providers claim to be log-free but they are not (because they operate from countries where its mandatory for them to keep logs for a certain period of time). The general perception in a user's mind is that a VPN provider will claim to be log-free irrespective of the reality. To fight this perception, we thought that our users deserve a third party audit to reinforce their faith in us.
How has your mobile offering developed and what trends have you seen in the global adoption of this?
Mobile is key for any digital business these days and we are no different. As mobile activity becomes more prevalent, people need security on their mobiles as well.
You need to understand one thing, a user needs a VPN on any device they access the Internet on, be it mobile, desktops, tablets, routers, gaming consoles etc. The VPN industry has adapted really well to this shift from desktop to mobile. They have done this through making VPNs really simple. Previously, you had to change manual settings to set up a VPN. Nowadays most providers offer an app for each OS which has an on and off switch and that's all a user needs to do. This ease of use has contributed tremendously to the increased the usage of VPNs on mobiles.
What does the advancement of cloud-technologies mean for VPN businesses. Do you see a future in the integration of the two?
It would be too early to say that there would be any kind of integration but I can say for sure that as cloud technologies become more popular there will be higher risks and vulnerabilities. Having said this, I believe that VPNs will compliment the evolution of cloud platforms.