In a recent study, London was declared the best business city in Europe. It also ranked amongst the best in world. It the number one most desired city to do business on the planet. The emerging cities in the far east are beginning to gather as much capital. However, they can't offer the same opportunities for new businesses that London can. There's a reason that London is the first choice for business headquarters.
Whether you're an established business looking to relocate, or a brand new startup, London is your first call. It is home to the best talent, it is accessible and it is the most forward thinking city in the world. If you're looking for the city that embraces the future, London does that better than any other. You'll be in good company too. It has more billionaires than any other city on the planet. At the very least you should consider speaking to a service such as Your Virtual Office London. Companies like this offer a virtual office that will include your own London postcode. This goes a long way in business.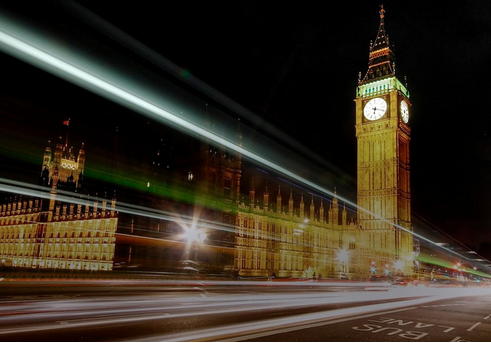 Thanks to @Doug88888 for the image
Accessibility
This might not enter your mind when considering locations. However, if you're looking to develop a global business, then nowhere is better connected. London has six international airports and it is the hub for the Eurostar. Any major city is just a short trip away. It's worth considering that London has the best possible time zone for doing business. London's working day overlaps with working hours in the USA and the powerhouse emerging markets in Asia.
Technology Ready
London ranks number one in tech-readiness. It is the most forward thinking city and it is ready for the future. It has invested more money in future technologies than any other. The city will be leading the way for brand new markets and products. You'll want to be deeply embedded in the city by the time this happens. You'll be able to take swift action and take advantage of these technologies.
Everyone else is here
All the best talent in the world comes to London. You'll find the best and most ambitious workforce in the world to employ. As well as having your pick of employees, you'll have the richest clients. The biggest companies all have a piece of London. You'll find the biggest and best clients here. The networking opportunities are endless and the business contacts are right on your doorstep.
Best place for investment
London has the largest number of billionaires in the world. It also has the highest rates of financial investment. If you're looking for some capital to kickstart your company, London is a great place to find it. London is also great due to Britain's tax and finance laws that are beneficial to businesses. It's easy to get started and it's easy to find money to keep it going. Money is constantly flowing in London. There will always be investors and there will always be customers and clients.
There are, of course, plenty of big financial cities that can offer similar perks to London. However, Britain's capital is the only one that can offer safeguards against future technologies. It's already building for them. It has a reputation and there is no competing city in the country. New York is seeing competitors in Silicon Valley for instance. If you want a rich, reliable and future-proof city, London is your only choice.