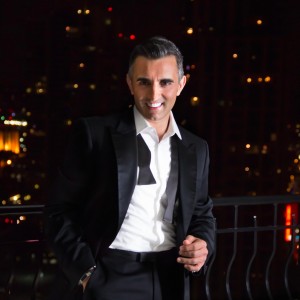 What is your startup
Vionic is a social media deals platform that enables brands to create, publish and promote online deals, sweepstakes, coupons and more on Facebook.
What does it do?  
Vionic allows any business to effectively capitalize on the lucrative Facebook F-Commerce space by creating and publishing an online deal campaign in minutes.
Through Vionic's SaaS solution and with monthly and annual subscription options, businesses can log into the platform through their Facebook profiles and fully customize a range of marketing campaigns — including "deals", "contests", "coupons", "sweepstakes", "polls", and "giveaways" — to increase consumer engagement and generate real-time revenue.
The fully customizable templates give Vionic users full control of their campaign, which requires no prior marketing knowledge.
Who is your startup aimed at?  
Our platform is extremely versatile and can be used by any size business, but our main focus is the SMB community. With over 28M SMB's in the US alone and an increasing requirement to be on Facebook, it is imperative SMB's are given a fair opportunity to compete with the larger companies that already have marketing staff in place. Our platform allows the business owner to create, manage and control all aspects of their marketing campaigns on Facebook, without the need of marketing staff.
How does your startup stand out against its competitors?  
Scores of marketing platforms have sprung up to help both new and established businesses reach their advertiement goals. However, traditional online "daily deal" sites and other marketing strategies do not necessarily build a stable and loyal client base that will ultimately allow a business to grow.
Vionic differs in that our mission is not only to help SMB's cash in on social media to generate another stream of revenue, but guide companies and help them establish a new loyal customer base.
Also, beyond being one of the best choices for sharing your businesses deals online and generating real-time revenue, Vionic gives total control of the campaign to the client. Vionic's revenue model allows users to keep the bulk of their campaign revenue with only a 9.9% transaction fee on every transaction — dwarfing other 'Daily Deals' sites that can charge up to and over 50%.
Where did the idea for the startup come from?  
To be candid, I was very impressed with what Groupon did in such a short period, going from less than 100k in sales to $2B in 3 years.
As an entrepreneur I was drawn into that story, but when I peeled back the layers, I realized the flaws their platform had for SMB's. That's when I had an epiphany and I decided to dedicate a team back in 2011 to come up with a solution to disrupt the daily deal space that has been overshadowed by fairly large companies at the cost of SMB's.
We have provided value for small mom and pop sized businesses such as Pure Barre, who generated tens of thousands of dollars in a short few months, all the way to Fortune 100 companies such as Office Max, who increased their engagement on Facebook by 6,000%.
Did you have any concerns when starting your business, if so what were they?
We were initially concerned by the prospect of having to raise funding. Although there were some difficult moments during the process, it was actually easier and less daunting of a task than we had anticipated.
What is your business background, and what got you interested in startups?  
Prior to founding Vionic, I created several companies in the software technology and direct sales sectors. Most recently, I co-founded a direct sales company in the energy drink market that today operates in over 30 countries, with sales in excess of $74 million.
I studied computer engineering at Carleton University. My career progressed as a Regional Sales Director and General Manager with two Fortune 50 companies, to managing hundreds of employees with 60 million in sales.
How did you initially raise funding for your company? 
I was actually not originally open to the idea of raising any funds, however, I realized in order to expand, raising funds was essential. The first round, although time consuming, was much easier than we anticipated. We've used the funds to expand our marketing department, as well as our sales organization in Mexico and Canada to broaden our reach.
How have you kept your business relevant and engaged with your audience over the last three years?
We have kept our businesses relevant by keeping our product scalable, and providing our services to mom and pop businesses and Fortune 500 companies alike.
How long has your startup been in the making, and who is the team behind the business?  
Vionic was founded in 2011, as its CEO I work closely with my talented, tech-savvy team to strategically position Vionic to become a premier company in the world of Social Offers.
What has been your biggest challenge so far as a startup owner?  
The biggest hurdle has been educating our merchants on how effectively utilize our platform for maximum results.
Since most SMB owners are wearing multiple hats they are very time constrained which makes it very difficult for us to communicate and educate them on a regular basis.
Therefore, we are now putting a huge emphasis on educating our clients through email marketing and online video tutorials.
In the coming year, what would you like to achieve with your business?
Currently, we're focused on two areas in our business: 1. Partnering with resellers and agencies under our white label brand. 2. Building our private label for our enterprise clients.
Finally, if you could give one piece of advice to someone thinking about starting a business, what would it be?
In order to achieve success, you must incorporate the following elements:
Preparation, Teamwork, Have a system in place , Resilience , and Consistency.