Techspace London announces expansion plans that will increase its presence in the Tech City area by a further 25%. The technology coworking space now has a total of 10,000 sq. feet available for short-term office rental for up to 50 technology startups, making it one of the largest in the Old Street area.
"We attribute the upsurge in demand of businesses looking to set up in Techspace to our central Tech City location, fast and reliable fibre internet connectivity and meaningful member engagement," said David Galsworthy, founder of Techspace London. "Emerging tech businesses like working alongside others who are on a similar growth path, and our members have created a community that is ripe for collaboration."
The majority of Techspace members are technology startups, most of whom have already secured their first round of funding, as well as a sizable number of technology-related service and consultancy businesses that cover finance, big data and social enterprise. (Full list of member companies is below.)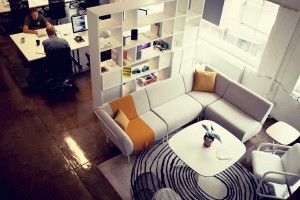 "We needed an office that wouldn't require a large upfront payment, a long lease or a lot of admin time to set up," said James Pattison, CEO Startup Direct. "Techspace provides us with a collaborative environment and occasional peer-to-peer networking opportunities that supports our rapid growth."
Techspace London is furnished by Lammhults. Tours of the new floors will be available from 31 January. Please emailinfo@techspacelondon.co.uk to book a viewing.
Related articles