Competition is high in a technology-based society today. We hear about the many startups that are technology-based, but what about the startups that are not tech-based? Startups, like a campsite business that provides lodging in remote areas, or boat rentals in pristine marinas across the country, are the types of non-tech-based businesses. Can businesses like these survive without today's tech?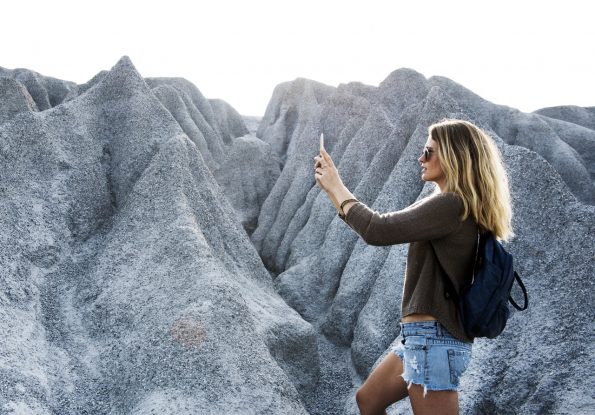 Technology for Non-Tech Startups
The Internet is part of most people's everyday life. We use the Internet to research, watch videos, make reservations, and check-in for our flights to name a few. The Internet has made our lives more convenient. For example, daunting tasks like scheduling an appointment is now seamless and quick because we have Internet today. People rely on the Internet to also research future vacation spots and make reservations.
For those who like to stray off the beaten path and want a more authentic "outdoor" vacation, campsite rentals are for you. With many campsites, making a reservation can sometimes be difficult. This is where campsite management software can assist startups in nurturing their campsite business. Many have heard of websites that offer hotel reservations and up-to-date information of availability and pricing for these hotel rooms. Campsite startups should utilize similar technology to stay competitive in today's tech-based world.
Mobile
Many people today turn to their devices for any number of reasons. As an avid camper myself, I use a wide range of devices to look up campsites, directions, and sometimes to look up amenities a campsite has. Sometimes I use my laptop to look up pictures of campsites and the surrounding area. I use my mobile phone to get directions for these campsites.
There are many people like me today who value businesses who provide convenient online amenities. I want to go camping and I don't want to worry about carrying cash with me. I want to be living the outdoor lifestyle while away on my retreats. Many outdoor enthusiasts get that same feeling and thought while selecting their campsite. By providing your customers an option to go "online" using their mobile devices, you will give them the freedom to make prior arrangements so they can focus on enjoying the great outdoors.
Availability
Many of us have experienced a time when we went to a place where we were turned away because we did not make any prior reservations. Technology today now allows us to check availability and make necessary reservations. The software is the technology behind the convenience. By providing a way for your customers to check availability, your customers will be able to make plans according to their planned schedule. This, in turn, will make your customers see the reliability of your business by allowing them to schedule a guaranteed reservation.
Reservations
You are probably thinking, "I run a campsite business, not a tech-based business." Although, your business is not tech-based, utilizing technology is a must today. As a startup business owner, you want your business to flourish and grow. Your customer's ability to make online reservations are one of the key features that any customer looks for. You want to be able to provide a convenient way for your customers to make reservations from anywhere in the world. Utilizing technology to manage your business is necessary for business growth. Customers will realize the convenience of making reservations by providing online reservations for your campsite.
Payment
Online reservations aren't the only thing that technology can help with. Payment options are also another necessary feature for any startup business. Many customers today look for the ease in making online payments. We use it to guarantee our reservations and we use online payments to make any sorts of payments associated with our stay at any lodging. Perhaps your campsite business also offers boat rentals. Using a management software, your startup business can be flexible enough to handle even payments for boat rentals. For example, a customer reserves a spot at your campsite. They then decide to add an eight-hour boat rental for the next day. Management software will allow customers to check availability, pricing, and allow them to make reservations and payments for their chosen options.
We have briefly discussed the benefits of using technology for non-tech startups like campsite businesses. We've talked about how a campsite management software can promote growth as well. Accepting and utilizing technology, such as campsite management software, is vital for a successful business. It is also convenient for customers to locate, reserve and make payments online. It also promotes dependability, reliability, and confidence in a business.