As the technology industry continues to grow and evolve at an unprecedented pace, tech leaders are increasingly being called upon to think and act like CEOs. Enhancing your tech leadership approach means taking a more holistic view of the business, thinking strategically about long-term growth, and making decisions that impact the entire organization. Here are a few ways to help tech leaders start thinking like CEOs.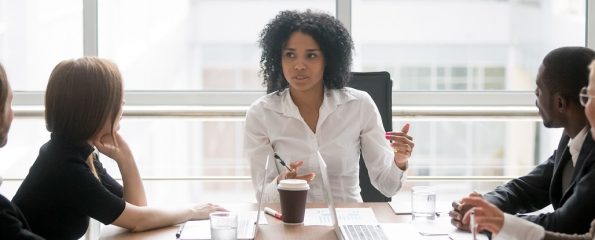 Develop a strategic vision
As a tech leader, it's important to have a clear vision for where you want your company to go. This means thinking beyond the day-to-day operations of the business and focusing on long-term goals and objectives. A strategic vision is a roadmap for the future that outlines where the company wants to be in five, ten, or twenty years, and what steps need to be taken to get there. Developing a detailed plan and vision that outlines your vision and communicates it clearly to your team is crucial, as it ensures everyone is aligned and working towards the same goals. A strategic vision not only helps to guide decision-making but also inspires and motivates employees, giving them a sense of purpose and direction.
Be punctual
While punctuality is an important aspect of professionalism, it is not necessarily a defining characteristic of thinking like a CEO and a tech leader. That being said, managing one's time effectively is crucial to being a successful leader. Hiring a corporate chauffeur is a luxury that may provide convenience, but it does not necessarily improve one's ability to think like a CEO. Tech leaders must prioritize their time, making sure to schedule and attend important meetings, events, and engagements in a timely manner.
Focus on the big picture
In order to think like a CEO, you need to be able to see the big picture. This means understanding how your department fits into the overall organization and how your work contributes to the company's success. Focusing on the big picture requires a deep understanding of the company's goals, values, and strategic priorities. It means looking beyond the immediate demands of your job and considering how your work impacts the broader organization.
Build a strong team
As a leader, your success is dependent on the strength of your team. Building a strong team involves recruiting and retaining top talent, providing opportunities for growth and development, and creating a positive and inclusive work culture. Investing in your team's development is crucial, as it helps to foster a culture of continuous learning and improvement. As a leader, you should be committed to helping your team members achieve their career goals, whether that involves training, mentoring, or coaching.
Embrace innovation
In the tech industry, innovation is key to staying ahead of the competition. As a tech leader, you need to be willing to take risks and embrace new technologies and ideas. Encouraging your team to think creatively and explore new approaches to solving problems can help to drive innovation within your organization. It's also important to be aware of emerging trends and technologies in your industry so that you can adapt your strategy and stay ahead of the curve. Embracing innovation also involves creating a culture that supports experimentation and learning from failure.
Focus on the customer
At the end of the day, it's the customer that drives your business. To think like a CEO, you need to understand your customer's needs and preferences and make decisions that prioritize their satisfaction. This means investing in customer service, listening to feedback, and constantly looking for ways to improve the customer experience. Building customer-centric processes and policies is key to ensuring that your organization is meeting the needs of your target audience. This involves understanding your customers' pain points and addressing them through product development, marketing, and customer service. By prioritizing the customer, you can build long-term loyalty and drive growth through positive word-of-mouth referrals.
Make data-driven decisions
In today's data-driven world, it's essential to make decisions based on data and insights. As a tech leader, you need to be comfortable working with data and using it to inform your decisions. This means collecting and analyzing data from a variety of sources, including customer feedback, sales data, and website analytics. Data can provide valuable insights into your customers' behavior, market trends, and potential growth opportunities. By using data to inform your decisions, you can minimize the risk of making decisions based on assumptions or intuition. It's also important to have a clear understanding of the metrics that matter to your business so that you can track progress and measure the success of your tech leadership initiatives.
Develop strong partnerships
As a tech leader, you need to develop strong partnerships with other businesses and organizations in your industry. Collaborating with other companies can help you to access new markets, technologies, and resources that can drive growth for your organization. Building strong relationships with partners requires effective communication, mutual trust, and a shared vision for the future. It's important to invest time and resources in developing and maintaining these partnerships, as they can provide valuable opportunities for growth and innovation.
Take ownership of your role
Finally, to think like a CEO, you need to take ownership of your role within the organization. This means being accountable for your actions and decisions and taking responsibility for the success of your team and the company as a whole. It also means being proactive and taking initiative to drive positive change within your department and the organization. As a leader, you need to be confident in your abilities and willing to take risks in order to achieve your goals. Taking ownership of your role also requires a commitment to ongoing learning and development, so that you can continue to grow and evolve as a leader over time.
To think like an experienced CEO, all tech leaders need to do all the things mentioned here and stay focused on their potential. By adopting these mindsets and behaviors, tech leaders can drive growth and innovation within their organizations and position themselves with the tech leadership skills for long-term success.