When you start your career, it's important to find jobs that not only pay well but also give you a sense of satisfaction and fulfillment. If you want a career that's both fulfilling and rewarding, where you can make a difference in the lives of countless individuals, then a career in education could be the perfect fit.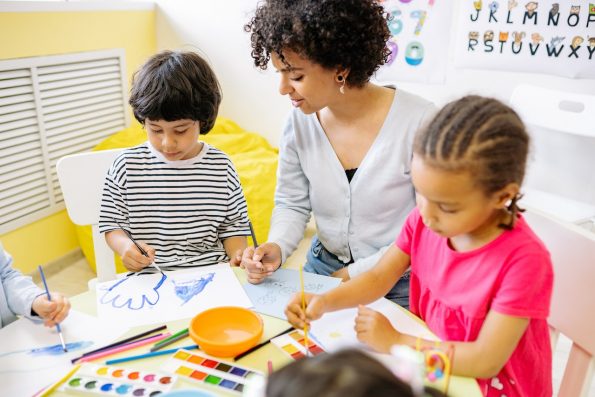 As a recent graduate with an education degree, you may be wondering about your career options and where to start. Luckily, with an education degree, the possibilities are endless! In this article, we'll delve into some of the most sought-after and fulfilling career opportunities for education degree graduates. So let's get started! 
Special Education Teacher
For many people, pursuing a degree in education stems from their desire to make a positive impact on the lives of others. If you share this passion for serving humanity and want to grow professionally at the same time, then you should choose a career in special education. This highly rewarding and fulfilling career allows you to help children with mental, physical, or learning disabilities achieve their full potential and overcome the obstacles that stand in the way of their education. One platform that can help you find opportunities in this field is Senploy.
To embark on a career path in special education, a dedicated degree in the field is a must-have. Obtaining higher education, such as a master's degree in special education can significantly enhance your career prospects. It can open doors to administrative and leadership roles in special education as you gain more experience and continue to make a positive impact on young lives.
Behavior Analyst

 
As a behavior analyst, you'll be able to work with students of all ages to develop behavior plans that help them learn new skills and improve their social and cognitive behavior. Using applied behavior analysis (ABA), you can create personalized plans that focus on enhancing communication skills, learning abilities, sleep patterns, and social behavior. You'll also track progress to ensure that each plan is effective and meets the individual's unique needs.
The need for behavior analysts is rapidly growing, particularly for addressing the needs of individuals with autism and attention deficit hyperactivity disorder (ADHD). As a result, there is a high demand for behavior analysts in both special education and regular schools alike. This means that with a degree in special education and a specialization in behavior analysis, you'll have a wide range of job opportunities available to you, as well as the chance to make a real difference in the lives of those you work with.
Classroom Teaching
When it comes to pursuing a career in education, teaching at a school or college is often the first thing that comes to mind. But being a teacher is much more than simply imparting knowledge across a variety of subjects and grade levels. As a teacher, you act as a mentor and role model to your students, helping to shape them into better people and productive, proactive citizens of the future. It's a fulfilling and rewarding career that allows you to make a positive impact on society by shaping the minds of future generations.
But it's not just the personal fulfillment that makes teaching such an attractive career option. In countries like the US, teachers are highly valued and respected members of society, which means that teaching can also be lucrative. You'll have the opportunity to earn a good salary, generous benefits, and even enjoy job security. And with the demand for quality teachers on the rise, there has never been a better time to pursue a career in education. So if you have a passion for teaching and a desire to make a difference, then a career in education may just be the absolute fit for you. 
School Administration
If you're interested in education beyond classroom teaching, consider a career in school administration. With a degree in education, you have the foundation needed to excel in this field and make a positive impact on the lives of others. 
As a school administrator, you will be responsible for managing the day-to-day operations of the school. This includes overseeing staff, managing budgets and finances, and ensuring that policies are being implemented effectively. You have the opportunity to contribute to the development of policies and strategies that improve the quality of education for students.
Working in school administration can be a challenging and fulfilling career choice. It provides opportunities for growth and development in management skills that can be transferred to other fields. As a school administrator, you can develop effective management skills and leadership qualities that are highly valued in the job market. 
Curriculum Development
As a curriculum developer, you'll be responsible for crafting educational materials and resources that engage and inspire students of all ages and abilities. Not only that, but you'll also have the opportunity to collaborate with teachers and educators to develop new teaching strategies and evaluate the effectiveness of current methods.
If you have a prior experience as a teacher, your skills and insights will be highly valued in this field. With a focus on creativity and innovation, curriculum development offers a stimulating and rewarding career that allows you to make a meaningful impact on education as a whole. 
Education Consultant
With a degree in education, you will have a solid foundation in the principles of teaching and learning, making it an ideal background for an education consultant. An education consultant is an independent, third-party professional who helps schools and other educational institutions improve their overall performance and effectiveness. They work collaboratively with schools to identify areas of improvement and provide recommendations for positive change.
As an education consultant, you will have the opportunity to work with a variety of schools and institutions, using your knowledge and expertise to develop strategies for improving educational outcomes. This could include implementing new teaching methods, designing and delivering training programs for teachers, or analyzing and recommending changes to the curriculum. 
Bottom Line
A degree in education opens up a range of career opportunities both within and beyond traditional classroom teaching. As the need for education professionals continues to increase, the field of education has become a promising career choice for passionate individuals. We hope this article will help you in selecting a career path that aligns with your aspirations and provides possibilities for professional development and job satisfaction.