As you prioritize your product rollout tasks, a mobile app, whether it is "the" product, or an adjunct marketing tool, is critical to the customer experience. Getting the right app design elements, the right experience, and the right development resources lined up will make your rollout much quicker and with fewer headaches. Market research, though, is required before you put development resources to work. Synchronization in the market research process is necessary to make the ultimate mobile app deployment successful.
Research Steps
The research phase of mobile app development comprises of five primary domains where you –
First determine whether there is a need for your product in the market or not.
Then you devise a suitable business plan and craft the most relevant business model to maximize your sales and revenue.
When you have a business plan, then you determine the core strength of your mobile app. You do the SWOT analysis for an in-depth understanding of the core pillars of your product.
After that you move on to deriving the most optimized marketing strategies for your app's promotion to make it reach out into the hands of millions.
And lastly, you frame a set of highly effective social media strategies to reach out to maximum audience in a short span of time.
This is the sequence that goes into backing up your product with a concrete market research. Remember that no new mobile app can sustain in the market if it's not backed by a hard-core and concrete market research. You need facts and figures to back your every argument and thought. This is where you lay the next foundation for creating a successful mobile app. The first being mobile app ideation and its validation.

Why Keep Things in Sync
Now the main reason that leads you towards a successful market research is the synchronization that has to be always maintained between all these parameters, all the time. Let me tell you why.
You cannot entirely focus on just one aspect and expect to have a great market research.
You cannot just neglect any one or two aspects and expect that your product will succeed in the market.
You cannot just be blind to the existing market reality and live in your own thoughts and imaginations.
Expectations backed by concrete figures and facts leads you towards development of a successful mobile app and a successful business.
Let's understand how this cycle of market research works in reality.
First you begin by figuring out whether there is a need for your product in the market or not. This is the stage which helps you to find yourself a position in the existing market. Now there can be two cases –
Either there won't be any such app similar to yours's in the market. In that case, it's a golden opportunity for you to take the full advantage and become a monopoly.
Or, on the other hand, there will be many such apps similar to yours that you have to compete with if you want to get ahead of the existing competition. In this case your main focus would be to figure out how can you be unique and provide something different which no existing competitor is offering in the market.
After you are done with the above, you next step is to write down your business plan. You have to devise your own unique business model to become a differentiator in the market. How will you do this?
The first step that you took to decide how you will you place yourself in the market is going to help you here. After studying the present situation of the market, you have to figure out the critical aspects around which you have to frame your business model. Your business model should be flexible and centred around revenue generation. Be open minded while framing your business plan to figure out a way to lower the investments cost and maximize profits.
After you are done with this, you need to determine the strong and weak pints of your mobile app to incorporate further improvisations. Here SWOT analysis will play a crucial role and will help you to determine the core strength of your product. You will discover what are your product's strengths and weaknesses, and what are the opportunities and threats related to your upcoming business that you need to look out for.
Design Strategy
The combined result of the above aspects will lead you towards the next phase where you will be required to design the entire marketing strategy for your mobile app. But first you have to research out the market and the marketing strategies of your competitors. You have to look out for existing marketing trends and figure out a way to use them to your advantage and get maximum benefit.
During this period, you need to take care of some critical aspects like:
How do you want to market your app?
Where do you want to market your app?
Do you need an in-house marketing team or an external agency?
What are the pitfalls to be avoided before and after launching your app?
The answer to all these questions will come from earlier phases. Let me explain you how.
If you are launching an app that is clearly going to be a monopoly, you can –
Devise a marketing strategy that has a higher proportion of organic marketing and comparatively less proportion of paid marketing.
You can leverage the maximum benefit of digital marketing and combine it with outdoor marketing to reach out to a wide audience.
You can set your own in-house marketing team because the marketing pressure won't be too much that your in-house capabilities won't be able to handle.
You can better understand your pre app launch and post app launch pitfalls because no other app similar to yours have been there before. You can set the standards and benchmarks to be followed.
On the other hand, if you are launching an app that will be competing with a lot of other existing contenders in the market, then you need to –
Development of a marketing strategy that has adequate balance between organic and paid marketing practices. You need to figure out which marketing obstacles you need to overcome to establish your successful presence.
You clearly have to go with digital because it is cheap that outdoor media and you will be able to reach to a broader set of audience as compared to outdoor media which is restricted to a particular region or area.
You need to take the help of an external marketing agency to help you out with advanced marketing strategies and practices to get ahead of the competition.
And lastly, it will be lot easier for you to look out for the pitfalls to avoid before and after the app development and launch.
Role of Social Media
After all this is done, you are left with just one thing. Figuring out the best social media strategy that will help you to reach out to a wide set of audience. How strong will be your social media strategy, will be answered when you will determine whether your app is a monopoly or is it going to compete with other existing apps in the market. To figure out the best social media strategy for your app, you need to take care of few things such as –
Your goals. They should be clear and precise.
Your target audience.
Your editorial calendar.
Your social media handles.
Social media trends.
Engaging and catchy content.
To figure out these aspects, you will need the help of your competitors' social media handles. You have to research, observe and analyse their social media accounts that will give you a clue what they are doing and how they are doing. Hence at the need you will have the most optimized social media strategy for your mobile app.
Hence it can be inferred that having a correct synchronization between all the aspects in critical for the long term success of your app. Every aspect is inter-related and interdependent on each other. So in the end a balance between all results will give you the best market research you have ever done and will surely make your app a hit in the market in no time.
Author BIO :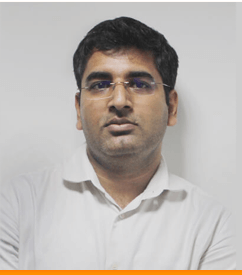 Shishir Dubey is the founder and CEO of ChromeInfotech, making mobile apps affordable and simple for small and enterprise businesses. I have been a technology geek since school days and was always busy experimenting with new technologies, which later turned into my passion. With the start of Mobile Apps era, I decided to start an organization which can design and develop mobile apps as per recent technology trends and offers most innovative and stylish solutions to people around the world.
In this journey, I have been working as a brain behind some of the successful development projects which got Million $ Funding. I helped them in designing the architecture of their apps in scalable manner.