Stats from the WHO suggest that nearly 50% of the world population suffers from more than one disease at a point in time. In cases where a patient has multiple conditions, he/she ends up consulting various doctors. If these doctors and medical professionals do not have access to each other's prescriptions and reports, their consultation can complicate the matter. Therefore, it makes sense for the patients to carry all their medical records from one doctor to the other. Something, which is not just cumbersome, but can even be fatal in case the patient forgets carrying their reports.
Maintaining a central repository of electronic health records can be a convenient, cost-effective and a safe method of sharing the information with intended people. While some hospitals do manage to have such databases, patients often find accessing their medical records an uphill task. This is even a more critical situation for differently-abled people. Accessibility testing is a method that makes the database easily accessible to the patient, especially the differently-abled people and doctors. It further helps in detecting the problems people might face while trying to connect to a database.
Rules and Regulations
Office of the National Coordinator for Health Information Technology (ONC) has taken measures to increase adoption of EHR (Electronic Health Records) and eliminate the use of paper records. The adoption rates of EHR are soaring, 87% of office-based physicians have adopted this technology already.
ONC has established the Health Information Technology for Economic and Clinical Health (HITECH) Act. The HITECH Act provides authority to the US Department of Health Services for implementing various programs including:
Development of better healthcare
Safety, quality and efficiency through the promotion of health IT
Secure electronic health information exchange
The Health Insurance Portability & Accountability Act (HIPAA) of 1996 established specific rules to locate, authenticate, store, audit and transmission of EHR. The Protected Health Information (PHI) and its management are under the guidelines of HIPAA. The PHI consists of doctor's data input in EHR, a recorded conversation between a doctor and a patient, billing info and more. According to this Act, the amount of information that can be accessed is limited. If you're in the healthcare industry, don't miss this article about the 5 HIPAA Compliant Cloud Storage Options for Modern Healthcare Businesses.
Development of technology has made it easier to access EHR. The blue button is one of such assets. Its presence on a website signifies that a user can go online and download their health records. It gives people secure electronic access to their personal health information.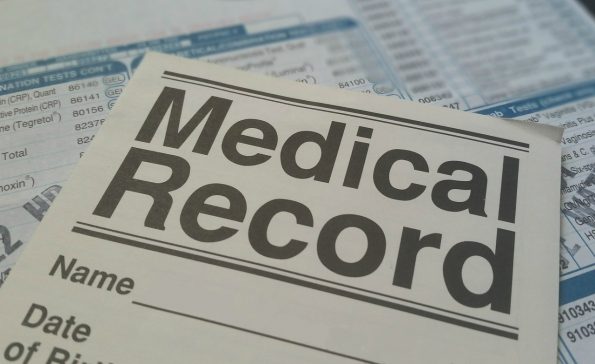 Medical errors are leading reasons for death in the US, after heart diseases and cancer. The reduction of these errors is possible by adopting digital accessibility. The medical records available online must be readily accessible and safe, it can be checked by doing accessibility testing according to the WCAG guidelines.
Accessibility testing has become the need of the hour for healthcare providers. The websites and applications of these healthcare providers must follow the laws mentioned above to:
Uphold the accessibility legislation
The Americans with Disabilities Act of 1990, states that there should be no discrimination towards differently-abled people. The ADA has a right to penalize the organizations who do not follow the guidelines necessary to make web pages accessible to disabled people. To avoid these problems, accessibility testing is necessary for hospital websites.
Meet the requirements in market for disabled people
The annual report of disability statistics suggests that 1 in every 7 people in the US is suffering from some or the other kind of disability. The number of differently abled people has gone up from 10.3 percent to 12.9 percent. The rise in numbers has increased the need for websites adhering to the requirements of disabled people. Accessibility testing helps web developers to make their websites accessible to disabled people who need frequent medical care.
Avoid lawsuits
Many industries including healthcare are facing lawsuits because their web pages are not accessible to differently abled people.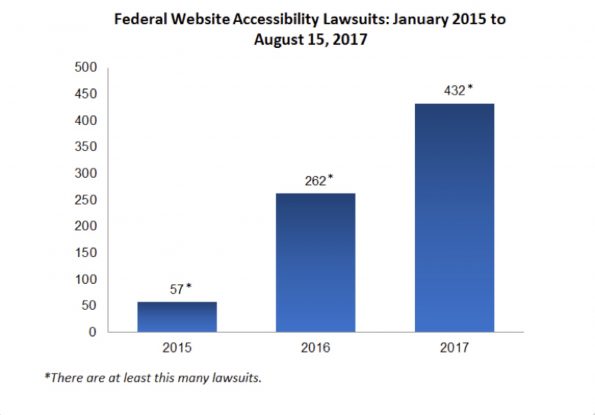 The number of lawsuits that different industries are facing is on a continuous rise. The lawsuits against the organizations who do not comply with the ADA regulations is resulting in a loss of revenue. It is also detrimental to the brand. Therefore, to avoid the loss of revenue and maintain the goodwill of an organization, accessibility testing must be conducted rigorously. When medical records are more portable quality of care will improve.