Most people have the goal of living comfortably without having to worry about money. For anyone who wants to reach this goal, they need to consider the different factors like income and lifestyle can affect their goal. If they are living beyond their means, then it might take a longer time for them to reach their financial goals.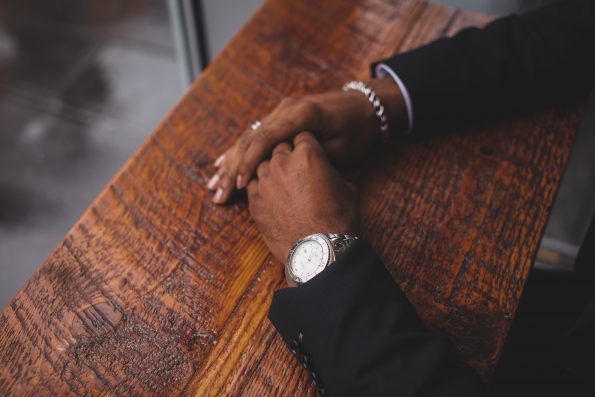 By all means, it is not impossible, but to achieve a life wherein you are financially-secured is difficult. There are adjustments that you must make if you want to reach these financial goals. If you want to reach your goals, then here are the steps to help you achieve them.
STEP # 1: KNOW YOUR FINANCIAL STATUS
You first need to assess your financial situation if you want to have a life that is financially secure and comfortable. How much is your net pay? How often are you paid? Is that enough to pay your monthly bills? Can you save a considerable amount of money from your paycheck? These are just some of the questions that you first need to address when you are assessing your financial situation.
If your income is not enough, then you can look for other ways to help you generate enough money for you to reach your financial goals. You can look for a part-time job, or you can invest in stocks, bonds, or in other investment platforms.
STEP # 2: TRACK YOUR EXPENDITURES
If you are wondering where do some of your money go after saving or after paying bills, then you need to track your spending and expenditures. You can make a list of your expenses, and you can keep the receipts of your spending. You may not have realized that you are spending on unnecessary expenditures. Again, you can use the extra money for your savings, retirement fund, and an emergency fund.
STEP # 3: PAY YOURSELF FIRST
The statement "pay yourself first" is a piece of great financial advice if you are having trouble saving money. The financial advice means that you should first set aside a specific amount of money from every paycheck and put it into your savings account before spending on anything else. Some people will first pay their monthly bills or expenses, which may leave them with a small amount of money to save. It prevents them from reaching their financial goals.
By paying yourself first, you can prioritize your savings, which can lead you to have more funds for a more comfortable retirement and life.
STEP # 4: CONSIDER INVESTING YOUR MONEY
Investments are a great way if you want your money to grow at a faster rate and reach your financial goals. Through investments, you can earn more money over time. You can use these to pay for your bills or other expenses. Also, you can use it for your savings or future investments.
You can choose to invest your money in stocks, bonds, mutual funds, real estate, or to start your own business. However, before you do, you need to make sure that you are going to invest your money in a safe and secure investment platform. For example, if you are to invest in stocks, then choose a stockbroker who is duly-licensed and recognized by the proper authorities. Also, you have to study on how the stock market works. You must invest in a company that has good fundamentals and has a good future.
STEP # 5: GET A PART-TIME JOB
As stated, if you are looking for ways to increase your income, then there are ways for you to do that.  If you have the time and energy, then you can look for a part-time job to make extra money. A part-time job can help you pay for your expenses, and can generate more money for your savings.
STEP # 6: GET A NEW JOB IF YOU ARE UNDERPAID
One of the reasons why employees resign from work is because of the feeling of being underpaid. If you have the same reasons, then it is best to think of these considerations.
Do you have a new job that is waiting for you?
One important consideration is to find a new job while you are still employed. It may take a long time before you can find a new job.
Can you find a new job that offers a higher salary and good benefits?
Another consideration is to find a new company or work that can offer a higher salary with additional benefits. Before you consider resigning, you should think about the benefits that you are getting from your current one, which you may not find elsewhere.
Do you have adequate savings?
Unfortunately, finding and getting a new job is difficult. If you have already resigned from your job without having a new one, then it is important to have a financial cushion that can help mitigate all of your expenses.
STEP # 7: LIVE WITHIN YOUR MEANS
"Living according to your means" is another piece of financial advice that can help you with your financial goals. This advice means that your spending should be less or equal to your earnings.  For example, you can spend less money on buying new clothes, shoes, or things that you do not need. However, this advice is easier said than done as some people may find it difficult to readjust their lifestyle.
LOOKING TO START YOUR OWN BUSINESS?
As stated earlier, starting your own business can become a great investment. If you have a business in mind and you need the capital to make it happen, then you can always apply for a business loan. There are banks and moneylenders that can give you the money you need. However, if you want a great deal, then choose Bugis Credit! The company is a licensed moneylender that considers their clients' best interests.