Nowadays, every startup dreams of the day when it will be called an industry disruptor after companies like Amazon or Apple have paved the way for greatness. There are millions of new startups every year, but only a few of them actually make a name for themselves. Out of these, only a handful actually get to make a significant change in their industry, thus earning the title of industry disruptor.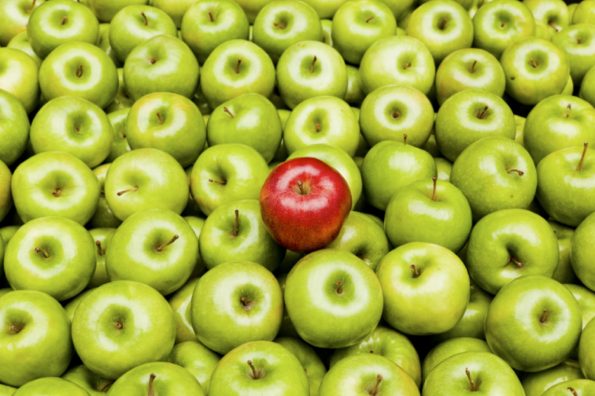 While the term may appear to have a negative connotation, industry disruptors are companies fueling the evolution of their fields by setting a higher standard for both their predecessors and their successors. In this article, we would like to tell you about three startups that have managed to cause such a roar in their industry that they have reached disruptor level.
1. AirBnb
It all began in 2007 when Joe Gebbia had an idea about making the money for that month's rent. He emailed his roommate, Brian Chesky and told him about putting up three air mattresses in their loft in San Francisco and renting them to people coming to a big design conference in the city. The offer also included breakfast, and it turned out to be a hit. Not only did Joe and Brian make rent that month, but they had set up the foundation for an empire. Nathan Blecharczyk joined them and together they created AirBnb.
Fast forwarding to 2018, AirBnb is the largest accommodation provider in the entire world. Moreover, its expansion rate has greatly exceeded that of established hotel chains like Hilton or Marriott. The company is now worth more than $31 billion because people from all over the world have welcomed the idea of creative lodging. Instead of the traditional hotel rooms, AirBnb offers its customers a wide range of unique accommodation options. This has lead to a huge increase in customer satisfaction and immensely more diverse standards for the hotel industry.
2. theLotter
In the era of the internet, playing the lottery had become more of a tradition than a game. It took startup theLotter to make it relevant to the new generation once again by bringing it online. Long gone are the days when you were confined to a lotto booth to buy a ticket for the lottery. theLotter has made it possible for people to purchase their tickets on a secure online platform that is extremely easy to use. But while convenience is the first thing that theLotter brought to its users, it was breaking the boundaries of the lottery that made it an industry disruptor. This platform has made it possible for players to purchase tickets not only in their own country, but also in many other countries. Their lottery messenger model has enabled players to participate in the world's biggest lotto games without moving an inch.
3. Uber
Beyond any shadow of a doubt, Uber has changed urban transportation by providing a superior alternative to taxies. Frustrated with the large prices and the lengthy process of taking a black cab, Garrett Camp came up with the baseline idea of Uber. Calling a car by using your smartphone app was unthought of back in 2009 when the company was founded by Camp and his partner, Travis Kalanick. But it proved to be an immensely popular idea since Uber now operates in 653 cities from 58 countries. While the Uber concept has been greeted differently around the world by taxi companies and lawmakers, its customers are universally enchanted by it. Uber has brought an enormous boost to taxi standards and it continues to go up. The upcoming project of the company is to offer its customers a fleet of driverless cars.
With startup expansion continuing to boom in 2018, many more industry disruptors will emerge to change the face of their fields forever. While this makes the business world more dynamic than ever, the universal beneficiary remains the client. It remains to be seen which will be the biggest disruptors this year, as the fight is fiercer than it has ever been.
Is this article helpful? Please leave us your comments and questions.