To be a successful entrepreneur means that you should be well-equipped to handle all kinds of problems. After all, you are the head of the company. You make the decisions about the cash flow, the inventory, marketing, sales, cost-control, and everything else.
One of the biggest challenges that new and even businesses face is how to bring the costs down. So, what are some of the things you can do to make it happen? The following are the top 5 cost-control techniques:
1. Outsource
Outsourcing has been around for decades and is still quite popular, which only goes to show that it still works.
Companies, big and small, outsource a variety of jobs not just to save money on recruitment and payroll. They can also enjoy many other features such as diversity, reduced overhead, risk-sharing, etc.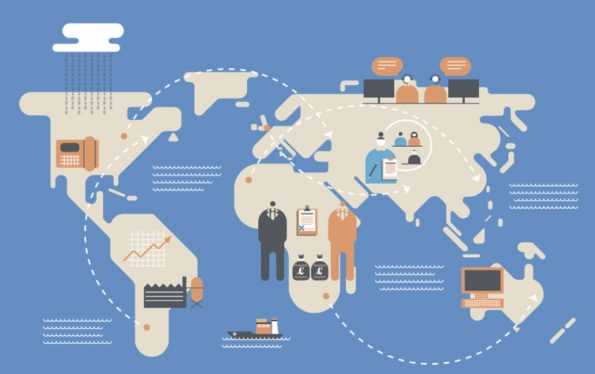 Global Advantages of Outsourcing
Outsourcing allows you to hire skilled individuals, and even experts, from across the globe at rates that you are comfortable with. There are a variety of portals like Freelancer and Odesk where you can find workers of varying skill levels for your business-related tasks.
It's a good practice to hire remote employees for the low-priority tasks, such as marketing, content creation, secretarial work, etc.  And for the core processes, you may want to keep the employees in-house.
2. Negotiate Prices with Vendors
Your vendors in IT, logistics, etc. charge you for their services on a regular basis. Thus, by negotiating with them and getting them to lower their rates by even 10% can make a huge difference to your cost-control and overall business cash flow.
If your current vendors are unwilling to lower their prices, then you can also look for other vendors that are able to come down to your rates. However, it's important that the ones you end up with don't compromise with the quality of service and customer support.
3. Use Technology
One of the main reasons why small businesses are thriving today is because of the increased use of software and technology. For instance, you can use SaaS tools for invoicing, accounting, taxation, to make these processes more efficient. They can eliminate the need of hiring a salaried accountant and other staff members that can be detrimental to your profits.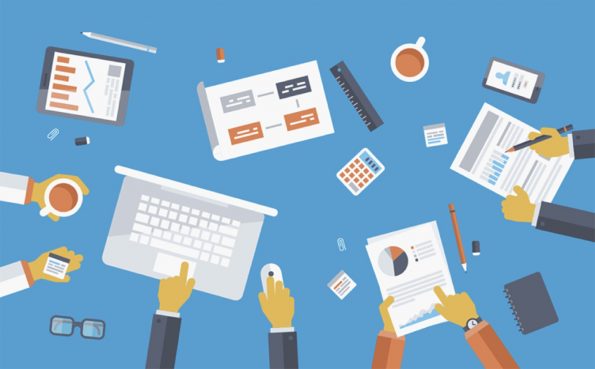 Technology Impacts All of Our Tasks
Marketing is another aspect of a business that can be taken care of for at a really small price. With social media marketing and digital marketing, you can save tons of money but without settling for poor results. In fact, SEO, which is the ultimate weapon for startup marketing, can be implemented on your own!
You can even enjoy top-notch branding features and create a logo for your business for a really small price by using new-age technologies rather than approaching a design studio who often charge exorbitantly.
4. Buy Refurbished equipment
There is no shame in buying refurbished furniture, IT equipment, and other "office essentials" for your company, especially when you have a shoestring budget and are new in the industry.
You have to be practical, and if buying used goods can save you money, there is no reason to turn the opportunity down. Besides, furniture, computers, etc. can be quite expensive, and by going the refurbished way, you can save at least 50% of the amount that you would usually pay for the new ones. If you spend some time, you can easily find used goods that are as good as new too.
5. Go Paperless
In a world that's increasingly becoming digital, paper is becoming more and more redundant. However, from a small business's perspective, there are many cost-effective benefits to enjoy too.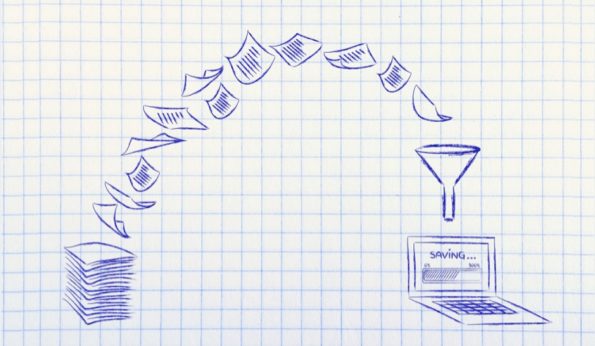 Going Paperless Gains Efficiency
Imagine the kind of money you can save by keeping the records of your bills, invoices, customer records, etc. in a digital format rather than paper/print.
Toner is expensive, and so are the maintenance costs of printers. Thus, it makes sense to minimize the printer usage in the office especially when it costs $80 per employee on average.
In addition to printing cost savings, the keeping of digital records also helps in the identification of financial leaks and in-house frauds. So, that's another way you can save money in your business.
Money is extremely important when you are still in the process of upscaling your company. So, be sure to apply the cost-control methods given above to prevent capital misuse and improve the cash flow.
Is this article helpful? Please add your comments and feedback.