Interested in starting a company in the UK? Of course, you are — why wouldn't you be? The UK is a fantastic and lucrative market. A dynamic and ever-changing landscape, based around the international hub that is London, the UK enjoys one of the world's healthiest and most stable economies for a UK startup, fed by both domestic consumers and a myriad of intercontinental interests. UK startups are thriving.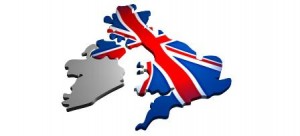 In the UK every year, nearly one million new businesses are founded. In London alone, these new companies raise billions in investment capital, allowing them to go from fledgeling companies to thriving empires. Tech-centric businesses are common, with FinTech being particularly popular in London. However, the UK has been a proven incubator of many different kinds of organisations. Whether you're looking to seize new eco-friendly business opportunities or establish a tried-and-tested formula like a marketing service, there are endless possibilities to grow and succeed as a UK startup.
Getting Started as a Foreign National
The power behind the UK market has seen an explosion of foreign interest over the last few decades. In Britain, one in four of the largest companies are owned by foreign nationals, with many thousands more small businesses chaired by individuals without residence in the UK.
Clearly, you don't have to be a British national to carve out a successful slice of the UK market for yourself. But how is this possible?
Foreign nationals looking to start a business in the UK can fall into one of two categories:
They can be individuals living abroad who want to trade within the UK or;

They can be individuals residing within the UK that do not have a working VISA or citizenship. 
What may come as a surprise is that for these people, it is no more difficult to establish a UK company than it is for somebody with UK citizenship.
The process for starting a UK company is notorious for being complicated, and unfortunately, the rumours aren't exaggerated. For good reasons, there are a lot of hoops to jump through, from proper articles of formation to designation of directors. UK businesses are legal entities in their own right and must be formed methodically to high standards to ensure the accuracy of data and legal authenticity. 
But, while the process may be complicated, with UK residents and non-residents often requiring help from formation companies to get their business set up quickly and efficiently, there is something significant to note:
It is no more complex to register a company in the UK as a non-resident than it is to register a company as a British citizen. 
The process is exactly the same.
Understanding the Rules of Formation in the UK
There is absolutely no legal legislation or criteria for launching a UK startup business that requires the individual/s setting up the company to be from the UK. There are no requirements for formal identification or proof of your ability to work in the UK. That is because business ownership does not give you the right to work in the UK; it simply allows you to perform trade through a branded UK company. 
For example, if you were a software engineer based in India, you are well within your rights to sell your services as an outsourced contractor to a UK company. Registering a business in the UK allows you to do this under a UK brand. However, as a citizen of India, you would not be allowed to become an employee of that company without first obtaining a work VISA. The difference? It's all down to tax benefits, rights to live and settle in the UK, and other perks and legal matters. 
Simply put, the right to work within the UK isn't the same thing as the right to trade with a UK company or sell to its consumers. The latter is available to everyone. It's the very basis on which our global economy is founded. 
Even with that in mind, why is it so easy to launch a UK startup? You'd be forgiven for thinking that, given how tough the UK is on immigration and work VISAs, that it would also tightly regulate who can start a company. 
Well, it's actually a very simple answer.
It's because if you trade as a UK registered company, you have to pay corporation tax to the UK government. If you were to trade with UK consumers through a business registered to the country in which you have citizenship, such as the USA, you wouldn't be liable to pay this tax. Instead, you'd be paying US taxes. Therefore, it is in the UK government's best interests to allow foreign nationals to establish UK brands, as it allows them to obtain more tax revenue. 
This all sounds well and good, but as with everything in life, there is a caveat.
The Number #1 Thing You Need to Know
For legal purposes, all UK businesses must be registered to a UK address. You don't need to own the address, merely have access to it, but that does mean if you're a foreign national living outside the UK, you face a problem.
Before you start to think your dreams have been dashed, it's important to be aware this is only a very minor setback.
Why? Because you don't need to buy a house or rent a flat to obtain a UK address for your business — although you can do this, as foreign nationals can own or let UK property without a VISA. Instead, you can lease a virtual office.
It's very easy to obtain a UK postal address thanks to virtual office space. Simply work with a business that has office space in the UK. It will rent you a postal address on that premises for a low monthly fee. This address isn't actually a place you can visit, but it is a legally registered address that can be assigned to a UK business. All post and correspondence sent to this address can be forwarded to your actual address. Virtual offices are inexpensive and can be acquired in minutes. 
Having a UK address is your only real barrier to starting a UK business as a foreign national, and it's not hard to overcome. 
With your UK address, you can now register your business as a foreign national. Successful application means you are free to trade under a British brand and enjoy the market access benefits that come with it.
If your dream is to be a UK startup company, don't let the fact you're not a citizen stop you. The UK economy is welcoming of anyone capable of contributing.