Being underpaid can be troublesome, especially if you work at at startup. With all of the bills, utilities, and expenses that you need to pay, having your startup pay that is less than what you deserve is problematic. If you are underpaid, then there will be a chance that you may fall behind when it comes to paying your bills and other expenses. Being underpaid may make you feel overworked and can affect your job negatively.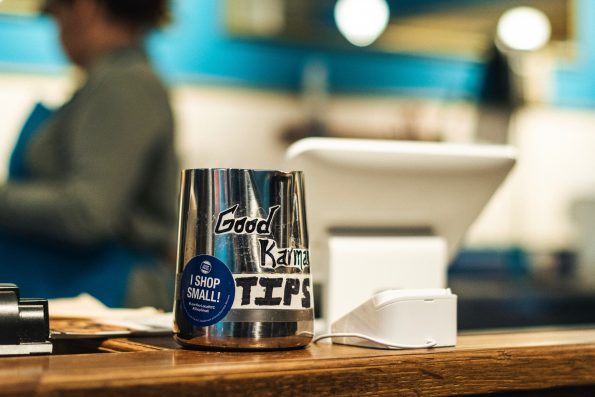 There are ways in which you can earn more without resigning from your current job. However, it is not that simple. For example, if you need a raise, then you need to research on other employees who have the same line of work with yours. Thus, you need to have the right plan and research for you to support your claim of having a startup pay increase.
With that being said, here are some steps in which you can use to increase your earnings.
WHAT YOU CAN DO?  
Your boss may recognize that you have been working hard and the achievements that you have made, but your boss may not grant your raise right away. If you feel that you deserve a raise, then you can ask your boss for one. However, before you ask for one, there are things that you must consider.
Do your research – If you are going to ask for a raise, then it is important that you need information that can support your claim. An example of this information is to compare the salaries of those who have the same line of work with yours and are working in companies of similar nature with yours.
Persuade your boss  – Besides having numerical data to support your claim for a raise, you need to outline reasons on why you deserve it. You can list the achievements that you have made for the company.
Be specific with the amount – It can be difficult if you do not have a number in mind. If you do have a number or percentage in mind, then you have to make sure that it is realistic and reasonable.
Schedule a meeting with your boss – There is always a proper time and place for you and your boss to have a meeting regarding your claim for a raise.
Have your meeting in writing – Whatever you and your boss has agreed, it is important to have it in writing.
If you do not want to get a new job, then you can look for a part-time job that can help you earn extra income. However, before you consider getting a part-time job, you have to consider the different factors that can affect your decision. Here are some tips that can help you find the ideal part-time job.
Schedule – An advantage of working in a part-time job is having a more flexible schedule when compared to your main job. The flexibility can allow you to earn more than your startup pay.
Show your commitment – If there is a part-time job that may seem promising, then keep in mind that you may not be the only one who is applying. You need to show your potential employer that you are serious about the job. You need to show the employer how reliable and committed you can be when it comes to working.
Nature of the work – There are different companies, which offer different kinds of work. Are you looking to work in an industrial setting or in a grocery? Are you more into an office setting?
Be prepared – Keep in mind that employers may require you to submit your resume and other important documents. They may even schedule you for an interview. If you want the job you are prospecting, then you must be prepared for the requirements that the employer may set.
Ask about the pay rate – Of course, other than the schedule, you have to consider the startup pay rate of the job. How much is the hourly rate? Is the hourly rate worth the line of work that you will do? Is there a chance to earn equity instead?
Read websites and newspapers – There are many part-time jobs, which you can browse through newspapers or the Internet. What is important is that you can find a part-time job that interests you and pays well.
There are many reasons why people resign and get a new job. Some people hate their current job, while some have become less passionate and less productive. Thus, it is not surprising if they are thinking of getting a new job in less than a year of work. If you have financial reasons and you failed to convince your boss to get a raise, then getting a new job can become an option.
Also, it is advisable not to resign from your job immediately. You can look for a new job while you are working with your current job. However, if you do not know how your boss will react with this, then it may be best to keep it to yourself while you are searching for a new job.
YOU CAN GO FOR A LOAN
If you need the extra money to pay some of your bills and expenses, then you can make a loan to help you. There may be a time your startup pay goes to zero if capital is tight. Taking out a loan can help you if you do not want to be late in some of your payments. However, when getting a loan, you need to find a trusted and licensed moneylender who can help you with your financial need. If you need help in finding money, then click on this link: Instant Loan. The website can help guide you in choosing a moneylender that has a reputable history. The right moneylender can be just near you!