The Startup Magazine is proud to support the EDF Energy Blue Lab Innovation Challenge. If you're a company, entrepreneur or startup from anywhere in the world, we encourage you to apply for their acclaimed accelerator program. The program is open to any global company focused on innovative solutions offering impact to any areas of energy delivery and use.
On offer for startups and scaleups is a 12 week accelerator with access to markets, mentors, and resources that will boost your development and go-to-market position. It will enhance your visibility and credibility with key market leaders and potential customers. In addition to the vast resources provided to all participants, the most promising startup in the Challenge will receive a £20,000 cash prize.
There is a simple application process. You should act on this quickly as applications are only open until 13th November.
More detail on the opportunity from EDF Energy…
After the huge success of the 2016 Innovation Challenge, we are looking for more creative and disruptive products and services that can shape the future of the energy sector and enhance the lives of our customers.

We're looking for the next big thing. So if you're working on innovative ways to create insight and value from energy data using artificial intelligence and machine learning, or developing amazing new devices, controls or approaches to make energy better for our vulnerable customers – we would love you to be part of our journey to deliver Better Lives, Better Experience and Better Energy for all of society.
Accelerator challenge is broken down into three categories…
Making life easier for our vulnerable customers . Can you help EDF Energy to make efficiency, comfort, control & security easy and accessible for vulnerable customers?
Creating value for customers from energy data . Can you help provide Insights for customers using energy related data using innovative technology such as artificial intelligence and machine learning?
Wildcard  . Got a great idea that could help EDF Energy that doesn't particularly fall into the other two categories? Apply as a wildcard entry!
What's on offer for the startups…
The selected participants will have the chance to work with the EDF Energy Blue Lab team for 12 weeks in their co-working space on the south coast in order to refine and test products and receive support from the company's panel of experts. Specific benefits are:
Mentorship from EDF Energy senior leadership and subject matter experts
Product validation from EDF Energy stakeholders and customers
Co-location and testing in a live EDF Energy environment
A network of external mentors with diverse market expertise
The chance for a £20,000 cash prize for the most promising startup
Recognition across Europe and beyond
Opportunity to gain investment
The chance to be sponsored by EDF Energy Blue Lab at IDEALondon, a post-accelerator centre in the heart of London's tech city in Shoreditch
Access to the Amazon Web Services Activate program
Seeking help in many sectors…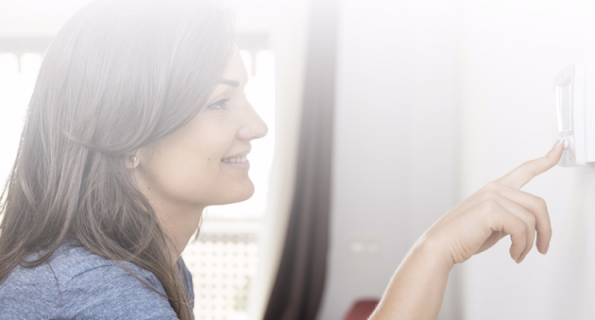 Whilst energy is the obvious focus here, we are also keen to work with products and services from other sectors that could apply to the energy industry. For example, if you have a great data analytics platform, it could help EDF Energy to understand how their customers use energy.
You can be an early stage or a mature start-up. If you are wanting to accelerate your business in 12 weeks, this is the energy accelerator programme for you.
If you'd like to be part of this innovation programme, you can apply online at www.bluelabchallenge.co.uk
Applications are open till 13th November.