The Startup Magazine caught up with Tsewang Wangkang and Frederick Szydlowski , co-founders of the Embargo App, an app that helps both venues and patrons enjoy their bar and restaurant experiences with an effective loyalty and customer engagement program.
TSM: Who are the founders of Embargo App? Why did you decide to connect and work together?
Tsewang: We are three guys who met at a bar in London through mutual friends and have been friends for a while. When the idea of Embargo came up we realized that our skills actually complemented each other perfectly as we are all coming from different background. We didn't have to outsource anything when starting Embargo. Frederick is our CMO with a strong hospitality and marketing experience, Nik who developed our back end and Android version has been a programmer for the last 20 years. Me on the other hand, spent almost a decade in investment banking seeing how businesses scale and operate on the top level.
Frederick: Exactly. With Embargo we identified a huge gap in many industries – the disconnect between customers and businesses. Tsewang and Nik saw it from a customer's perspective, whereas myself from the venue side. This followed by in depth research led to a simple conclusion – time to connect loyal customers and businesses in the hospitality industry.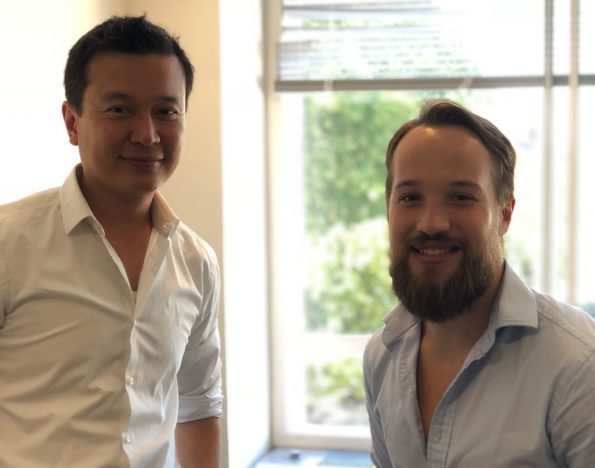 TSM: Why should a user download the Embargo App?
Frederick: Because we are a user's everyday companion and require almost no effort from them. You just need to sign up once and from that moment whenever you walk in to an Embargo venue, you check in automatically, getting rewarded with welcome drinks, discounts or even complimentary meals or bottle of champagne.
Tsewang: Users attention span are short. They don't want apps that need a lot of attention and work. Especially when they are used on a night out or weekend brunch. Everything needs to be seamless and deliver what we all want – special perks, treatments and simple recognition for one's loyalty.
TSM: There are so many apps on the market. Why should restaurants and bars join Embargo?
Frederick: This is what we are the proudest of. Having worked in the industry as Head of Marketing of two leading venues, I have seen hundreds of apps pitches but rarely would an app be built from a venue's perspective and look at actual objectives, not mentioning thinking about the fast pace service and reality of a bar.
We help them to increase user retention via clear and simple loyalty schemes. Then we help them analyse their businesses beyond just looking at P&Ls or booking figures. And what is most important, we allow them to communicate with their customers with relevant content through personalised push notifications, in app messages all based on the user preferences.
Tsewang: That also came from realising that although many venues have databases of tens of thousands of e-mails coming from different sources, it needs to be analysed and time invested to convert it into additional revenues. Venues end up sending mass e-mails which people stop reading due to being completely irrelevant for most recipients. Moreover, it is very challenging to measure a success of such campaigns. We on the other hand allow them to see how many people decided to visit their venue after each campaign (on non-names basis of course).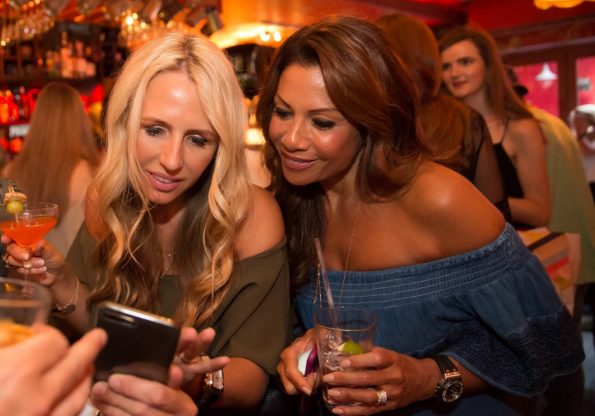 TSM: What inspired you to start this company?
Frederick & Tsewang: Everyday life.
Frederick: Yes that I guess answers the question best. The reality is we all go to bars, restaurants, cafes. We all appreciate when people look after us and show recognition when being loyal. People don't like change. Look at people staying religious with certain airlines just because they want to keep the tier/points/miles. The same should be in the hospitality industry as we eat and drink out way more often then we take flights.
TSM: Regarding the Embargo App, what about it disrupts the hospitality industry? Seems like every new tech company disrupts some kind of industry. Do you really disrupt the industry?
Tsewang: We are solving a problem that has been there for years with a seamless, automated technology and huge understanding of our industry which is extremely rare. We are connecting what has been disconnected for a long time. All via one app. For us, the most important thing is that our venues and users are happy! The best compliment is if venues tell us they have never seen such a solution. Especially considering the upcoming new Portal for the venues.
TSM: (If you've had to raise capital) – Has going through the process of trying to raise capital impacted your vision and strategy for your business? If so, how?
Frederick: Not really. We raised capital to expand and accelerate what has been started and execute the plan. Our investors share our vision and believe in what we want to do. What has the real impact on changes in our company is feedback from users and venues. We took over 1 year of in house testing and development of the concept as well as the product. Then another 10 months of being live in beta-phase constantly talking to venues we work with and to their customers. This has led to creating a product and concept that is being referred from venue to venue, as well as user to user.
TSM: What is the most important thing prospective investors should know about your company?
Tsewang: We are building a global platform that is highly scalable to any city in the world with bars, restaurants and cafes. The beauty is that expansion to other cities doesn't only mean regional expansion, but the actual value of the platform for our venues and users increases. A user gets rewarded in cities they have never been to. And venues understand customers they have never seen before much better. Moreover, we have a team that looks at the business from every perspective. We understand the venues, listen to users and above all work and plan towards building an app used worldwide. We analyse, create, gather feedback, analyse, improve and so on. This process never stops at Embargo. We all quit successful careers to create Embargo, therefore we are not interested in doing just okay.
TSM: What are your main goals for the next 12 months?
Frederick: We are in the process of raising our 2nd investment round to help us execute the plan of establishing new revenue streams and further develop the ones we have already tapped into. This will obviously come from constant acceleration of growth – both on the user and venue side for the Embargo App. By 2019 we want to be ready for expansion with several clear and working revenue streams.
TSM: Thanks and good luck with the Embargo App!
For more insights into Embargo App, check out the following…