Thanks to the availability of better communication and productivity technology, it's now possible for new businesses to start fully remote—in other words, they start without an office or physical headquarters. Instead, their entire teams are made of people who work from home (or otherwise remotely). Trafilea for work is a perfect example of a company initially set up as a fully remote business. Depending on your job, there may be hundreds, if not thousands of remote companies that may hire you, including big names like GitHub and Mozilla.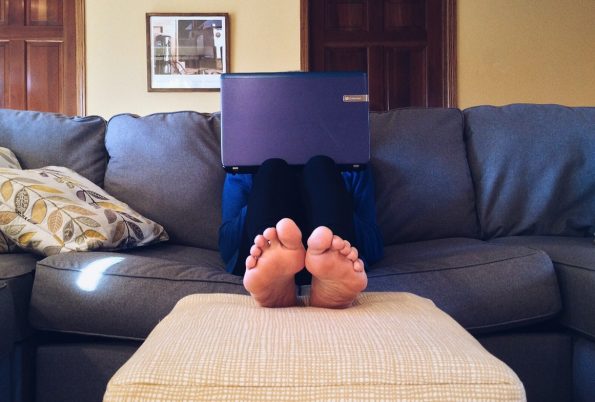 As a prospective startup entrepreneur, the concept of a fully remote business might sound especially appealing to you. But are the risks worth the effort?
The Advantages of a Fully Remote Business
These are some of the most important advantages you'll see as a business owner, running an operation that's fully remote:
Direct office cost reduction. Renting or buying office space can be prohibitively expensive, especially if you're trying to run a lean startup with a minimal startup budget. If you go fully remote, you won't have to worry about this. You can work from home (which won't result in much, if any increase in your living expenses), or use a collaborative workspace to get things done. Either option will save you thousands of dollars a month, at a minimum.
Peripheral office cost reduction. Your lease isn't the only expense you'll need to consider for an office, and going fully remote will get rid of practically all the other ones as well. For example, you won't have to pay for equipment or basic office supplies. You also won't have to pay for utilities, or certain subscription services.
Wider employee options. Going fully remote means you won't have to exclusively hire people who live within commuting distance of the office. You could feasibly hire anyone, all over the world, which means you'll have a much wider employee pool. As long as you use that to your advantage, you can find employees with more skills, higher education, and a better culture fit.
Higher employee morale. Most employees like the idea of working from home. They'll be more attracted to your company if you offer remote working opportunities, and more likely to stay with you indefinitely, provided those benefits remain intact. Happy employees are more likely to make compromises, work harder, and stay loyal to you, so this is a massive benefit.
Higher employee productivity. Don't forget about the number of studies that seem to confirm that working from home can improve productivity. There is some debate over the root cause of this effect; some insist the flexible working conditions of a remote job make employees work more efficiently. Others claim employees intentionally work harder to prove they're doing enough (so they can keep the benefits). Either way, your business wins.
Downsides to Plan For
That said, there are going to be a few downsides to having a fully remote business. These aren't deal killers, but they should be accounted for in your plan:
Lack of street traffic/brand visibility. Some businesses establish a headquarters or brand their office in a way that helps to build brand visibility. Some even count on continuous foot traffic. Depending on how you plan to attract new clients, this may or may not be a detriment for your business; for example, if you're going to rely on mostly online lead generation, the lack of a physical presence isn't going to do much harm.
Communication woes. Some teams have difficulty establishing a baseline for effective communication when working remotely. If your team members are used to working face to face, or if they aren't consistent in how they reply to one another, it could spell havoc for your initial projects. Fortunately, you can compensate for this by hiring leaders with previous remote work experience, and by setting firm standards and expectations about communication from the beginning.
Client impressions. Depending on your industry, some of your clients may prefer to meet in a physical location. If you don't have a physical office building, they may not take you as seriously. You can compensate for this by paying for a shared workspace, or by explaining your reasoning for going fully remote.
Security concerns. Going fully remote usually means relying on employees to provide their own devices and use their best judgment when connecting to public or private networks. Ultimately, this can lead to higher security concerns; if your employees are using common devices for both personal and professional work,
Going fully remote likely isn't going to be strictly wrong or strictly right for your business. Instead, it's probably a viable option with strengths and weaknesses you'll have to weigh against each other. Look to existing companies using the fully remote model, and try to learn from them.