While some people like having the security of owning a home, others prefer to rent. Often, startup entrepreneurs don't have a choice. They must rent with much or all of their capital tied up in the business. If you're thinking about buying versus renting, first consider multiple factors. Although this seems like a pretty straightforward decision, it's not. After all, both options offer significant pros and cons. In this case, aside from cash flow necessity, let's look at why living in a rental home or apartment is so beneficial.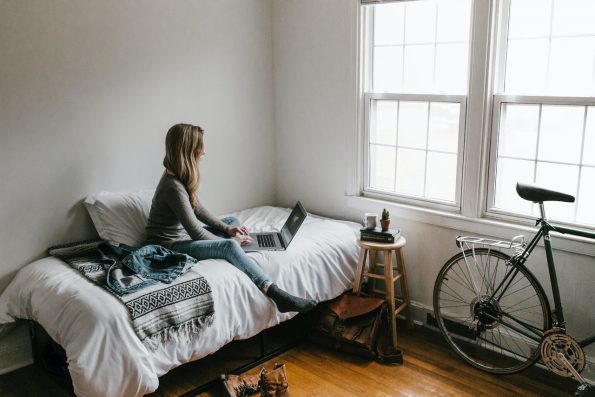 Little to No Maintenance or Repair Costs
One of the biggest perks of renting is that usually, you aren't responsible for any maintenance or repair issues. As an example, if a pipe breaks, the roof leaks, or an appliance goes out, you would simply contact your landlord. Now, if you owned the home, you would have to take care of these big-ticket items. Just make sure your contract spells out that the landlord is solely responsible for all maintenance and repair problems.
Lower Insurance Costs
Here's another reason to rent a home or apartment. The lending institution requires the owner to maintain homeowner's insurance. Although the actual amount depends on where you live, on average, insurance runs $1,200 annually. In comparison, renter's insurance is only about $180 per year. Cheap renter's insurance will run you approximately $15 a month and cover all your personal belongings.
No Property Taxes
If you own a home, you're required to pay property taxes at the end of every year. As for the amount, it comes down to the estimated value of the house and the land it sits on. But when renting, you don't pay real estate taxes.
Free Amenities
Especially if you opt to live in an apartment complex, you would probably have access to several free amenities. This includes things like a swimming pool, fitness center, clubhouse, tennis courts, and more. Freebies are critical for entrepreneurs. It's all about bootstrapping.
Keep in mind that upscale complexes typically offer the most and best amenities. This also applies to renting some homes. If they're part of a community, especially one with a homeowner's association, they would likely have a pool, neighborhood fitness center, and so on.
No Down Payment
Some mortgage lenders accept as little as $3,000 down to buy a house but usually, they ask for a minimum of 20 percent of the purchase price. So, if you wanted to buy a $200,000 house, you would have to come up with at least $40,000. When renting, there is no down payment. The worst-case scenario — you would have to pay first and last month's rent plus a security deposit.
Decreasing Property Value
Many homeowners worry about the value of their house decreasing. When that happens, they lose all equity. As a renter, that's not something you have to even consider. Now, some landlords will increase the rent to recoup some of their loss, but even then, it wouldn't be anything substantial.
Affordable Utilities
The size of a home plays a big part in how much people pay for gas, electricity, and water. But if you choose to rent an apartment, you would pay far less than if you owned a house. For one thing, most complexes have efficient floorplans that save tenants money on utilities. Also, some apartments include certain utilities in the rent.
Location Flexibility
While some people have no problem living in the same house for 20 or 30 years, others prefer flexibility. Especially for individuals who don't have a job that restricts their movement, renting is an awesome solution. If you wanted to move from the East Coast to the West Coast or vice versa, you could pack up and move once your lease expires. If you owned a house, you would have to sell it first.
Fixed Payments
Once you lock into a lease, the amount indicated is what you would pay throughout its lifespan. And if you're a great tenant, there's a good chance your landlord wouldn't increase your rent by much, if any at all, should you choose to extend your lease. However, if you're a homeowner with an adjustable-rate mortgage, the monthly payment is going to fluctuate.
Less-Than-Perfect Credit
While some mortgage lenders work with people who don't have perfect credit, most don't. And for those that do, buyers will pay a much higher interest rate and have to provide a larger down payment. Typically, it's much easier to find a home or apartment to rent if you have bad credit than it is to buy a place. Although a landlord might ask for a bigger deposit, it would be cheaper and easier to rent than to buy.
The Bottom Line
For some people, buying a house is a good option, but for others, renting makes perfect sense. Before you decide to buy or rent, consider all the benefits of renting. You might discover this is the right way to go.