As we leave in our cars to go to work on a Monday morning, some would rather not to have to set out on a cold morning so early and some would rather not negotiate the long or difficult commute. We then take our places at work and spend the day on other people's agenda or we spend our time making money for someone else. Many then think that a solution would be to have their own business instead, for some this is simply a dream and it remains that way for reasons only known to them but for others, there is a serious intent and they go about trying to make that dream a reality for themselves.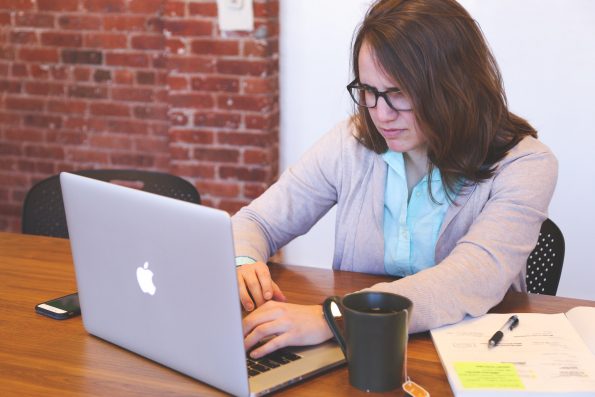 So, where to start. Can you get funding, do you need funding, what type of business could I have, where do I advertise, how do I do that, how much will it cost, how do I set up a company, does it have to be a limited company, do I need insurance, who can I speak to, how long before I'm up and running, the questions are endless as is the 'to do' list. Even with the greatest intent and 24/7 application, a staggering number of businesses fail in their first year and more follow suit in their second year. Starting and operating a business is not an easy process.
People reach out to friends, other business owners, government departments and so on. They manage to pick up information from all sorts of sources, some better than others, then go about trying to piece it together and make sense of it. This process takes time, money and effort and the more time that you spend on research, the longer it will take you to be profitable!
What if you could have someone come along and take you by the hand and lead you through the process from start to finish?
For those wishing to sell online, that is essentially what Amazing Selling Machine or ASM offers. ASM offers a complete course which will not only take you through the setup but will help you grow and scale your business as well. ASM uses the Amazon platform, a platform with around 300 million users which in 2018 had a turnover of approximately $230 billion. As Amazon has grown, the options open to sellers have grown considerably too, it is not simply a case of putting an ad up on Amazon and hoping that someone will buy from you. When you consider that Amazon markets around 3.5 million products, it might not be so easy to find yours! There are techniques and strategies that must be applied correctly to ensure success.
ASM offers an easy to understand, easy to negotiate course for anyone from a total beginner to those with more experience, it is suitable for all. It is an online course which means that you can complete the course at a time that suits you.
The Course
The course begins with an online 8-week web class which will show you how to build a sustainable and thriving business.
The second part offers you a mentoring service. Mentors are very successful entrepreneurs and have built businesses themselves and want to give back and help others along the path to success.
The third part of the course allows you to access the online community of sellers where you can share ideas and obtain inspiration. You have lifetime access to this facility. You will also have access to live coaching calls designed to help all members. These are hosted regularly and allow for questions and answers.
Then, there is the 'Private Resource Vault' which allows you access to templates, professional services, discounts and more.
ASM has over 27,000 members from over 120 countries.
They offer a 30-day money back guarantee.
The advantages of using ASM to start or promote your Amazon business should be considered,
ASM offers a 'complete' package with step-by-step instructions, it is not just another online course

The course has been put together by successful people

It is a tried and tested course which has been around for many years meaning that there are plenty of reviews, testimonials and seller success stories

The 30-day money back guarantee offers peace of mind

You do not have to take time out of your schedule to attend seminars, all of the information, help and support that you need is online.

The course uses 'proven', tried and tested methods from experts on the field

The course is progressive and is continually updated as new strategies become available. New strategies are tested and made available to members quickly

It is not just a course, you have the chance to ask questions of those who are successful in the field

It can speed up your success rate and it offers you the potential to have your business grow and achieve bigger results than it otherwise might

It offers access to resources and discounts which are cost-saving options for your business
When you weigh up the cost of starting your business, the time you spend, the time you waste, the 'failures', the money you spend trying and testing products etc., the ASM course represents very good value for money. It takes the guesswork from you and will be able to stop you in your tracks as you charge ahead and nearly make another costly error.
When you factor that in, with the cost of the course and the lifetime support that it offers you, the value can be clearly seen.
Whatever your reason for wanting to work for yourself, maybe you want to spend more time with your family, maybe you want to travel more or maybe you simply want the flexibility to make your own choices, what is becoming clear is that it is very difficult, if not impossible, to negotiate this path alone in this fast-paced and ever-changing world. Your dream can become a reality but you have to take the correct steps to make that happen and ASM offers a supportive and value for money way to do that.