FundBox is comprised of multiple business to business lenders which work with SMBs (Small and Medium Businesses) to offer funding while they are awaiting payment from their debtors. This US-based business loan company is revered for its rapid approval of loans, favorable rating in the media, and its focus on SMBs. One of the biggest problems with small and medium sized businesses is cash flow. When businesses cannot meet their day-to-day cash requirements, they quickly spiral into a negative downturn. FundBox is working hard to prevent businesses from folding, especially when they have unpaid invoices due to them. The services provided by FundBox are applicable to SMBs with outstanding invoices ranging from 30 – 90 days.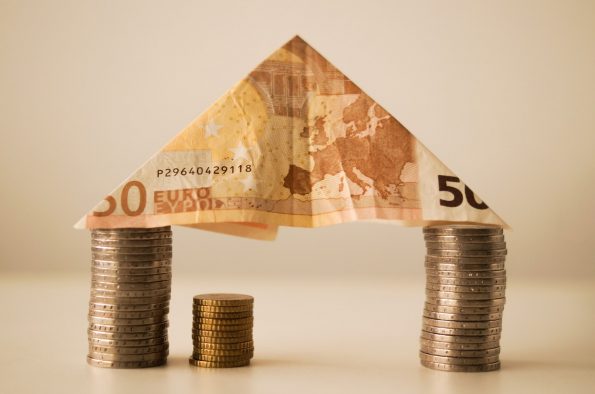 The way this business loans service works is as follows: an SMB with an outstanding invoice for goods or services can qualify for instant payments, for specific invoices. The loan (the line of credit) can be repaid once the debtor makes good on the payment of the invoice. With FundBox, businesses can prevent the ill effects of costly non-payment from their clients, and remain operational and profitable. The borrowing minimum starts at $500 for a period of up to 12 weeks. It's important to highlight that the loan amounts are unsecured, but based on 'pending invoices' with the SMB. Many companies straddle a fine line between profitability and failure, and much of this is directly attributed to non-payment of invoices. Few business loans providers make these types of services available to business owners. But for every company, especially startups, cash flow is king.
Benefits of Using FundBox

Among the many benefits of FundBox services are rapid approval of business loans through an automated approval process. The typical wait time to receive a line of credit is 1 business day – 3 business days. As a relative newcomer to the business loans arena, FundBox is already making waves in a big pond. Thousands of businesses have already enjoyed the services provided by FundBox, and many more are lining up for these services. The accounting platform used by FundBox is aligned with Intuit for added credibility and functionality. There are competing services available to SMBs, notably loans offered through BlueVine, however FundBox makes smaller loan amounts available, thereby appealing to a wider variety of businesses. Another plus point is the automated process. This facilitates ease-of-use, eliminates errors in processing, and expedites the loan applications.
On the flipside, there are always pitfalls with loans companies. These are directly attributed to the interest rate charges over time. With FundBox services, recipients of loans are pressured to repay those loans as quickly as possible, failing which they will be subject to high interest rate charges. It behooves companies to act swiftly to get those invoices paid and pay back FundBox. Fortunately, companies are not required to open up a checking account with FundBox, meaning that they can use their own bank account information to make good on the payments. Another benefit of using the services provided by this company is the zero penalty for early repayment. Many competing loan providers impose punitive charges on loan recipients for early repayments. Loans are set up for a 12-week repayment period. If early payments are completed, only the principal is repaid, conserving cash flow.
The Final Word
Another feather in the cap for FundBox is the positive publicity the company has garnered in its relatively short existence. Many leading periodicals, review sites, and newspapers have positively endorsed FundBox. These include the Huffington Post, MarketWatch, and Nerd Wallet. The speed of loan processing, coupled with the efficiency of operations makes this a useful resource for companies enduring cash flow problems. It should be remembered that quick and timely payments of loans will serve clients well, given that high interest rates are a disincentive to these types of loans.