A lot of people want to create a business and they even have the right ideas. But the reality is that even if you have an idea, you do need some money to back it up. And doing that is not as easy as you would imagine. You really have to do everything in your power to bring that idea to the next level. Aspiring to be a car dealer is no different than any other business.
Do Your Market Research
The first thing you want to do is to figure out if there is a market in your area. If local people sell and buy cars often, then you won't have a problem getting the results you want in no time. The thing to keep in mind with something like this is such a business will take a while to get off the ground.
But what you want to do is to register as a car dealer first. You want to make sure that everything is legal. This is important to do even before you learn how to buy a used car. Once you do that, the learning process begins. You need to put ads online and offline. People need to know that you buy and sell cars.
Get Visibility
You can also create a blog or a platform where you advertise this service the best way that you can. The idea is to make sure you can get the profits you expect from something like this. And it will be totally worth it in the end, as long as you are committed to results and value as much as you always were.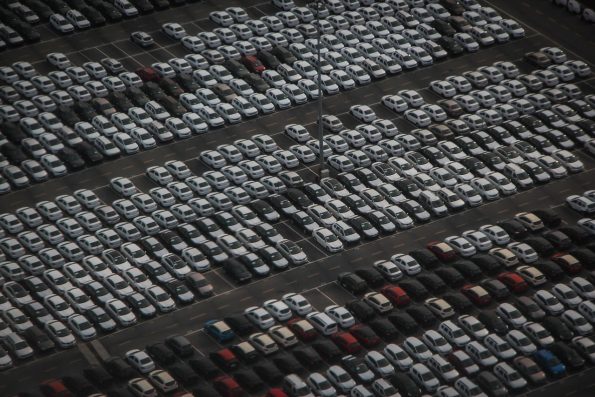 Make sure that you start off with great deals. You want to encourage people to visit your business, and that's why you need to show them they can get the best possible outcome on the market. You won't make a lot of money at first due to that. But it can totally offer you the results and value that you expect. And it's well worth the effort in the end, just try to take that into consideration if you can.
Take Care of Financial Details
Plus, you have to think about the financial aspect too. You need to make sure that you declare your taxes and all the other fiscal stuff needs to be taken care of too. You're running a business after all, so you have to be committed to value as much as possible.
You can start selling or buying anything from a Camry to a Ford Edge or any type of car or truck. The possibilities are limitless when you create such a business. You just need to have the right focus and commitment to achieve great results. Nothing can really stay in your way as long as you are fair to people and create the right advertising system for your business. While you do need to invest a lot of money in marketing, it will certainly be worth it, so try to use that to your advantage as much as you can. Being a car dealer is a great business idea and with the right focus and hard work, it can be your new income source!