While it isn't common to start a business based on your trading or supplying relationships overseas, it does happen. In fact, it is starting to happen more and more. Europe in particular is becoming more close-knit in terms of its business relations. If you are hoping to start up a new business soon, it will be unwise to jump in without considering what Europe can do for you.
In the UK, there is a vibrant population of Europeans who move to parts of Britain for work opportunities. As part of the EU, Britain provides easy access to other Europeans who want to come here and live. Every town has pockets of these workers, because UK businesses recognise that some European cultures are ready and willing to take on the type of work available. They can travel here from recruitment drives abroad, and European directives enable them to come and go as they please. This freedom has provided the UK with a highly successful workforce and has no doubt contributed to Britain's emergence from recession.
With so many countries in Europe belonging to the greater European community, the freedom to travel and live in any one of these countries is appealing. Equally, being able to develop business relationships in Europe so easily can be highly beneficial. Some companies are taking things further by stepping into Europe as a permanent base. This is entirely possible as a start-up entrepreneur too. Language needn't be a barrier. There are benefits in terms of ease of trade, tax and currency by settling into Europe.
There are many specialist companies out there who help businesses become established in Europe. These companies provide detailed information about the advantages and disadvantages of each country you may wish to settle into. Specialist companies that help you move into European territories can help you learn about the culture and workforce you will be using. They can also provide you with specialist assistance to handle any language barriers. These specialist companies may also be able to provide a full service. This covers all the legal, accounting and tax issues you may not be so familiar with.
Despite us becoming a more close-knit community in Europe thanks to EU, each country is still unique in terms of its culture. Understanding the differences between us is hard when you have not spent much time living in a particular country. As a start-up looking to open an office in one of the European countries, you may not have had the opportunity to live in the country for long. It may be a move of convenience to be close to your suppliers. It could be the local workforce are better skilled at your production techniques. Whatever reason your business needs to be in Europe, having a specialist on your side to help you through the change is essential.
There are several countries in the EU at the moment, and several more in Europe that are not. They may still make excellent places to start up. Each country has its own governance and legal systems to navigate. It's not just the cultural differences that may prove to be a hurdle. Understanding the different legalities and taxing systems is just as important as the customs and lifestyles of the local people.
If you are looking to start up in countries like Germany or Spain or Switzerland, it can be hard to navigate all the accounting requirements. You will need to overcome several obstacles to undertaking company registration in Switzerland, starting with form-filling. Utilising a company that provides a complete registration service is essential when you are not in your home country.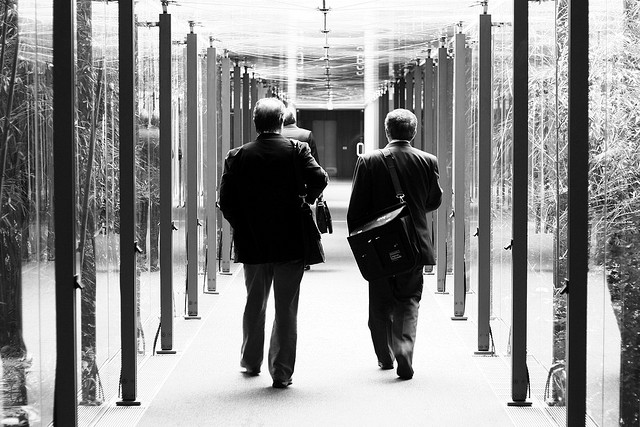 Start-ups are looking to countries like Switzerland as they can be more affordable for a small and growing business. Taxes tend to be cheaper in certain circumstances, and the local workforce provide different skillsets from some of the UK population. It is quite likely the Memorandum and Articles of Association will need to be completed in German. If you are not a native German speaker, you should use a Swiss company formation service provider who can complete this on your behalf. There will be a lot of legal and business jargon to contend with that even fluent German speakers may struggle with.
Because of the high levels of literacy in Switzerland and the high GDP, more and more businesses are looking to have a European base in the country. Of course, there are tax benefits to have, because Switzerland has a low VAT rate compared to Britain. Corporation tax can be cheaper too if you meet the right criteria. However, working with native Swiss people will require you to understand their customs and cultural differences. Be mindful of how you approach business meetings in Switzerland.
The Swiss tend to be far more formal, and will always wear formal business attire. Address should be made using a person's full business title. The informal first name approach we have adopted lately in the UK is not acceptable. Lunch meetings in a restaurant are commonplace, but breakfast meetings are not regarded as appropriate. Business gifts are popular, but they must never be presented prior to a deal being completed. It would be considered a bribe and would be unacceptable.
Marketing materials must be in German as well as English.  Your website must reflect the dual language requirements of doing business in Switzerland. If you are meeting with representatives of a Swiss business, the meeting must be thoroughly planned. Organise in advance, with detailed information about your company and the deal on the table. It should include details about the future benefits and vision of the relationship between you both. If you are meeting with Swiss business people, never talk about personal details such as your schooling, your homelife or religion. This would seem vulgar in Switzerland, which is a far more formal culture than our own. Always make an appointment for business meetings. Be sure to enquire about the proficiency of English language speakers beforehand. If you are not speaking German, you must arrange for an interpreter.