Many people say that no one gets rich working for someone else all their life. They continue that starting a new venture business is the way to go, and this is indeed what many of them do.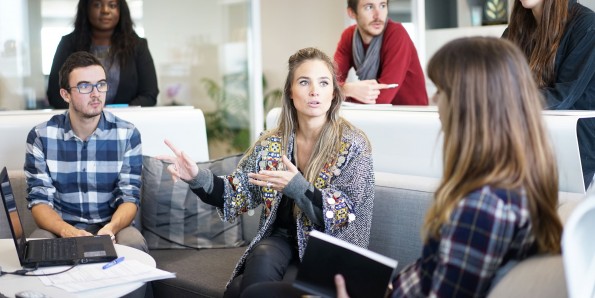 While starting a business is not at all bad, it's something that must be done with caution. Wanting to get rich is not enough reason and motivation to keep the entrepreneurial fire burning within.
Aside from getting capital, there are many things to take care of. We outline some of them here.
Be clear with what you offer
Quite frankly, a business venture only becomes successful when the market sees that it really fulfills a need. So, identifying this need and clearly outlining how your idea addresses that need completely is the key to success. Of course, this is easier said than done. Concepts are very easy to come up with but they surely are very hard to make concrete.
Also, concepts are rarely stable, and this is both a good thing and a bad thing. This is good because a concept  that continually gets enriched grows and develops well. This is bad because a concept that is always being altered easily gets misunderstood. There is really an indispensable need to strike a balance.
Size up your competition
When you have an idea, and many people say that it's good, there's a very big chance that such an idea is easy to come by and that there are others who are already pursuing it. Now, just because there are competitors doesn't mean that you should abandon your cause.
The real issue is not whether or not there are competitors but whether or not you can beat them in the race for your target audience's affection and support. So, take an honest look at yourself and what you are capable of doing and what you are willing to do. Will it be enough to win? If there are hesitations, then better back down.
Form your team
One of the most common mistakes that starting entrepreneurs do is their hesitation to form their teams first. Many of them think of hiring people only when the business is founded. You have to understand that more than just money, the life of any business venture is the people that run it. The people, at least the core team, should already be there even before the business opens its doors to potential customers.
Bring your team together in one place
Building a business from the ground up is going to be a very arduous endeavor. Having said this, it will be to your advantage if the people who form your core team are given a space to work in. Their proximity facilitates a faster exchange of ideas, which is needed especially since there are still a lot of anticipated stumbles along the way. There really is no need to worry about the costs because there is office space for startups that is affordable.
Starting a business is a venture that should never be left to chance. If there are other things that you can do to further ensure its success, then by all means do them.