Let's face it; all cars need to get maintained on a regular basis. Some motorists attempt to service and maintain their cars themselves. The only trouble with such an approach is that car owners seldom have the right tools to perform more complex jobs.
A typical car owner won't have an engine crane, a large workbench or even a four-post car lift at their disposal. That's why it makes sense for car owners to let a mechanic take care of their vehicles for them.
If you are good at servicing and repairing cars, have you ever thought about starting up your own car garage business? Some folks believe it can be a nightmare to set up such an enterprise. But, the truth is it isn't any harder than setting up any other type of business!
Does the thought of opening up your own garage appeal to you? If so, keep reading to learn more about what you need to do to start up!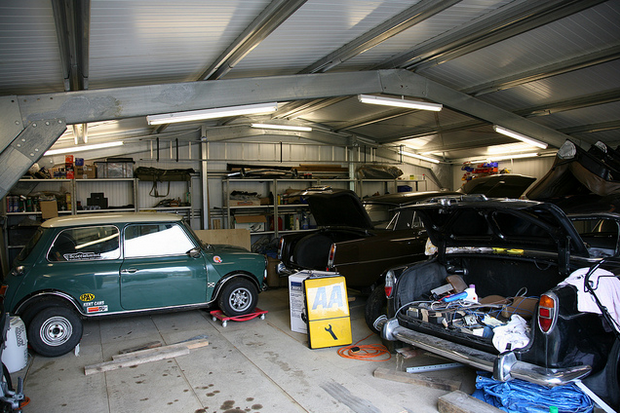 Photo Source: Flickr
Premises
The first point you need to consider is where you are going to set up your new garage repair business. You need to choose a location that is accessible to your intended market. So, if you want to repair cars for individuals, you need somewhere that isn't "out in the sticks."
When looking at suitable premises, you need to find out if it has plenty of electrical sockets, lighting and space. The latter is important as you will doubtless be dealing with cars of all shapes and sizes.
You will need to check that you can build things inside of your premises, such as car lifts, exhaust extraction, fans and so forth. Your premises should also have two shutter doors to allow cars to enter and exit. And it goes without saying that it will need a reception area where your customers can wait for their vehicles.
Shelving is also an important consideration. You need places to store tools, parts and even tyres. The good news is that there are plenty of places where you can buy shelving from. Examples of shelving vendors include Storage Direct, Screwfix and B&Q.
MOT testing
Most car garages offer MOT testing services. If you want to offer these services too, you will need to get approval from the government. The first step involves becoming an "authorised examiner."
You will also need to attend a two-day manager's course, and provide details of other approved testers that will carry out MOT tests.
Insurance
All businesses need to pay for insurance, and garage services firms are no exception. The main forms of insurance you will need are:
Professional indemnity insurance;
Public liability insurance;
Employers' liability insurance.
I recommend setting this up before you start trading. It will ensure you are covered from any issues from your first day on the job!
Tools and equipment
The biggest expense to your new enterprise will be the tools and equipment you need to work on people's vehicles. The sad truth is that you will end up paying five-figure sums for this essential kit.
But the good news is that you can lease some of these items. Doing so is good for your cash flow. And it ensures you get a regular supply of new tools to use in your business!