Online jobs are starting to become obvious options for people who need to stay at home. One of the best choices out there is being a virtual assistant (VA). When you do it right, being a virtual assistant can be an excellent career move. Virtual assistant businesses offer an array of side hustle benefits.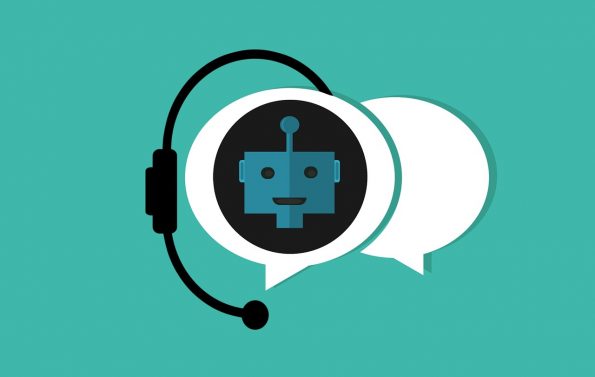 Personal assistants are the people you should hire first. Much like a personal assistant, the VA can do everything from you. They allow you to focus on your actual job and leave the menial stuff to them.
Are you looking into becoming a virtual assistant? Looking to start a virtual assistant business? You're in the right place.
In this guide, we'll help you in starting a virtual assistant business. How do you provide virtual assistant services? How do you find your leads and earn money fast?
Here's what you need to know:
Before Starting A Virtual Assistant Business
Before we start looking at starting a virtual assistant business, we need to first understand the need for virtual assistants. VAs are an emerging workforce that provide different types of services.
Depending on the needs of the client, you need a bevy of basic services. Some of the most basic virtual assistant services include:
Email handling
Social media administration
Website chat
Clerical work
Data entry
Many virtual assistants can be either rockstars or specialists. Rockstars are do-it-all VAs that learn more services as they go. Of course, they get more pay with more responsibilities as well.
Specialists do specific jobs apart from some basic work. Some go to Ultimate Medical Academy to become medical administrative assistants. Some develop writing skills for helping students get a finance essay, for example. Some learn relevant skills like SEO, digital marketing, or content creation.
Depending on the needs of the customer, you would need to provide skills relevant to what they need. Even then, what are the benefits of starting a virtual assistant business?
Benefits of a VA Business
When it comes to different virtual assistant services, there are many good things. You can find many benefits if you want to start one yourself. Here's a few of them:
Low Cost Startup
The first benefit of being a virtual assistant is it's an inexpensive business to start. For those who are starting a virtual assistant business, all you need are:
A laptop or PC
Stable internet connection
Headset with microphone
Timing and accounting software
When you become a VA, you are banking on the skills that you already have. You can learn more skills along the way, but in total, you don't need further investment. Many virtual assistants thrive on having a simple laptop set up at home and they should be ok.
No Degrees Needed
Many skills are crucial to becoming a virtual assistant. Having a degree is not one of them, so you're good to go even if you're an undergrad.
When it comes to different virtual assistant services, you can learn all them by yourself. No need to go to a fancy institution. All you need is some online learning and that's it.
Many of the skills needed in VA jobs are possible through online learning platforms. Places like Skillshare and LinkedIn Learning are a good place to start. Even then, administrative and clerical skills are more practical skills many already have.
Pick Your Own Niche Industry
As we mentioned, there are different industries that you can join in. If you have a particular interest in any one field, that could help you push your services to that field. This means you can create your own niche in starting a virtual assistant business.
For example, if you have a background on real estate, that's a niche. You can cater your business towards services for real estate businesses. You can provide social media management and even digital marketing.
Another possible niche is providing VA services for the legal industry. Lawyers and other firms dealing with the legal business have a high demand for people that can work with clients. For example, if you acquire a client in the legal funding industry, you could write a blog post describing the upsides of getting a lawsuit loan.
Becoming a VA does not have to be boring. You need, however, to be sure about what you can do.
Pick Your Own Schedule
Many people who decide to provide virtual assistant services have typical schedule restrictions that prevent a normal 9-5 job. Being a VA is the perfect solution to these problems. You can pick the schedule that you want that can help you work.
Many businesses would want someone who can do 9 – 5 as well, but if you rather work at night, that's possible as well. All you need is to find jobs on the other side of the world.
Cons of a VA Business
Now that you know the benefits, you also need to understand the cons of being a VA. Every job has its flaws, and starting a virtual assistant job is the same. Here are some issues you might consider:
Finding your first client is hard. It will take you many rejections before someone is willing to work with you.
You would need to rationalize your rates since offshore VAs are cheaper
There's a limit to how much you can do a day
You need to keep your skills updated
You do your own taxes
No employee benefits for you
Many of these problems are simple to correct. Even then, you would want to make sure that this is the best job choice for you. Many VA's work under a specific contract, so you can't stop midway.
How To Provide Virtual Assistant Services
Now we know the good and bad virtual assistant services, we're onto the next step. What are the ways of starting a virtual assistant business? Here's how:
Choose the Services You Provide
The first thing you need is to make sure you know what virtual assistant services you can provide. Create a full menu of what you can give in your business. These may include:
Email management
Social media management
Content creation
Customer support
Calendar management
Bookkeeping services
Graphics design
Website design and maintenance
Project management
Transcription
If you're doing this for yourself, you also would want to list your soft skills in your profile. Skills are either hard or soft skills, with hard skills being ones that you learn. Soft skills, however, are innate talents you may have.
Some soft skills include:
Professional, meets deadlines with consistency
High levels of organization
Team player
Results-oriented workflow
Punctual
Can thrive in stressful situations
You would need a combination of both soft skills and hard skills, underscoring soft skills as your selling points. You want to show off these soft skills to be able to work with almost any job provider.
Find Your Potential Leads and Clients
When starting a virtual assistant business, you would want to create a list of your possible clients and go to work on a way to generate more leads. The primary issue for a VA business is finding initial clients, so focusing on this is crucial.
You would want to set a target market and start looking for referrals. You can try and find listings looking for VA services or fit your virtual assistant services to the needs of a specific industry.
Set Your Rates
When starting out, try out different rates, depending on your needs and your clients' needs.
A good, general rate is for a per hour basis, limited by a number of hours per day or week. If you want to handle smaller projects as well, you can go for a per project payment rate.
Make sure that your rates can handle your tax rates, health insurance, and your overhead as well.
Be A Legal Business
Like any business, you would want your VA business to be a legal entity. This means choosing a business name, registering your business, and paying the right taxes. Here are a few tricks you can use.
The first thing you want is to choose the type of business entity you are. The best choice is to be a limited liability company or LLC. This protects you and your personal belongings from any problems in case somebody sues you.
Get an accounting software like Freshbooks to handle all your needs. This will include everything you would need for accounting, invoicing, and your taxation as well.
Set Up Business and Marketing Plans
Business plans don't have to be elaborate. All you would need is to create contracts with potential clients, how you'll pay for the business, and what a unique selling proposition.
You would also need to develop a way to market yourself. You would want to target a niche of customers as well when starting a virtual assistant business. Advertise your services on social media like Facebook and email marketing.
Deliver Quality Services
You will get rejections to many of your proposals many times, and that's ok. Once you have your clients, however, you want to provide great services to them. Deliver top quality service on time. Ask for referrals where possible as well.
Set Up Your Virtual Assistant Business Now
When it comes to a virtual assistant business, you would want to make sure you have the right skills and leads. Set up your business as a legal entity and make sure to provide the best services possible out there.
Startup businesses are hard to do. You need the right information to be successful in a niche you pick. If you want the best startup info, you need The Startup Magazine.
The Startup Magazine can provide tips and tricks on how you can start your dream business. From guides to being your own boss to landing new clients, we have the information you need.