Mention customer service and you might automatically think of sales assistants in a shop going above and beyond to ensure that customers are happy with their purchase. However, it is also important in other industries, such as the construction industry, to make sure that your customers are completely satisfied with your service and maintain their loyalty to your business. With that being said, here are four ways that your construction business can provide excellent customer service.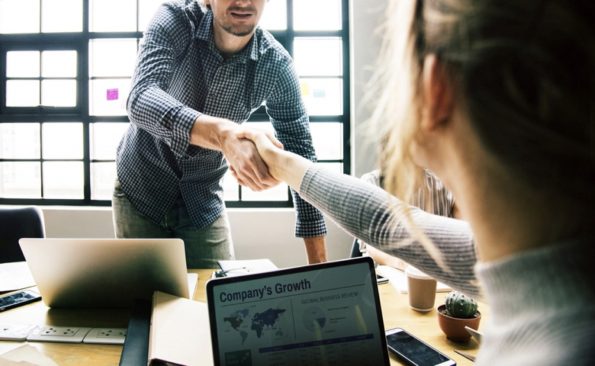 Listen to and work with your clients
You might be approached by clients who have a specific idea of what they need in mind; however, construction often involves a lot of technical knowledge that your clients might not necessarily know, which could affect the logistics of what they are asking for. For example, a client might want to build a housing development on a site with abandoned mine workings, in which case they would require geotechnical engineering to ensure that the site is safe for construction. Listen to your clients' needs and then work with them to find the most effective way of completing the job to a high standard that achieves their objectives while being industry safe.
Invest in your machinery
The right machinery plays a huge role in any construction company and is often the cornerstone to its success; for example, you might require cutting machines for a range of materials from plastic to metal. However, it is important that you invest in your machinery to ensure that it provides the most effective service possible for your customers. This involves purchasing the best machinery you can afford and making sure that it is well-maintained by in-house fitters. You do not have to buy machinery brand new; buying second hand, leasing machinery and customizing machinery that you already own are all great ways of keeping the cost down. Visit kerfdevelopments.com for more information about service and support for cutting machines.
Get on social media
Having a presence on social media is essential for any business in 2021. It allows you to directly connect with other industry professionals and your customer base so that you can share industry news and quickly answer questions. Social media can also be harnessed to market your business in a cost-effective way for customer service. For instance, you could regularly post photographs and videos of jobs and processes on Twitter or Instagram to directly demonstrate your working methods. You could also ask customers to leave reviews and testimonials online for other potential customers to check out.
Respond quickly and honestly
If a customer has submitted an enquiry for your services, you should try to respond to them in a timely manner (within a few days) and honestly, so that they know exactly where they stand. If your area of construction is unable to adequately fulfil their needs, tell them and point them in the direction of a company who can. This goodwill in customer service will return to you in the future.