I started my Philadelphia area home appraising business in 2006. Since then it has grown to serve the tri-state New Jersey, Pennsylvania, and Delaware areas, but I still consider it a small business and my employees, more like a family.
I want to share with you the three tips I followed to not only survive, but thrive as the owner of a small business.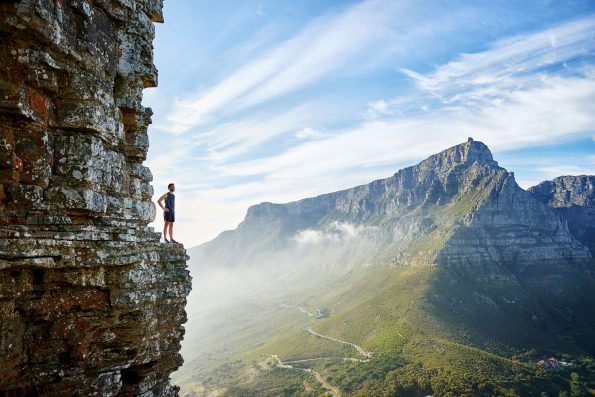 1. Turn Your Reputation for High-Quality Work Into New Clients.
In order to grow your client base, you need to perform high-quality work for existing clients. Then you must parley the satisfaction of existing clients into positive reviews, repeat business, and referrals.
Automate the Client Review Process
Create a way for clients to receive a link to a survey of your work or product via email. If the survey result is positive, then send clients an email containing a link to review your business. There is software available that automates this task for you. Do it! People read reviews.
This software will also help you create the customer email list you will use to notify former clients or customers of special promotions or sales. But don't spam them! An email every few weeks is sufficient, and please, please honor requests to unsubscribe from the list – you don't want to annoy clients who were once very happy with you.
Create Incentives for Repeat and Referral Business
The form this will take is highly dependent upon the type of business. If you offer a product, you can offer existing clients a percentage off future purchases, or a percentage off coupon to forward to family and friends. If you offer a service, you might offer cashback for each referred customer.
Be creative. Think about what your small business has to offer and how a happy client might help you by helping themselves, or helping friends and family with discounted services or products. Periodically I offer percent-off coupons and that always results in a surge in business.
Be Quite Sure You Can and Will Deliver High-Quality Work
This very first tip assumes you know your product or service inside and out. For example, I worked in various fields relating to real estate for many years before I felt I knew enough and had a strong enough reputation and network to go out on my own. I'm not saying you need those many years – education or other training might substitute. Either way, you absolutely must feel confident you can do a good job or offer a good product.
Frankly put, failure to deliver high-quality work from the start ruins many small businesses. It is nearly impossible to recover from bad reviews or a reputation for sloppiness or poor customer service.
In other words, you can only make a first impression once.
2. Broadcast Your Expertise With a Functional, Effective Website
A website is not a passive form of advertising, like a billboard or business card. A website is an active driver of customers to you if it is created properly and appears when people search online for products or services like yours. It should be properly crafted in terms of form and content to incentivize the user, your future customer, to patronize you.
Your website form should be optimized for mobile – this is how people browse these days. As far as content goes, your site should clearly and cleanly set forth what you offer and who you are, with easy ways to purchase or otherwise get in touch.
Your website should also have a blog that you contribute to regularly, to inform your clients of the latest developments, establish your expertise, and start potential customers on their buyer's journey.
Besides creating the site itself, a good business website designer will also help you with logos and other aspects of branding. Creating effective branding is a must to get your message out to potential clients.
3. Grow your network
Join Professional Associations
It's simple to do, yet essential – if there are national or state organizations of your type of business, join them. This not only lends your business credibility in the eyes of potential customers but links you to a ready-made network of people with the same goals as you.
Attending conferences and workshops provided by professional associations will give you even more ideas about how to grow your small business, or do business more efficiently. I know they have been great for me – I always leave a conference energized, with fresh ideas on how to do business better.
Reach Out to Other Related Businesses
There are myriad ways to reach out to other professionals who might have use of your services or products themselves, or who might refer business to you.
I've issued invitations to guest blog on my blog as a way of connecting. I've also offered cross-referrals. I belong to a local business association. These have all connected me with realtors, bankers, and attorneys who refer business to me, and to whom I can refer business.
No small business is an island. A strong professional network is a must for success.
By Brad Harley
Brad Harley worked in various aspects of real estate and partnered with several residential real estate appraisal companies before forming Home Appraising Group, Inc. in 2006. Word quickly spread of his high-quality work and demand for his services grew. He recruited some of his friends from prior real estate positions and many of the employees to this day are friends and family of the original core group. This makes for a very sincere and loyal group of employees who are dedicated to Brad's mission.