Whether you are just planning to start a business or already run one, you will stumble upon a vast competition. There are millions of companies operating all around the globe. Thus, to stay on track and stand out from the crowd, you will need to think of a powerful marketing strategy!
How to get your leg up on the competition and not fail? Disappointing statistics claim that most businesses fail within the first two years of their existence. Why does this happen? There might be quite a few reasons for that, from poor quality of product to inability to compete with the industry's leaders. However, the most common reason for failure is an ineffective marketing campaign. It especially applies to online marketing.
Although the days when businesses could ignore the Internet are gone, many entrepreneurs continue making a huge mistake by not investing enough time and money in the expansion of their brand in the Web. However, if you are one of them, don't get upset yet because we've got you covered! In this article, we have collected the most effective tools that will help businesses build up an efficient digital marketing strategy or enhance the current one for greater results. Let's dive in!
Top 8 Handy Tools For Reaching Big Marketing Goals
If you are looking to get a competitive edge, you might need a bit of help on the path to success! Look at the best tools that will help you reach the goal and don't hesitate to adapt them.
Buffer
Social media is an irreplaceable element of a perfect marketing strategy in 2019! Therefore, it is vital to invest enough time and effort in developing an effective SMM strategy, and Buffer is one of the handiest managing tools for this purpose. This tool offers extensive functionality and a handful of helpful features. It makes creating and scheduling publications, managing accounts, and tracking your engagement intuitive and straightforward! Besides, this tool is free to use, which makes it even better!

Perfect Audience
Knowing your audience is a sure way to expand your business and increase sales. With so many offers today, consumers tend to feel lost. That's when smart personalization comes into the game! People love getting personalized offers that are relevant to their needs and situations. Thus, you should give it to them.
That's what the Perfect Audience is good for. This tool makes targeting and personalization simple as never. It allows businesses to explore the needs of their potential customers, generate personalized ads based on this knowledge, and track the results of each campaign simply and conveniently.
Newoldstamp
Although many entrepreneurs still underestimate the effectiveness of email marketing, it has its purpose! With a smart strategy, email marketing can bring businesses numerous benefits. However, how to make sure that you are getting the most of your email marketing campaign? For the most benefit, you need to use email signatures! Although a signature is a small and seemingly insufficient element, it delivers a whole bunch of benefits:
Better branding
More professional image
Stronger marketing campaign
Higher traffic
Increased sales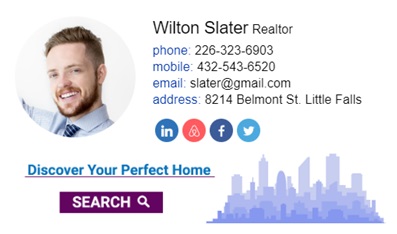 As you can see, a professional email signature can only do good for your brand. However, how to create one? It is possible to do this on your own. But that would take lots of time and money. That is why email signature builders like Newoldstamp are highly recommended to use.
Content Strategy Checklist
No marketing strategy will work if the content you deliver doesn't bring value to the audience. That's why businesses MUST keep up with constantly changing content marketing trends. Moreover, it is also vital to plan your content strategy for a long-term perspective. That's when this handy tool will be of great help! It allows users to create detailed and customizable content plans that complement their business goals. Also, Content Strategy Checklist has convenient tracking tools for measuring the effectiveness of these plans.
Trello
As you could already understand, organization and planning are two essential elements of a powerful marketing strategy. Therefore, we thought it would be wise to include just one more efficient tool for managing and optimizing your workflow. Trello is a convenient and smart way to manage your projects, set and assign tasks, collaborate, create to-do lists, and so on. It is also free of charge, so be sure to give it a try!
BuzzSumo
Great content should focus on big and meaningful topics. But where to look for inspiration? BuzzSumo is an excellent tool for discovering topics that are trending! With the help of this free tool, marketers can enhance their content strategies and get higher engagement. With its help, you can discover what topics are the most popular for your audience and industry in general.
Grammarly
If you make spelling or grammar mistakes, it harms your campaign. In this case, you are not likely to reach your ultimate goals even with the perfect strategy, hot topics, and valuable content. Therefore, it is vital to pay due attention to the quality of your content!
That's when Grammarly comes in handy! Although it has been around for not too long, this tool is now considered one of the best ones for ensuring error-free texts. It can be used for free, or you can purchase a premium account that opens up additional features. It is definitely a must-have tool for every marketer!
CoSchedule Headline Analyzer
Since the Web is overfilled with different types of content today, it is extremely hard to capture the audiences' attention. As a rule, marketers only have a few seconds to drive attention, which is why having head-turning headlines is a must!
This tool will help you analyze and enhance your headlines to make them more catchy and memorable, but yet effective! With the right headline, you are doomed to get higher engagement, conversions, SEO rankings, and as a result, better marketing!