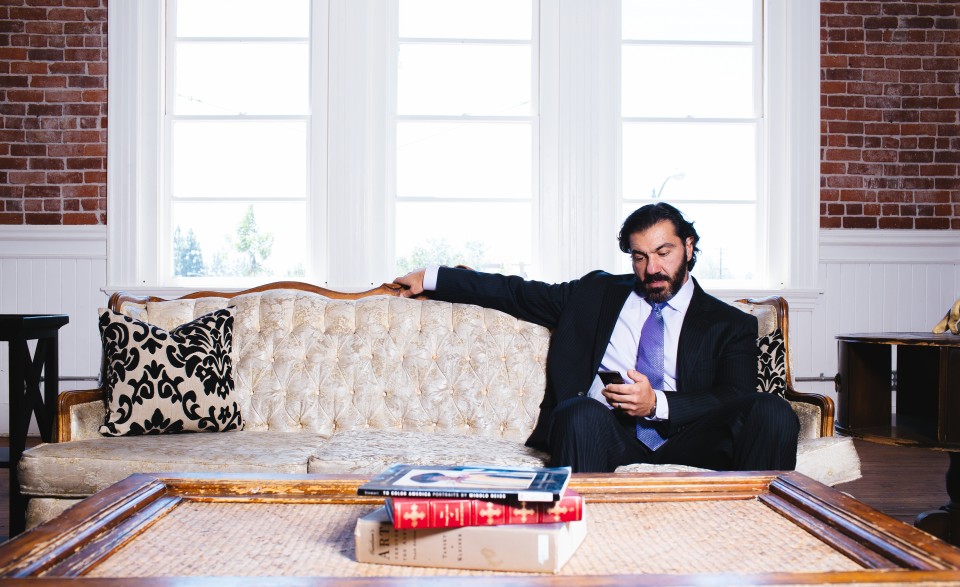 Here's the dirty little secret behind all great marketing: the most effective, groundbreaking marketing methods you could ever hope to use are free. They cost zero dollars and zero cents. As you scale up, you can spend money to supplement and enhance these methods, but the core principles of great marketing don't require you to buy anything.
The only catch is that you do have to work hard, and you do have to deliver the goods.
To show you what I mean, let me lay the blueprint I used to go from being a broke personal trainer to becoming the head of a worldwide fitness empire. Quite frankly, the only reason I even mention that part is that I want you to understand what is truly possible when you follow this formula and take it seriously.
Step #1 – Find Your People (So You Can Find Your Capital)
When I was working as a personal trainer, I had a client named Jim Franco—a very successful entrepreneur.
One day, Jim took me aside and told me I sucked at business. I was getting him great results with my training, but he explained that I was an "order taker." The only reason why I got his business is that he had already decided to hire a trainer.
Thankfully, Jim decided to take me under his wing and teach me everything he knew about marketing, selling, and building businesses. He introduced me to guys like Tom Hopkins, Dan Kennedy, and Brian Tracy and had me study everything they said.
That gave me the confidence to even imagine I could open my own business, and after a little more studying and trying things out, I made the leap. Jim Franco lent me the money for my first studio, but he also stuck around to be my business advisor. Really, it was an equity-type partnership.
The most important part of this whole story: find the right people. The whole reason why I could have Jim Franco as my mentor was that we got along great with each other. He and I are still close friends to this day. You need to find the mentors, obviously, but you want those mentors to click with you on a personal level.
Step #2 – Find a Niche and Sell Hard
I don't believe competition is healthy, so here's what I think you should do instead: find a niche were people have an urgent need that nobody else has addressed yet. When I set out to create Fit Body Boot Camp, very few people were offering serious fitness results for stay-at-home moms and busy working women.
So I tailored every part of the Fit Body Boot Camp business model, from the scheduling to the branding to the style of workouts, to fit the unique needs of stay-at-home moms and busy working women.
And once I had that vision in place, I sold HARD. I sold relentlessly and shamelessly and fearlessly. The way I see it, when you are dialed in to your market and giving them something they truly want and need, you can go ahead and sell as hard as you want. I always made sure to educate them on how and why my program worked, but I made it clear that they urgently needed my help.
Step #3 – Create Referral Generation and Social Proof Systems
This is where the real magic comes in. This is foundation to all that highly effective, free marketing I mentioned up top.
For every client I had, both in my personal studios and with own Fit Body Boot Camp, I made it a condition of doing business that each client would give me a testimonial by the end and refer their friends and family to me. This was a core part of my orientation script. I also set up regular referral contests where my clients could earn prizes by referring people.
Here's why: referrals and testimonials are both forms of social proof, which is and always will be far more powerful than any advertisement can be. If you deliver the goods, a certain amount of social proof will turn up naturally, since people want to share the things that work for them.
However, the key to building your business empire is to create reliable systems to turn out social proof. The best part about these strategies is that they're free, or the cost is so minimal that you recoup it almost instantly.
So do what I do: make testimonials and referrals a condition of doing business with you, set up contests, and share your results with everyone.
Bedros Keuilian is a best-selling author, speaker and business consultant. He's the founder and CEO of Fit Body Bootcamp, one of the nation's fastest growing franchises, and an investor in over a dozen companies ranging from software, digital ad agencies, and coaching and consulting services. An immigrant from a communist country turned hugely successful entrepreneur, Bedros uses the stage, TV and social media platforms to share his personal Immigrant Edge and American Dream story to help inspire audiences worldwide to reach their fullest potential. You can find out more about Bedros at http://bedroskeuilian.com/ .