Running a startup means working a lot of late nights and operating on a shoestring budget. You might not have the time to handle payroll, benefits and other HR responsibilities yourself, but you also can't afford the regulatory headaches that could come from misclassified employees, laissez-faire screening practices or a lackadaisical attitude toward employment laws. You need qualified help for the HR problems, but you don't need to hire an HR person.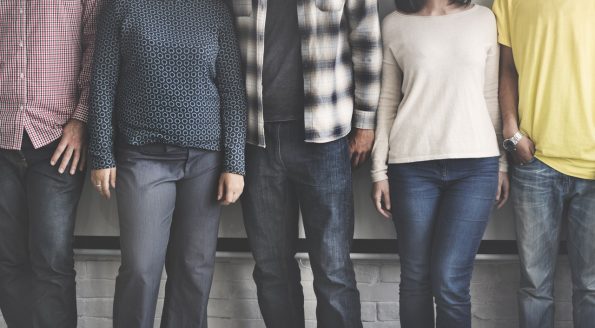 Many startups and small businesses are finding solutions to their HR problems by outsourcing payroll, accounting, benefits, and other services. Payroll outsourcing allows you and your team to focus on what you do best and lets you rest easy knowing you're in compliance with local, state and federal labor laws. Everyone will get paid on time and get their benefits; the IRS will get its cut; and you'll avoid fines and penalties.
Stay on the Right Side of Labor Laws
Are you familiar with all of the labor laws that apply to your company? You probably know that it's illegal to discriminate against employees or potential employees, but do you know what that means? Does your state have a ban-the-box law? Do you even know what a ban-the-box law is? Is your company required to provide health insurance under the ACA? Do you have appropriate worker's compensation insurance to help provide for employees injured on the job?
Employment regulations are complex, and they're not getting any simpler. That's why there's an entire professional field dedicated to helping companies stay in compliance. Even if you can't afford to hire a dedicated, full-time HR professional, or you're concerned that a dedicated HR staff may not be able to fully meet your startup's needs, consulting HR firms can help you stay in compliance with applicable regulations.
Make Sure Employees Are Correctly Classified
Increasingly, startups and even more established companies are relying on independent contractors to help them perform tasks while minimizing hiring costs. Independent contractors are cheaper for your business from a tax perspective, but they also don't require you to pay for payroll taxes, overtime, paid time off, health insurance or other expenses that come with W-4 employees.
But do you know the difference between an independent contractor and an employee? Are your employees correctly classified? If they aren't, your company could face sanctions.
Streamline Hiring and Disciplinary Practice
It's expensive to find, hire and train a new employee. It could cost your company $20,000 to $30,000 to find, hire and train a salaried employee making $40,000 a year. That's money your startup can ill-afford to lose on a poor hiring decision. Hiring should be one of your HR problems.
You don't want to rush through the hiring process, but at the same time, you want to get through it as quickly as possible so you can get the help you need. An HR consulting firm can help you streamline the hiring process without sacrificing the screening and background checks you need to make sure your new hire is who they say they are, has the qualifications they claim, and won't put other employees at risk.
On the other side of the coin, what do you do when an employee needs to be disciplined or let go? You need to do it right, or you could open yourself up to lawsuits from the disgruntled employee or former employee. When you outsource HR, you'll be making sure that professional HR consultants are handling your disciplinary and firing practices, so that everything's above board and you won't be vulnerable to lawsuits.
Get Everyone Their Benefits
Nothing will make employees jump ship faster than not giving them their promised compensation. Even temporary snafus in distributing compensation can make employees lose faith in your company and start sending out their resumes elsewhere. Make sure everyone gets paid on time, gets their health insurance and retirement benefits and receives their paid time off and other benefits. Don't allow your inexperience with HR and payroll to stand in the way of your employees getting what they deserve.
When you're operating a startup on a shoestring budget, there's a lot that can go wrong with HR and payroll. Don't let HR problems derail your company before it even leaves the station. Outsource your payroll and HR, so you can focus on running your company and bringing your products to market.