When you're trying to grow your startup, there are all sorts of things to concentrate on, such as marketing effectively, providing excellent customer service, streamlining processes, thinking about new products or services to offer and more. However, for ultimate growth, it's essential that you and your team focus on the sales side of things too. In particular, be sure to use the sales leads you get in the most effective way, so you enjoy a higher conversion rate.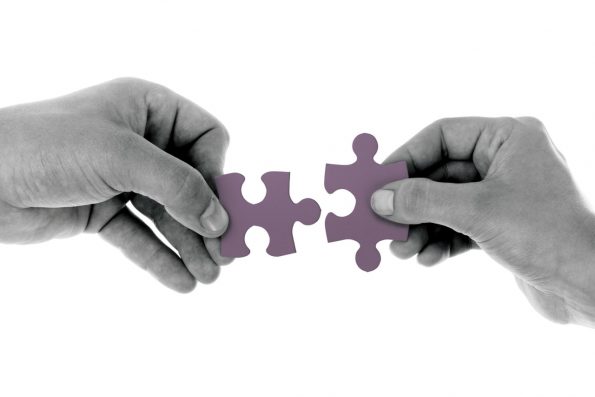 There's not much point, after all, in spending time on sales prospecting only to let yourselves down by not treating leads seriously enough. Read on for some top tips for handling sales leads properly today.
Follow Up Sooner Rather Than Later
One of the key steps is following up on leads ASAP. While it's understandable that you and your team get busy, and perhaps think that responding can wait a little while, the fact is this just isn't the case these days. According to the Harvard Business Review, businesses that follow up with online inquiries within 60 minutes of receiving them are about seven times as likely to qualify that lead (e.g. have a fruitful discussion with a decision-maker) than those who get back to people a whole hour later. Plus, the report notes that by following up within an hour, companies are actually over 60 times as likely to qualify a lead as those that don't respond to consumers for an entire day or more.
It's no wonder that timeliness is so important in this digital age, considering that each minute that goes by where you're not responding to a potential customer is a minute where they could be getting in touch with another firm. Consumers expect quick responses, so they're not inclined to sit around waiting for a business to get back to them.
Keep in Touch With Interested Parties Regularly
In business, there is the phrase "recency and frequency." The reason for its popularity is that when it comes to sales, the companies that win out most are those that speak with potential and current customers around the time when they're ready to buy (recency) and are in contact with them regularly to remind them they're there to help (frequency).
In a nutshell, consumers want to make a purchase in their own timeframe, not when a business is trying to interact with and sell to them. As such, they'll usually choose whichever firm is top of mind for them on the day when they're ready to satisfy their need for a product or service.
To be the first business thought of by customers then, you must keep in touch with them consistently. To do this, have good systems in place to remind your sales team to follow up, and to do so in a relevant way (i.e. by knowing every lead's stage in the sales process).
You also need to regularly educate people who are interested in your wares on how to best use them. This will help them to progress through the sales channel and eventually feel comfortable enough to make a purchase.
These days, there are plenty of great software programs and apps you can use in your business to keep in touch with leads and keep track of sales calls, emails and other interactions. Make sure you have a good customer relationship management (CRM) system too, so your database of leads, and notes about them, is always up to date.
Utilize Analytics
Another vital component of handling sales leads is analyzing data. With the excellent analytics tools on the market for a free or low-cost, it isn't hard to track, measure and analyze data about your sales processes and the results you get.
Use analytics programs to learn things such as: where your sales leads come from, who it is that's making inquiries, which of these groups ends up being the most fruitful and converting into sales and which buy more than once. You can also discover how many leads you receive on each day of the week or at key periods of the year, how long it takes you and your team to respond to leads and what kind of information seems to help people complete an action such as signing up to your newsletter, asking for a quote or finalizing a transaction.
Through analytics, you can test, measure, improve and refine your sales process, so you're continually handling leads more effectively. Over time, as you fine-tune your processes, you will be able to get better and better results and grow your company in turn.